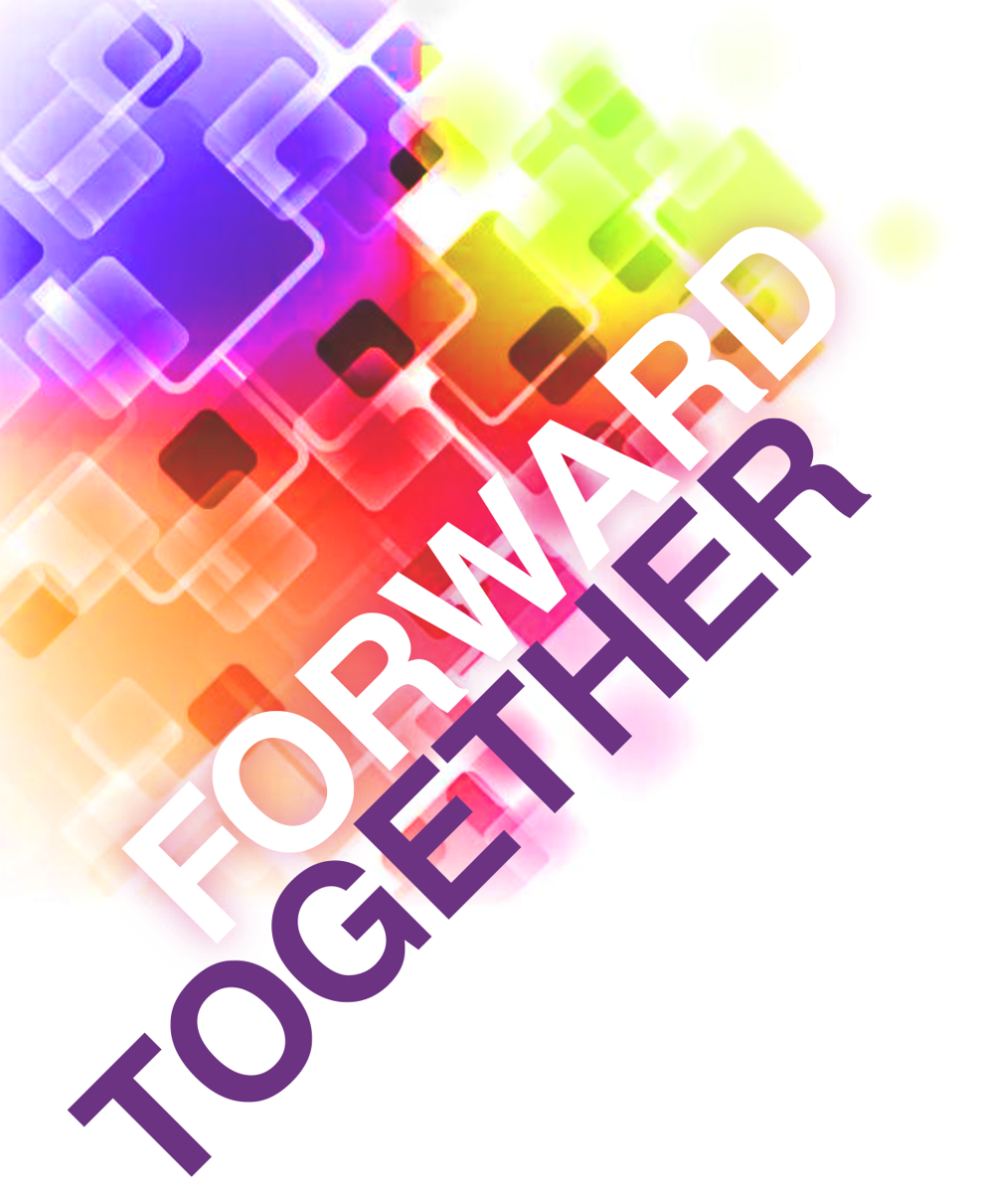 FORWARD TOGETHER

As the masks
are coming off and we are gathering again, local nonprofits are seeing the return of volunteers and in-person fundraising events. However, these organizations that saw unprecedented levels of need and discovered the depths of their resourcefulness and ingenuity during the pandemic still need the support of the community. There are many ways to help; visit the organizations' websites for more information. And visit SpiritofOmaha.com for the most up-to-date information on nonprofit fundraising events and community activities.
---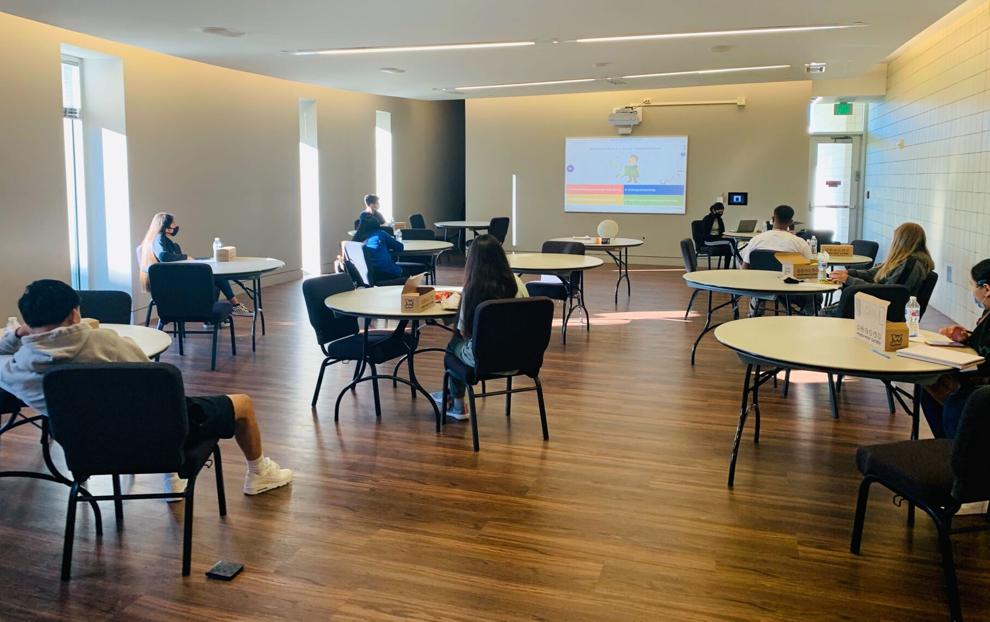 Avenue Scholars
COVID-19 forced Avenue Scholars to deliver programming in different ways, as well as expand to address needs nonexistent or less prominent prior to the pandemic, said President/CEO Dr. Ken Bird. Avenue Scholars staff continued to meet with students and program partners in person when safely possible, but redeveloped high-school curriculum and career-awareness activities to virtual delivery.
"We provided laptops and wi-fi hotspots to students with technology needs, and also performed weekly check-ins with students in the early stages of the pandemic to identify and address personal, academic and work-related needs," Bird said.
Avenue Scholars' work is very relationship-oriented, he added. "The strongest connections come through face-to-face interaction, and given that, the ability to resume regular in-person meetings with students and program partners—without the constrictions of masks, physical distancing, and other protocols—is a major cause of celebration for our organization."
The challenges brought by the pandemic focused the team's attention on the fundamentals of programming, Bird said.
"As the saying goes, necessity is the mother of invention, and the pandemic prompted reflection, innovation, and enhanced collaboration that has made our organization stronger. Increased communication and collaboration among nonprofit, philanthropic, and state and local education leaders has also been a bright spot."
"As the saying goes, necessity is the mother of invention, and the pandemic prompted reflection, innovation, and enhanced collaboration that has made our organization stronger." 

- Dr. Ken Bird, President/CEO, Avenue Scholars
---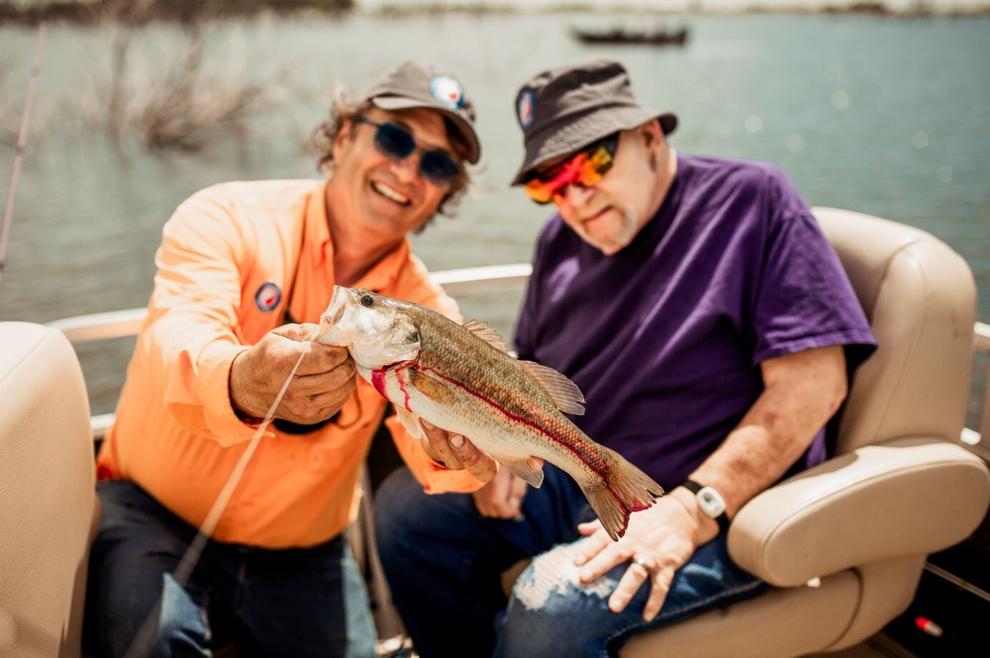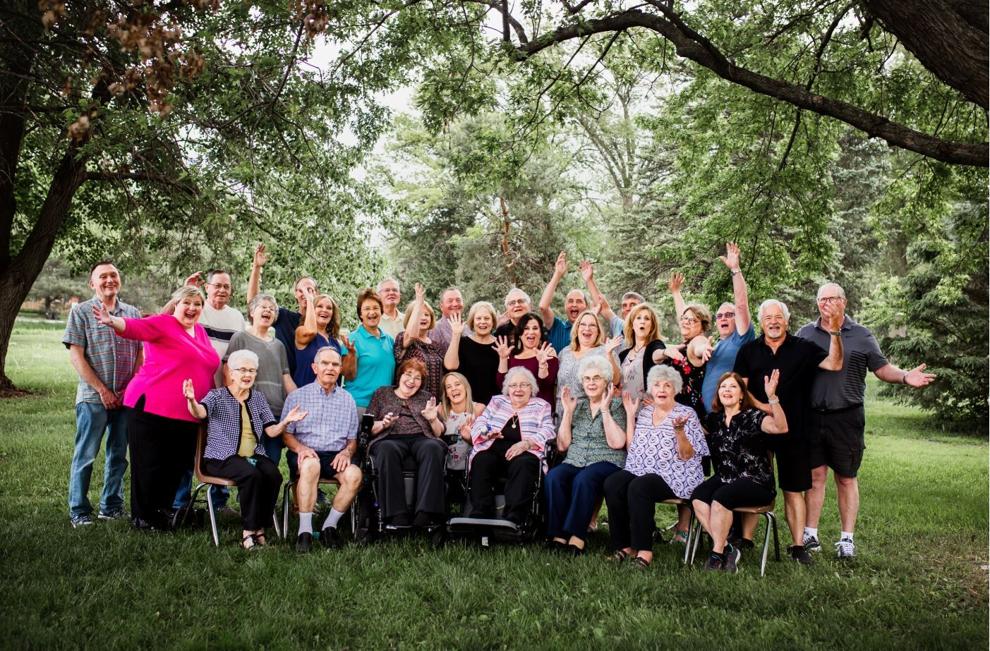 Dreamweaver Foundation
Because seniors are an at-risk population, Dreamweaver was not able to grant dreams during the height of the pandemic, Executive Director Cheri Mastny said.
"Instead, we shifted our focus to a new program: Connecting Hope. Connecting Hope aims to lessen feelings of isolation, depression and loneliness within the senior population by providing tablets to seniors so they can be together with their loved ones virtually," she explained. "Now we have adopted this program permanently by providing GrandPads, which provide even more ways for seniors to break the feeling of isolation… Connecting Hope allows us to serve seniors in a different way for years to come."
GrandPads are easy-to-use smart tablets designed for seniors and allow family members and loved ones to connect through video calls and upload photos for the senior to view. The devices also provide internet browsing and games, and are portable due to cellular compatibility.
The organization's annual fundraising event, Boots & Buckets, returns in person on September 16. Making Spirits Bright, featuring hand-written holiday cards, launched during the holidays. And a new fundraiser, Drive FORE! Dreams, debuted this spring at Top Golf.
"The pandemic challenged our team to think outside of the box when it came to serving seniors in our community. In a normal year, Dreamweaver was serving around 150-200 seniors," Mastny said, but with the new programming, "all-in-all, we were able to make personal connections with over 2,000 seniors in 2020."
"This past year, we were reminded what is means to support each other as a team. We'll continue to uplift each other and to celebrate the work we are achieving together."

- Amanda Brewer, CEO, Habitat for Humanity of Omaha
---
Empowerment Network
Community Health Centers, North Omaha Area Health (NOAH), churches and other community-based agencies to create the Healthy Village Collaborative (HVC) focused on North Omaha and South Omaha. Its innovative, culturally relevant strategy for behavioral and physical health aims to make behavioral health a normal part of health discussion, improve behavioral and physical health outcomes and address social determinants of health. HVC saw a reduction in COVID-19 cases and deaths and is seeing many other positive results in the communities it serves.
During the pandemic, Empowerment Network also expanded its online North Omaha Digital Village Zone Map and Village Zone Adopt-A-Block strategy. Village Zone Champions were identified by each church to help distribute masks, hand sanitizers and educational materials about COVID-19 and testing. The organization also collaborated with No More Empty Pots and the Omaha Housing Authority to ensure residents and seniors received meals.
This year, the Empowerment Network African American Leadership Conference and Luncheon and Revive Business Expo is returning to an in-person format at the CHI Health Center on September 23 and 24. The event will feature guest speaker Earvin "Magic" Johnson, NBA legend and business entrepreneur.
---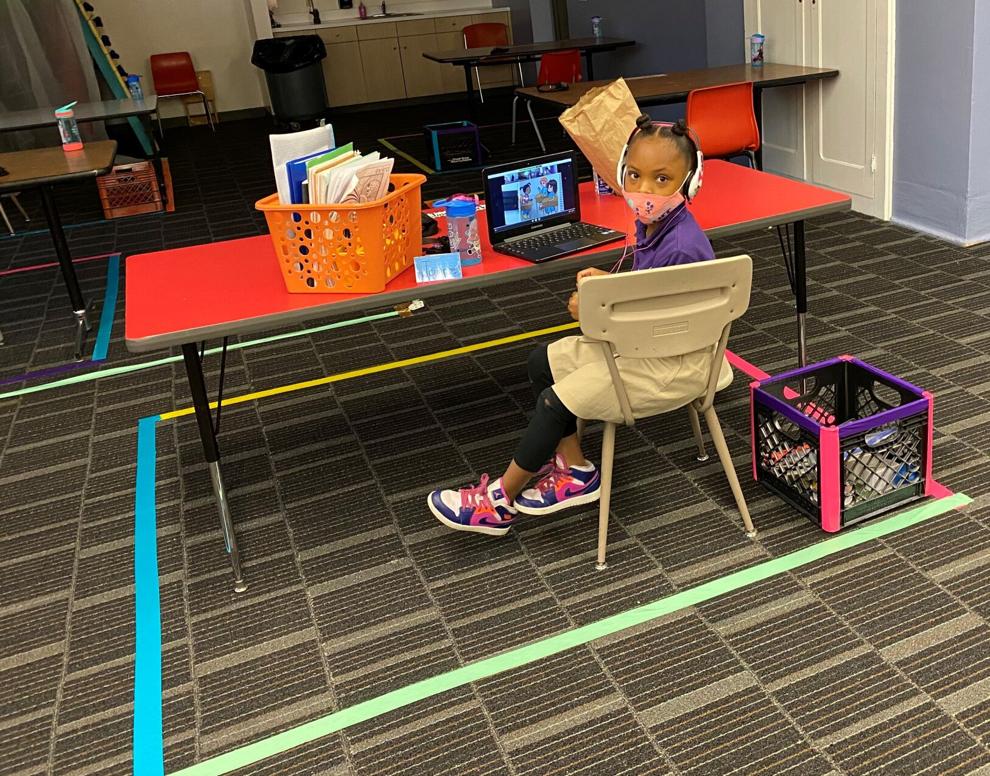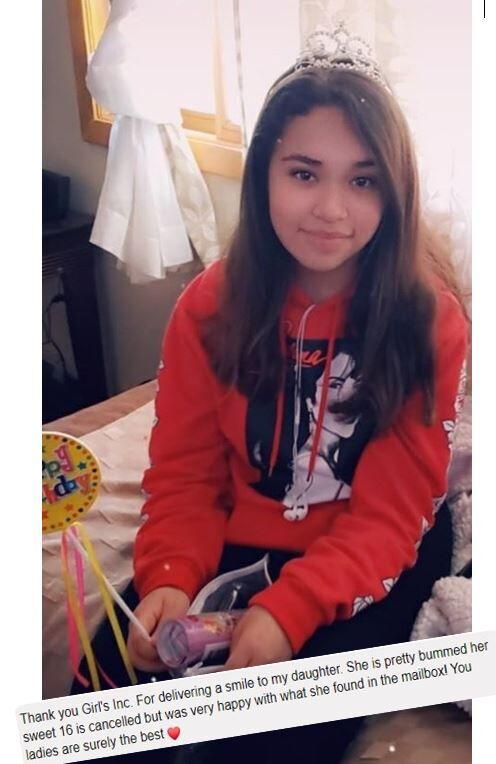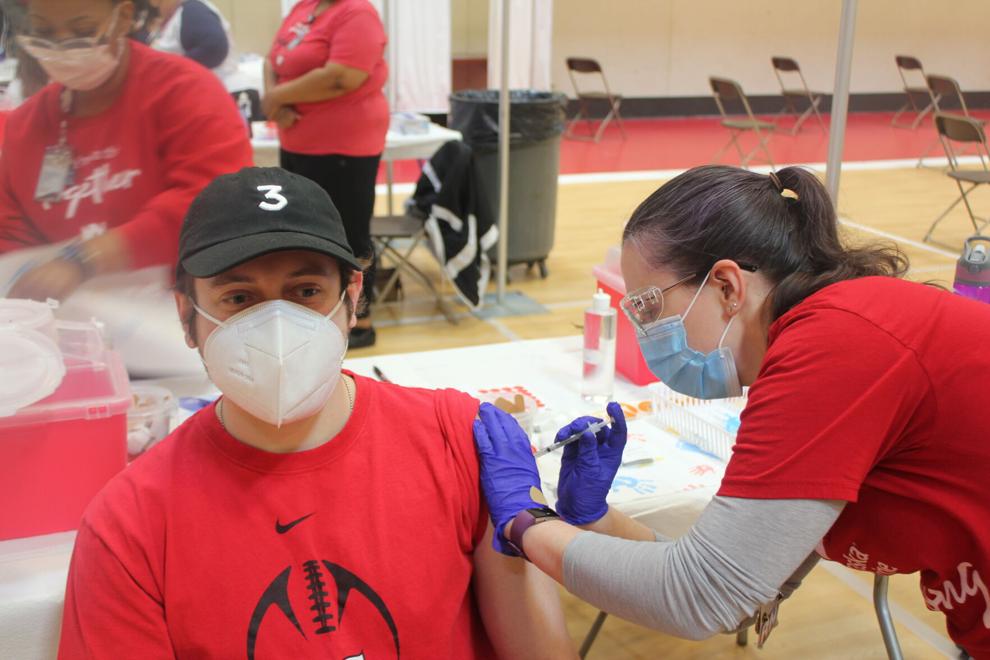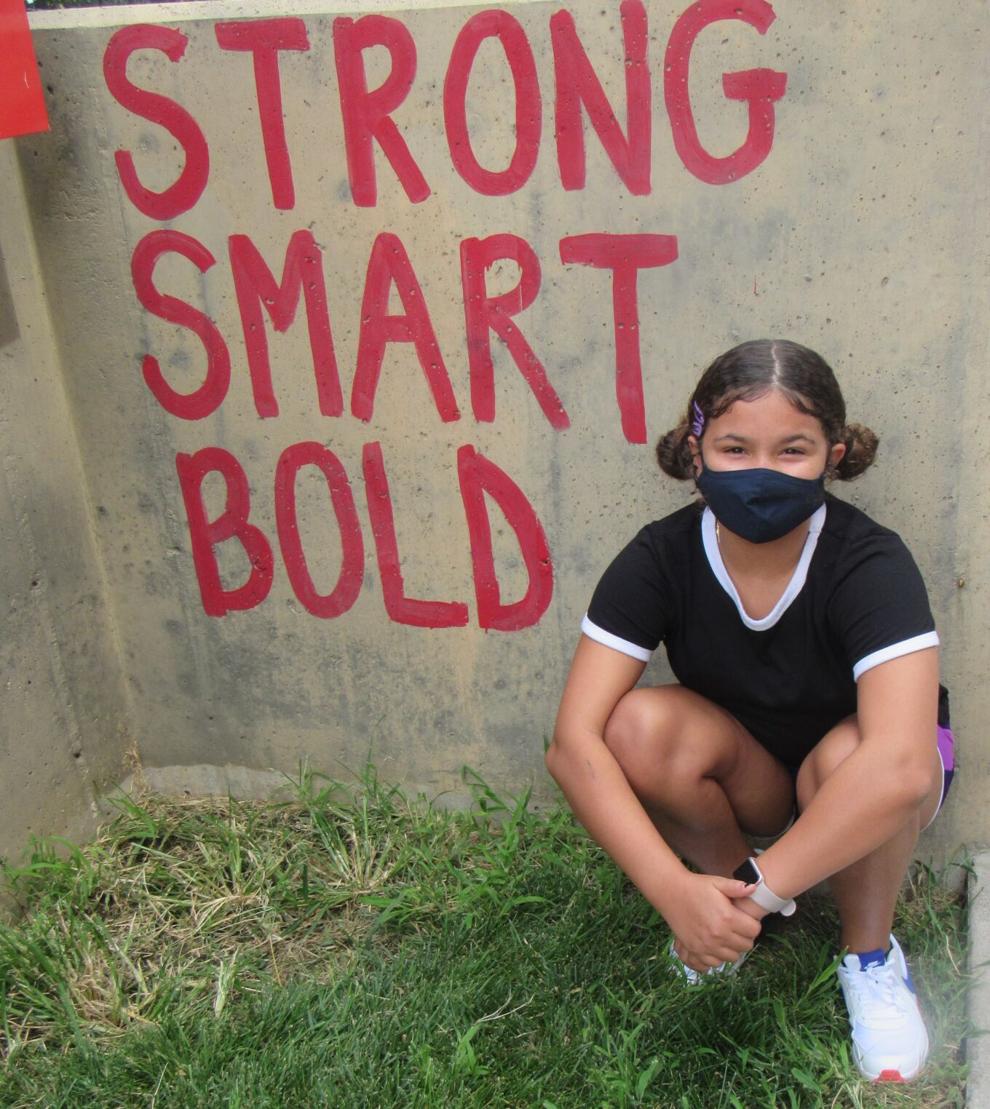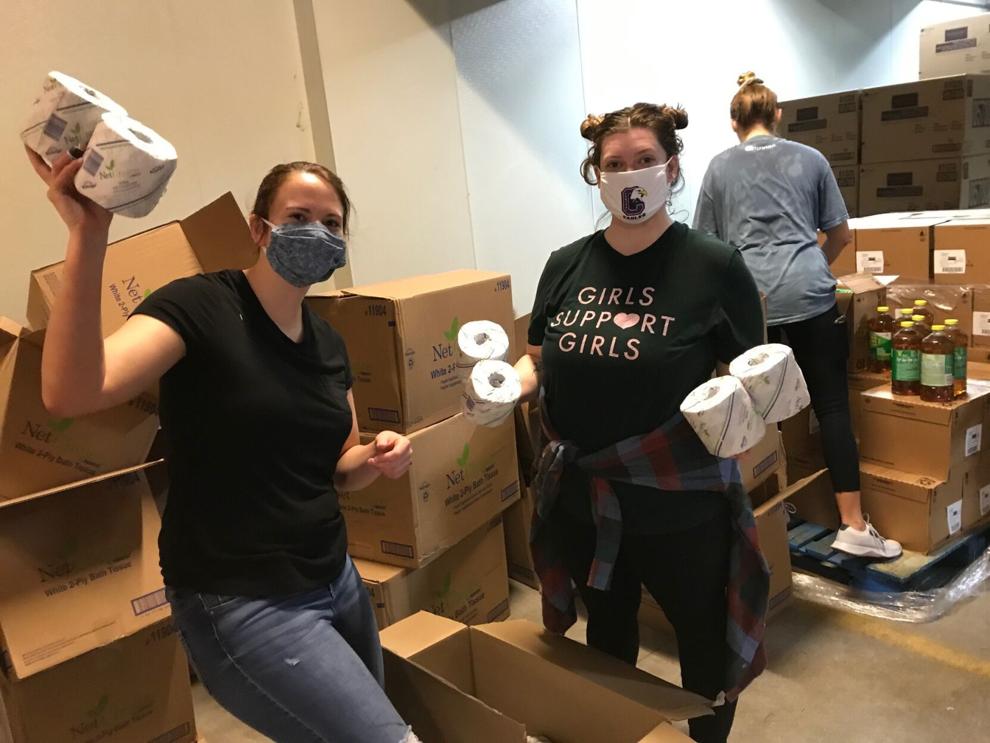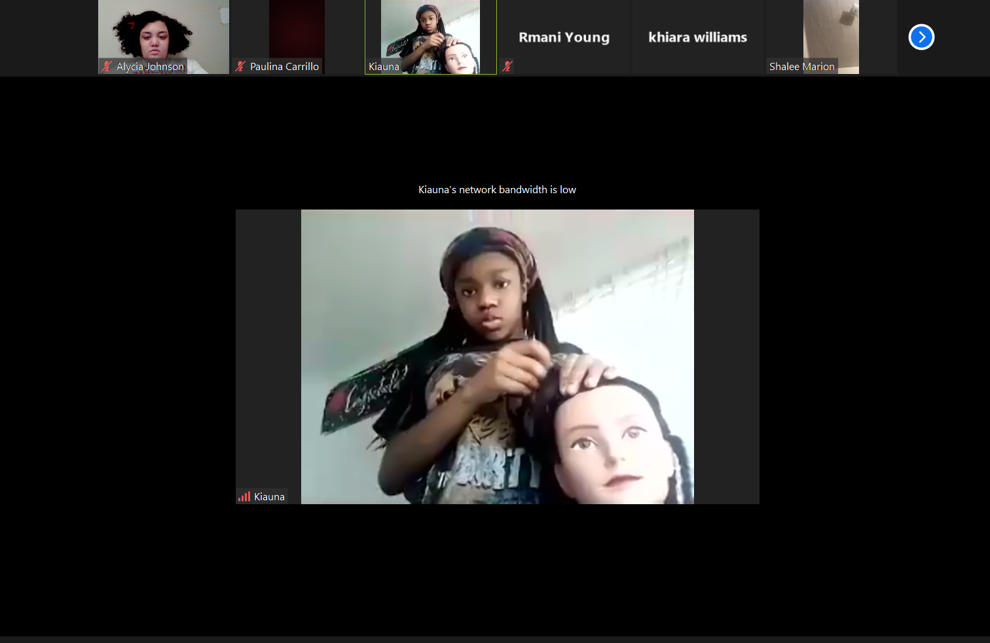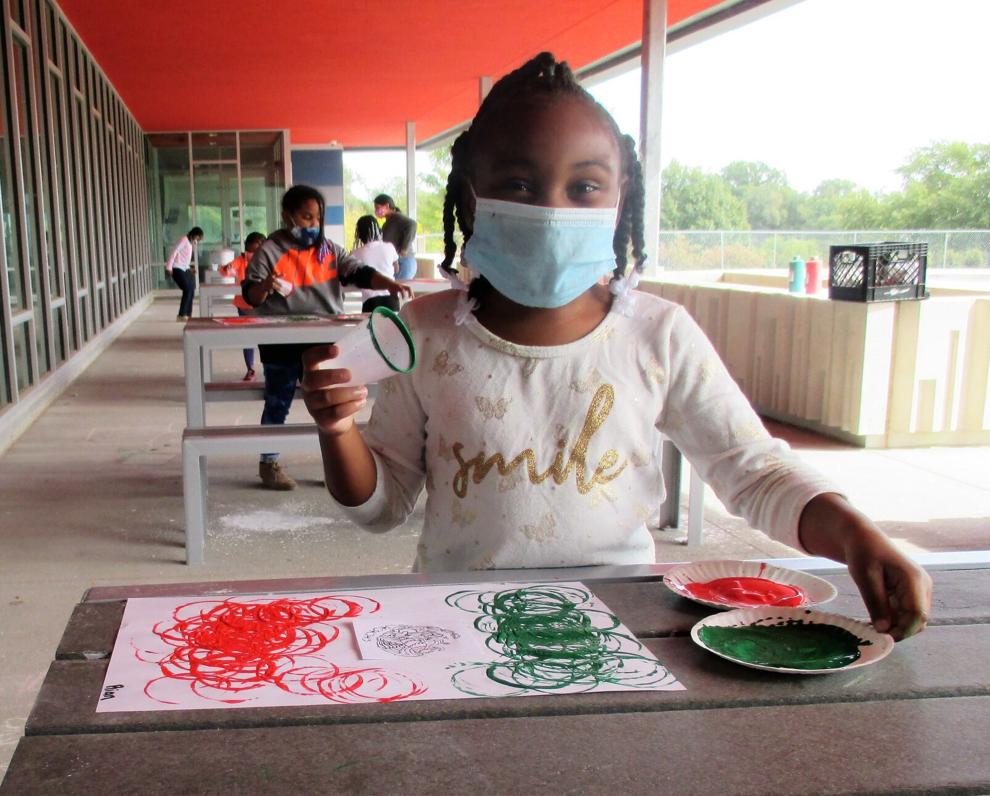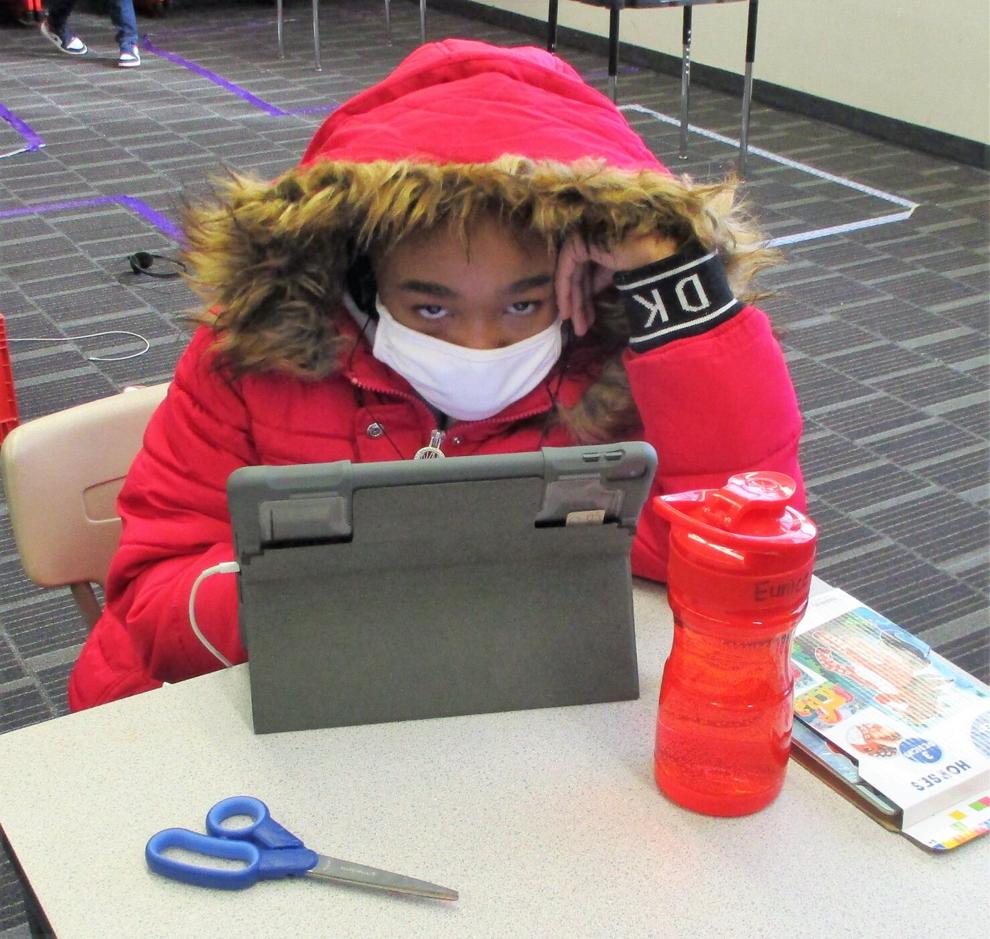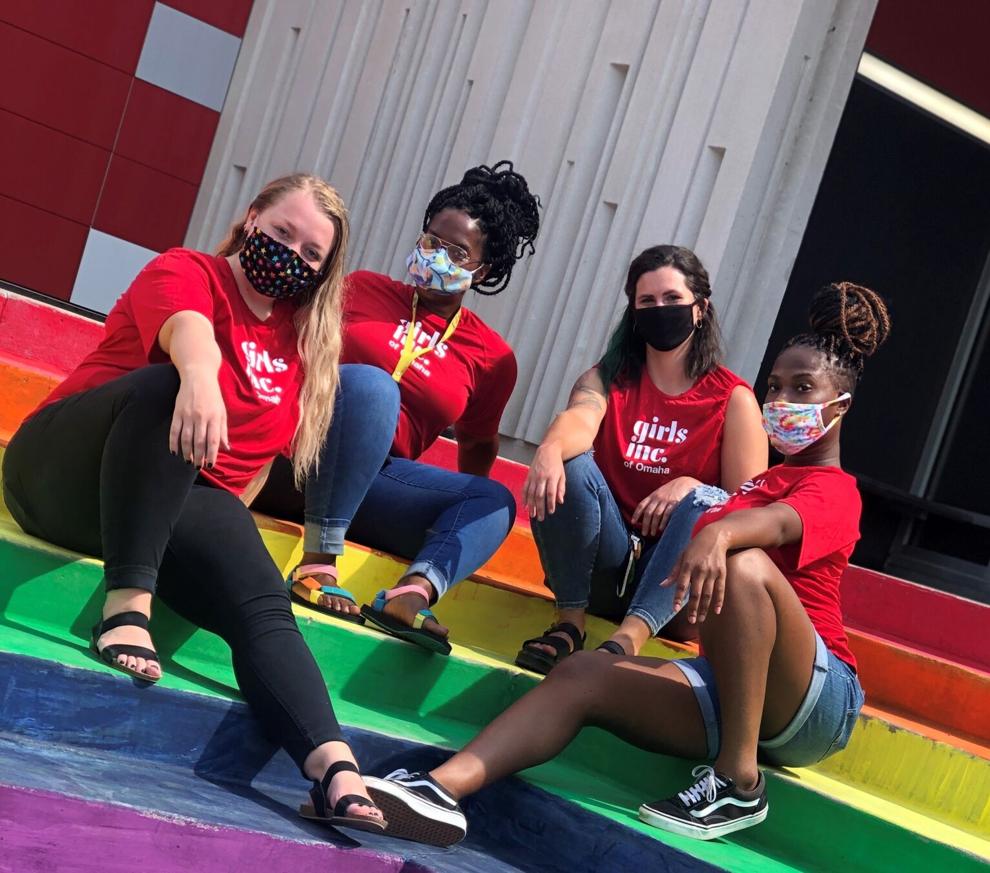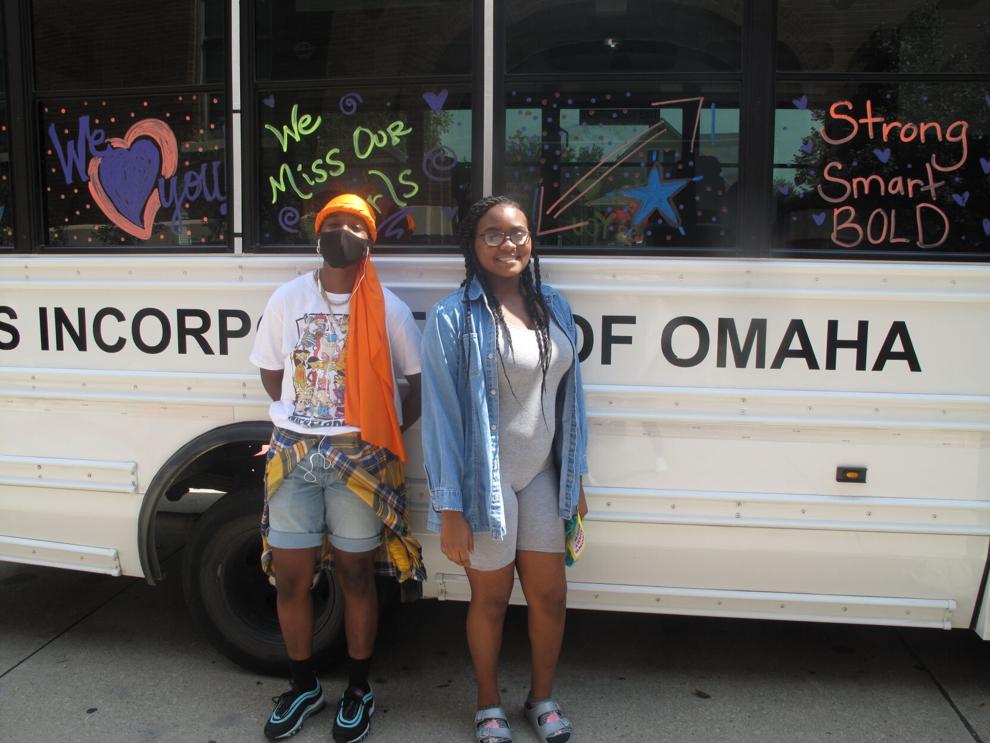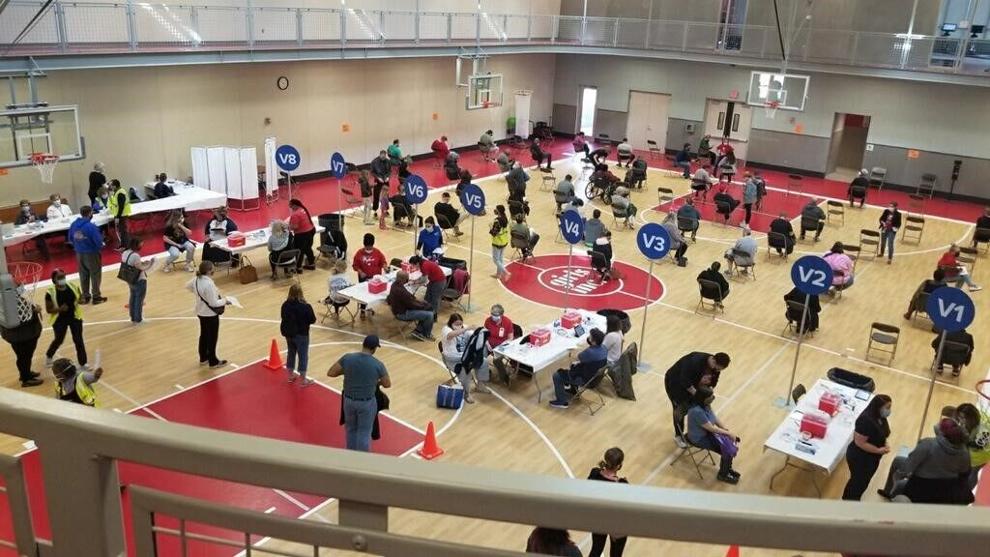 Girls Inc. of Omaha
Girls Inc. of Omaha switched to virtual programming initially and then provided a hybrid of virtual and face-to-face (or mask-to-mask) programming as the pandemic progressed, said Executive Director Roberta Wilhelm. This including supervising e-schooling, delivering educational and basic hygiene and cleaning supplies to homes, and connecting with girls via phone or video calls. The organization also partnered with Nebraska Medicine and converted its gym into a COVID vaccine clinic for the community.
Now, the organization is returning to its regular operations, Wilhelm said.
"We opened up at a reduced capacity for summer 2021 and it has been wonderful to have the girls back in the building with our regular programming," she said. "Assuming the community infection rate stays low and we are able to manage variants, we look forward to a more normal capacity this fall."
The organization's website provides information on opportunities to support Girls Inc. including donations of material goods, providing host sites for Eureka! STEM externships, and volunteering and mentoring.
The annual fundraising event Lunch for the Girls, featuring astronaut and engineer Mae Jemison, is scheduled for November 11.
Wilhelm praised her staff for creativity and persistence during the pandemic, and the community for generosity and flexibility.
"We have been grateful for all of the support and the people who recognized that the girls and their families might have different needs during COVID, but they still had needs," she said. "They needed us to be there for them and, with the support of the community, we were able to do that."
---
Habitat for Humanity of Omaha
"While last year was definitely challenging, we stayed focused on expanding access to affordable homeownership and home repair resources. Through COVID mortgage relief funds, we were able to help more than 300 families keep their homes during the pandemic," Habitat for Humanity of Omaha CEO Amanda Brewer said. "For the first time in Habitat Omaha's history, we could not have a large number of volunteers on the build site. Our crews were able to build or renovate 46 homes and completed 132 home repairs. We know a stable, healthy home can be a game-changer for hardworking families and we were determined to get the job done."
The organization's greatest need now, Brewer said, is land acquisition.
"The cost to purchase a home has skyrocketed in the Metro Omaha market. It's getting harder to find land to build new homes as well as affordable options for houses for sell to renovate," she explained. "We'd love to find those larger pieces of property for sale where we can build multiple homes in the same area."
Brewer said she is happy to announce that on September 9, Habitat Omaha's 15th Annual Brew Haha fundraising event returns, and in person (ticket information is at HabitatOmaha.org).
"This past year, we were reminded what is means to support each other as a team. We'll continue to uplift each other and to celebrate the work we are achieving together," Brewer said. "We were also inspired by the strength and compassion of Habitat Omaha homeowners, Home Improvement Program partners and our community of supporters."
---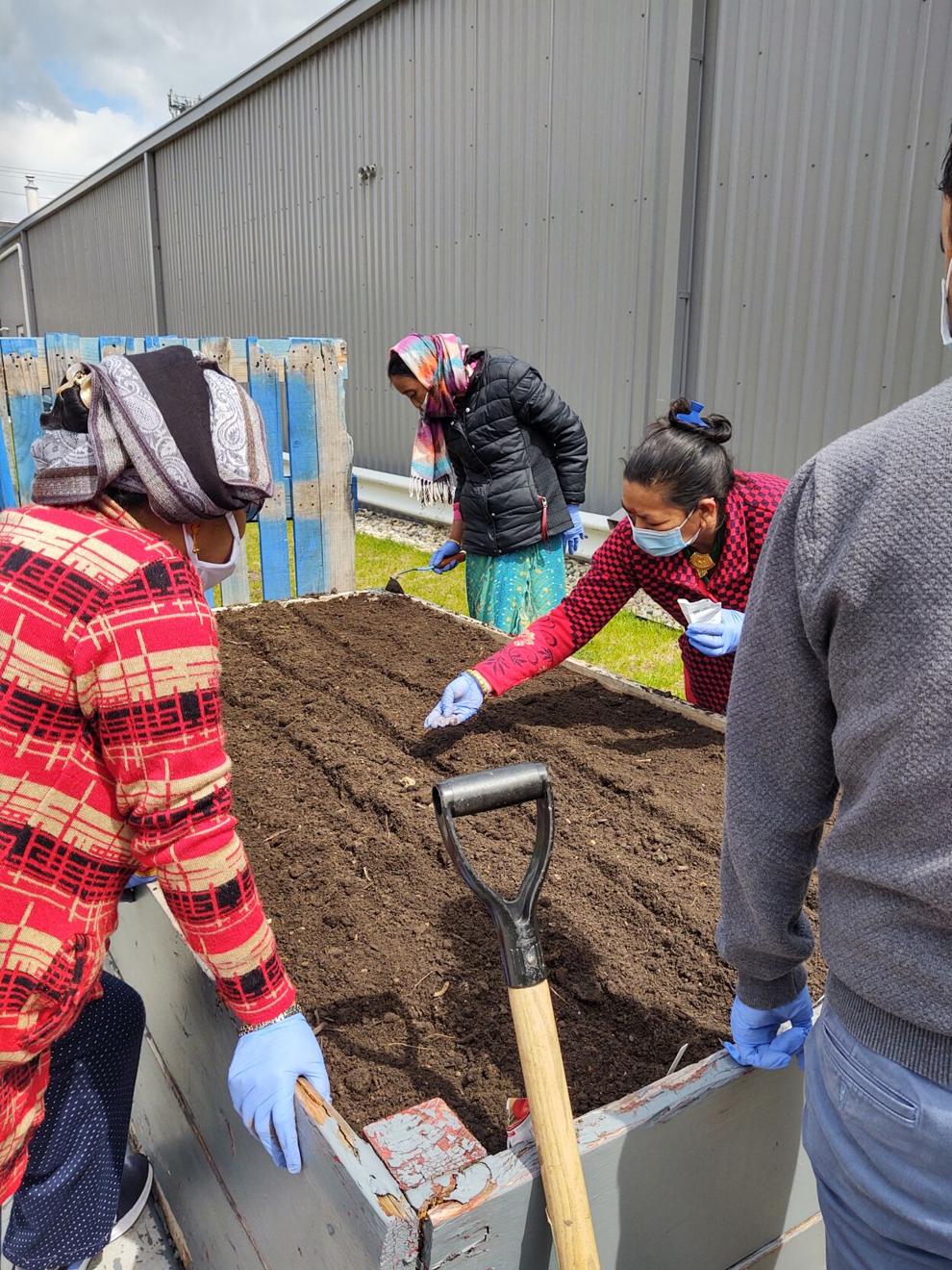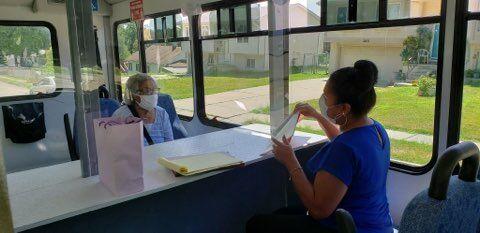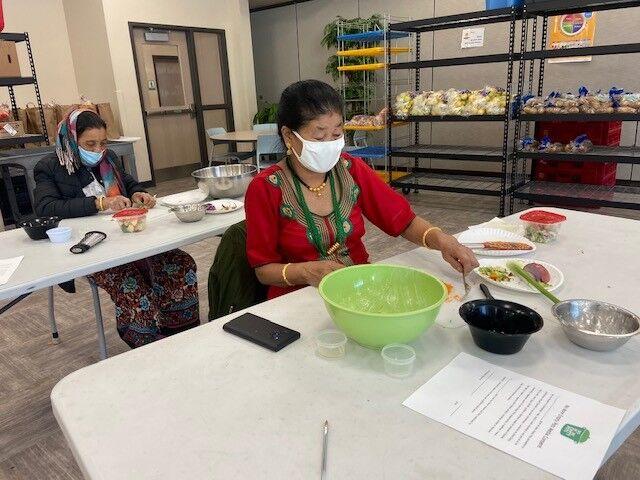 Intercultural Senior Center
Intercultural Senior Center (ISC), a community center for adults ages 50 and up, provides activities and social services that help people from around the world enjoy life with greater independence, well-being and socialization. In March 2020, the organization had to suspend in-person activities.
"We quickly pivoted to food pantry delivery, filling a critical gap in community pantry services for isolated older adults. We soon added prepared meals, hygiene items, and pet food. We renovated two shuttle buses to be mobile workspaces where social workers could meet confidentially and safely with older adults, and we offered limited activities outdoors, online, and over the phone," Executive Director Carolina Padilla said. "Now that we are re-opening for in-person programming, we are committed to continuing food pantry delivery."
In May 2021, ISC became the first senior center in Nebraska to earn accreditation from the National Council on Aging's National Institute of Senior Centers. The ISC team also looks forward to its World Bash event returning August 19. Another bright spot is that ISC's food delivery service connected ISC with hard-to-reach individuals, growing the organization's client base over 450 percent. And the center's renovated shuttle bus called the SAVE bus provides a means for social workers to easily meet with clients in the community.
"We thought it would be a short-term solution to pandemic conditions, but it is so popular and effective that we acquired a second one," Padilla said.
---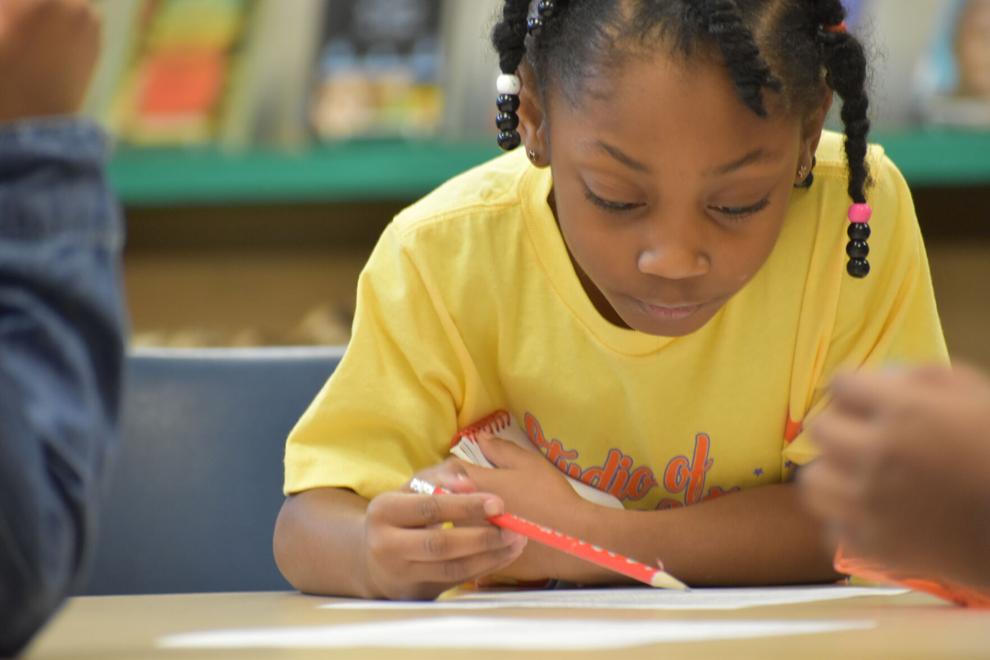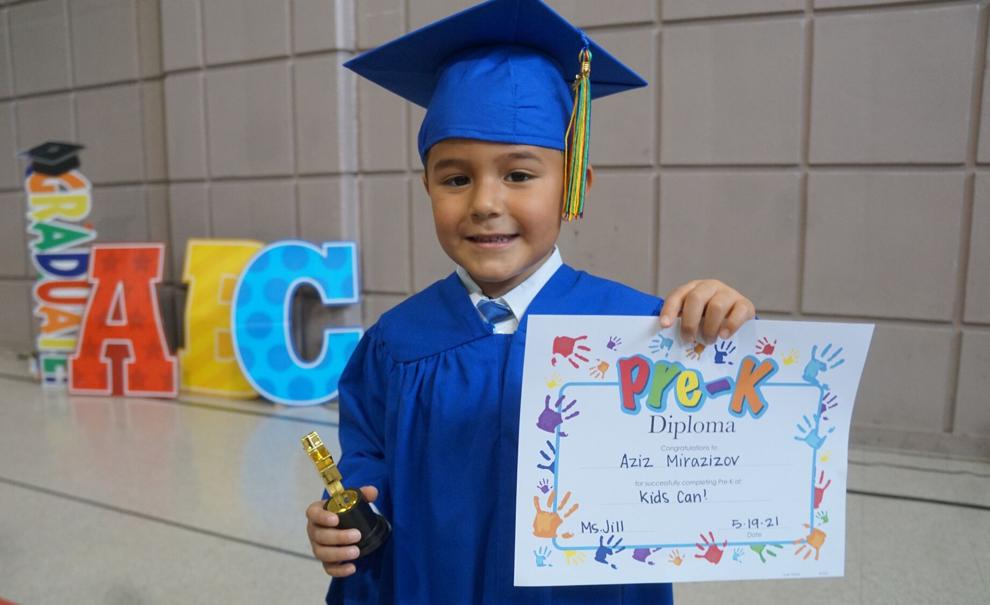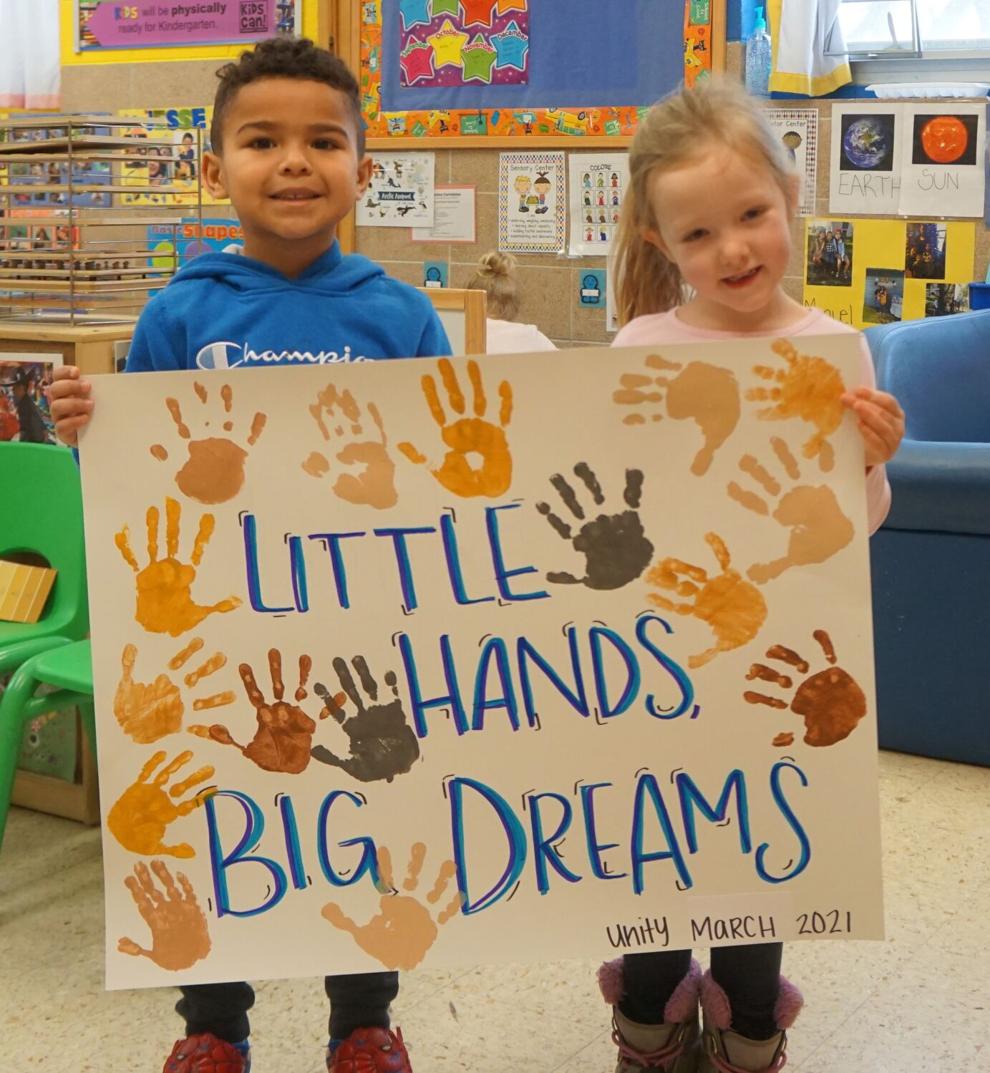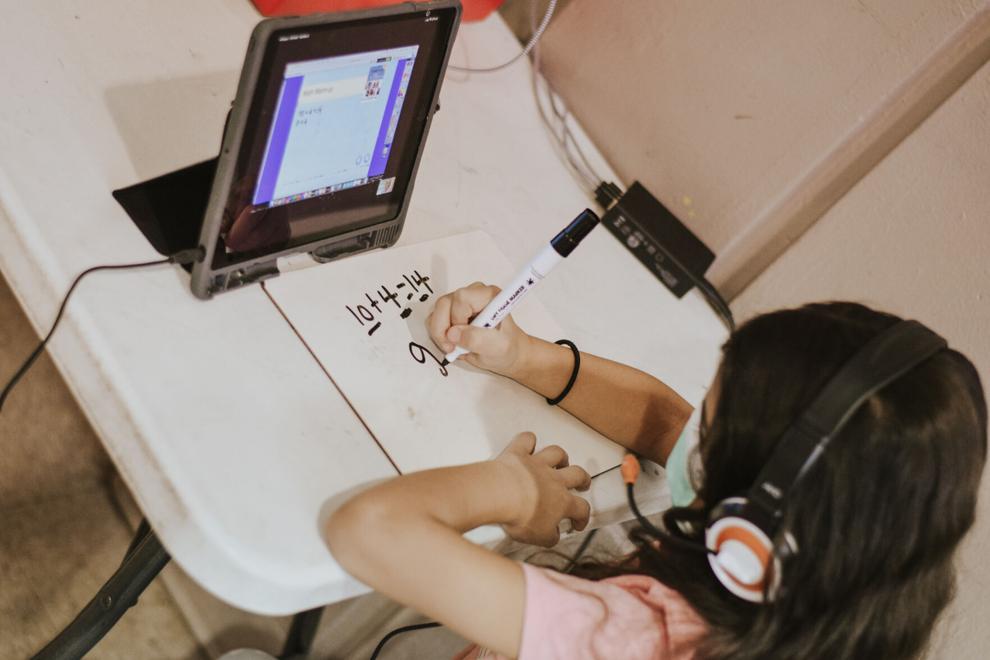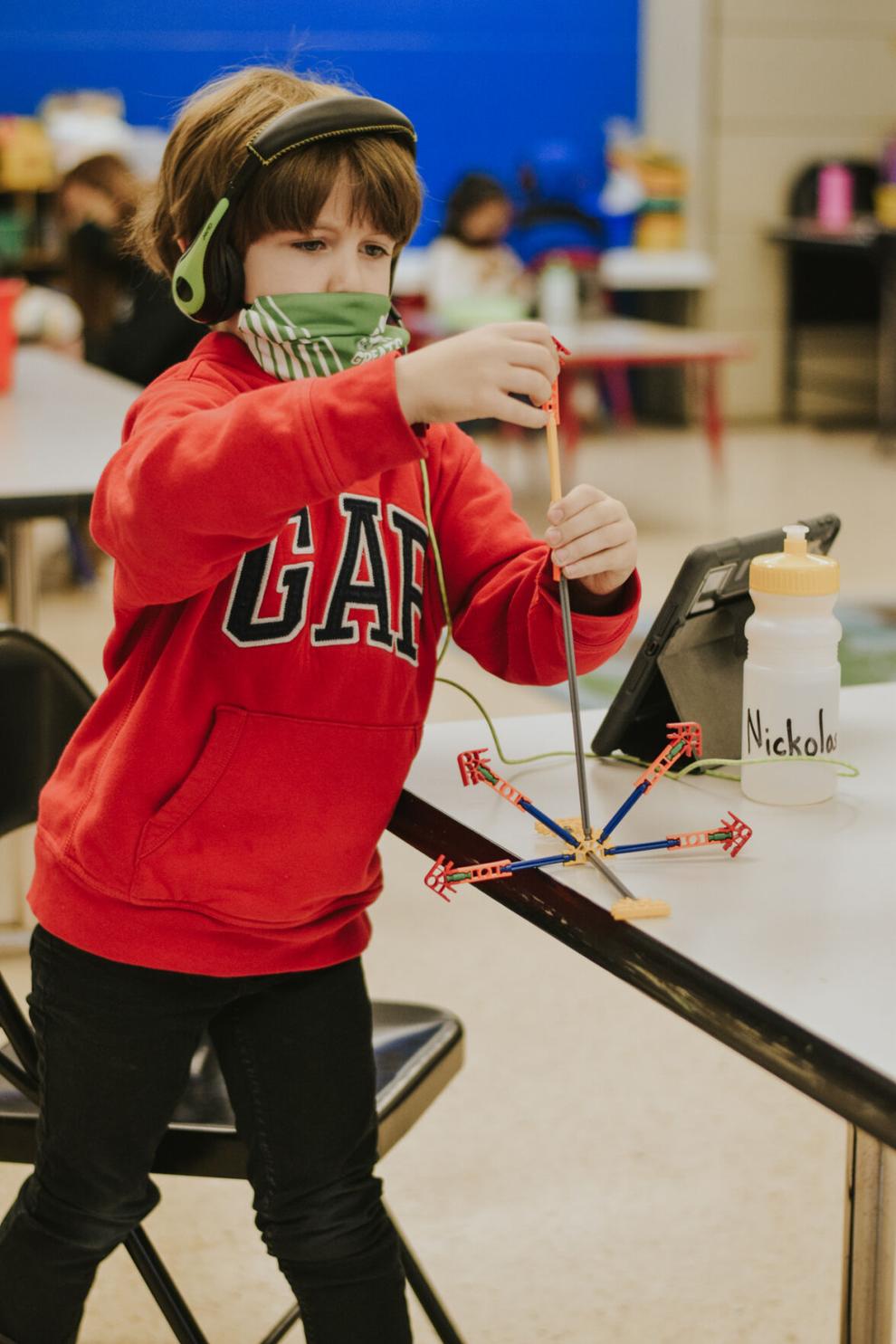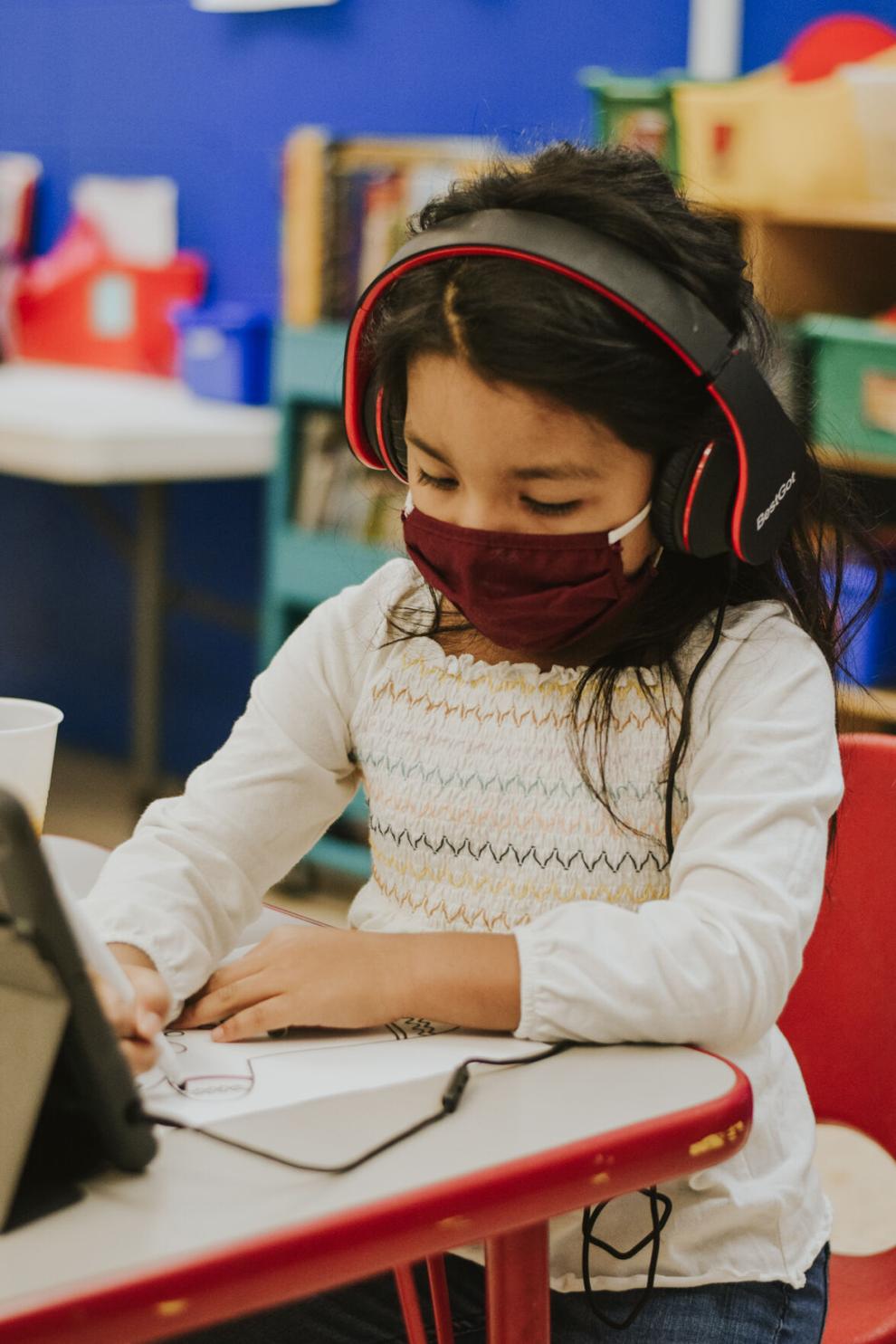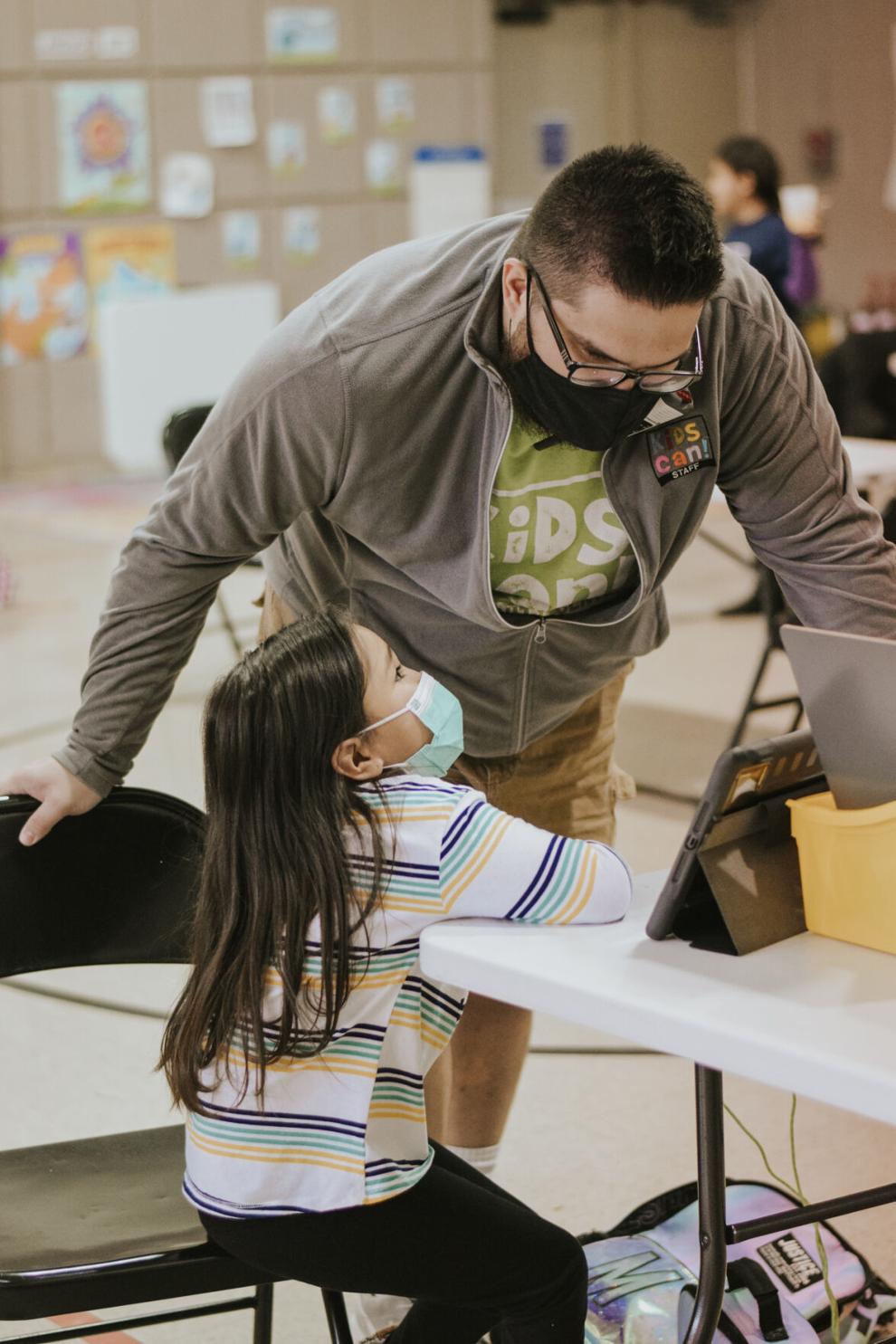 Kids Can Community Center
Kids Can closed for only two weeks at the beginning of the pandemic, CEO Robert Patterson said, reopening on March 30, 2020, with new restrictions and remaining open to serve families for the duration of the pandemic.
"Initially, we prioritized assistance for our parents working essential jobs—healthcare, grocery stores, first responders, et cetera—and we reconfigured every room in our community center to maximize space and adapt services safely. We made a remote learning environment, implemented new full-day programming on the alternate days students weren't at school, and created virtual content with corresponding take-home activities," Patterson said. "Our objectives have grown stronger by facing every obstacle head-on during the past year. We recognized that we need to be quick on our feet more than ever to alter our services and accommodate our students, families, partners, and schools. We will continue this mindset moving forward as Kids Can remains steadfast in our resolve to support our children and families."
The focus is now on recovery through programs and services to ensure kids are engaged and back on track for academic recovery.
"We are honored to have staff who overcame obstacles to provide programming during difficult times. We are proud of our parents working in essential jobs to keep our community going and we are proud of our kids who through it all stayed engaged in their education and still had fun!" Patterson said. "Kids Can is building a new community center to increase our capacity and chart a bright new future for generations to come."
"Our objectives have grown stronger by facing every obstacle head-on during the past year."

- Robert Patterson, CEO, Kids Can Community Center 
---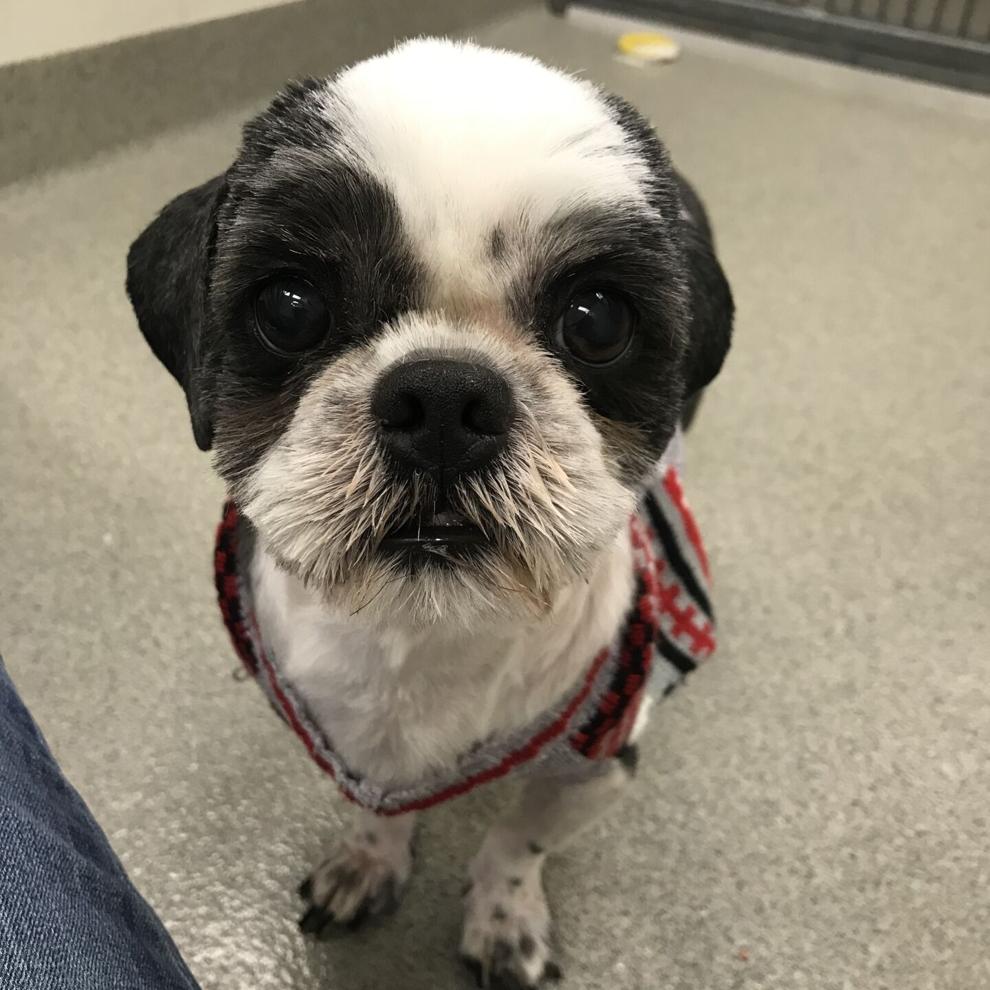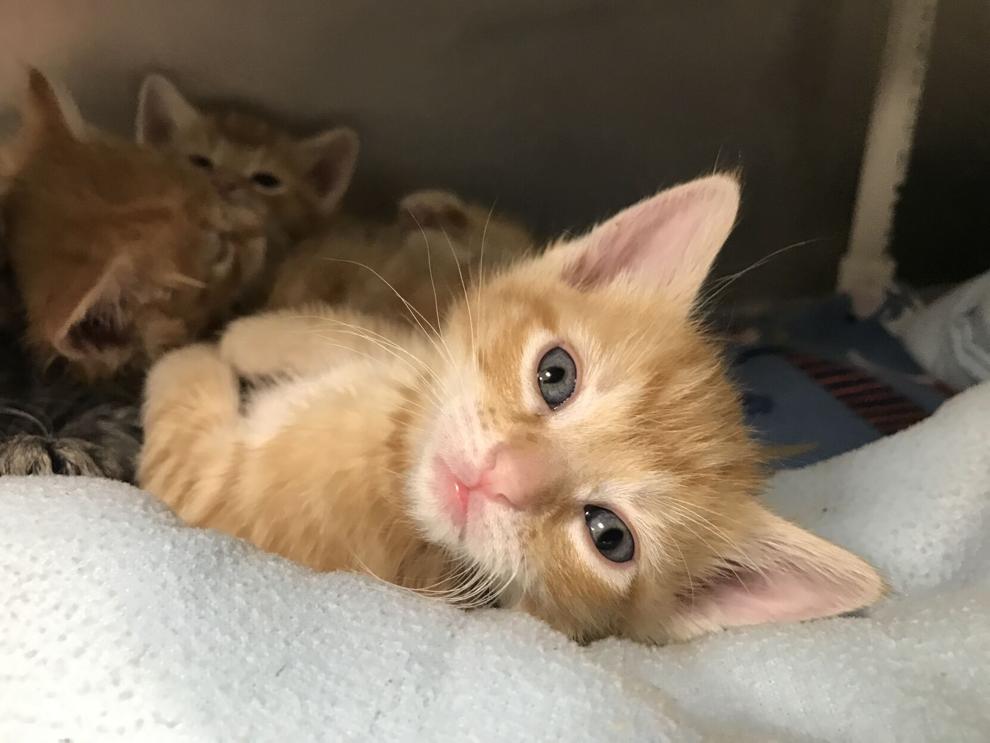 Nebraska Humane Society
The Nebraska Humane Society (NHS) team is excited to get back to visiting with pets and their people, said Pam Wiese, VP Public Relations and Marketing, and next up is The Walk for the Animals returning September 26 to the NHS campus meadow.
"It's always been an outdoor event, and we have plenty of room, so its 'tail-er-made' for coming out of a pandemic. We hope people and their pets are ready to get out, walk, socialize and also help us raise needed funding," she said.
At the beginning of the pandemic, the organization was unsure about resources, workforce, and the ability to continue working with the public to adopt out animals.
"We put out a call for foster families to get as many pets out of the building as possible so we could stretch our resources," said Wiese. "The silver lining is: Many were first-time foster providers who have now adopted the pets they took, or they are doing more fostering for us."
The organization switched to an online adoption application and appointment-based adoptions during the pandemic to control crowds, and that process has now morphed into an electronic queue system.
"That said, people can still drop in, peruse the pets and fill out an application onsite as well. We know sometimes it's the eye contact that tugs at the heart," Wiese said.
---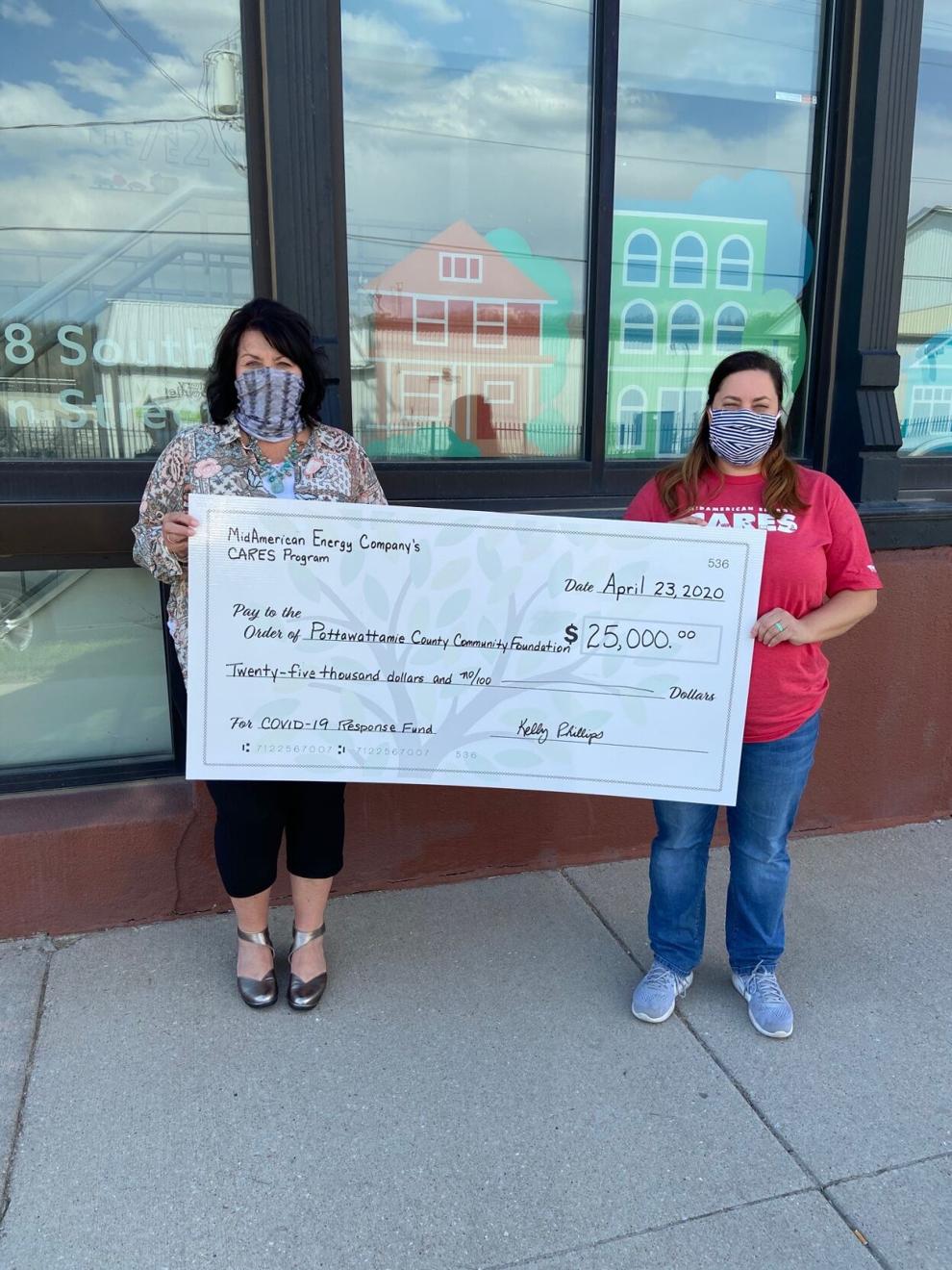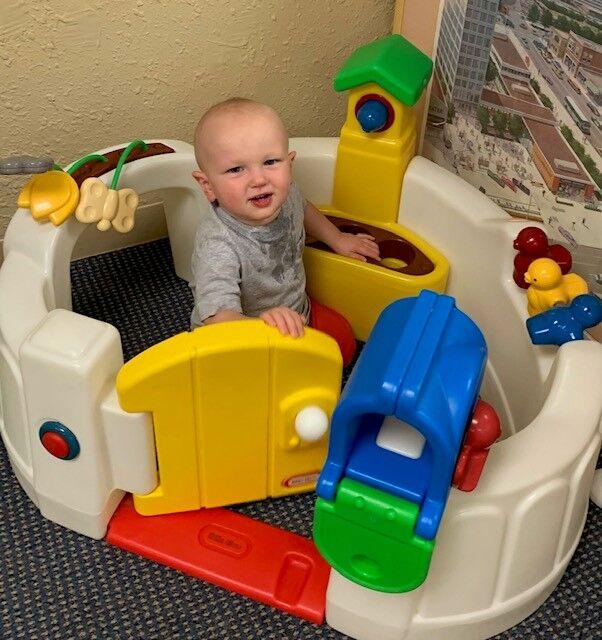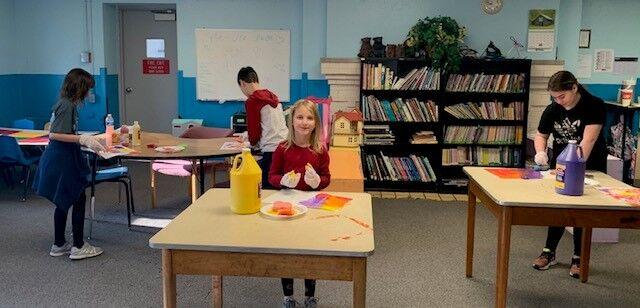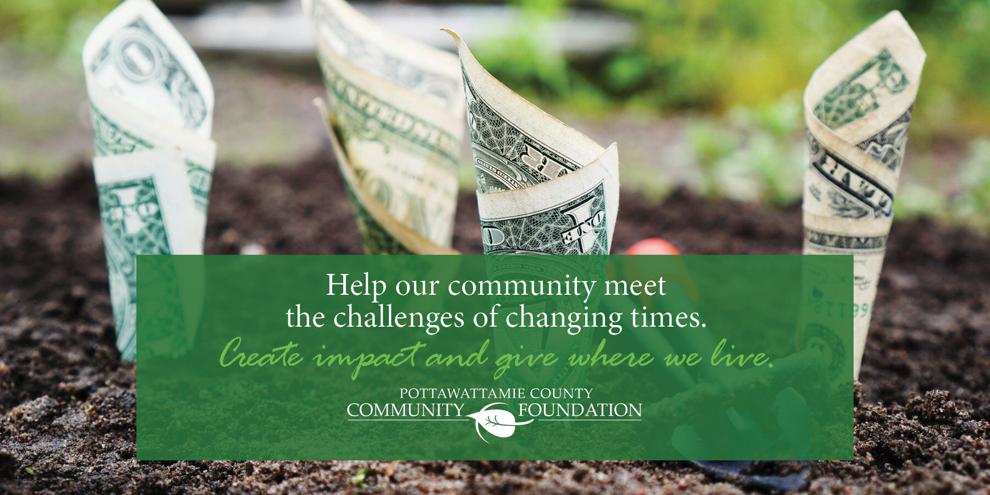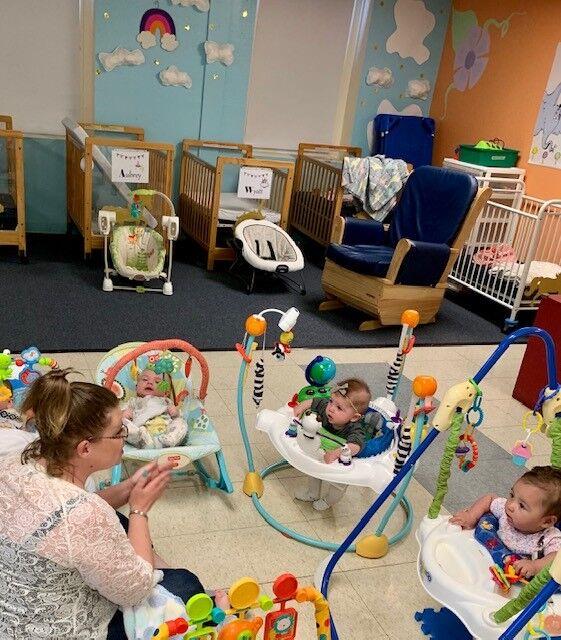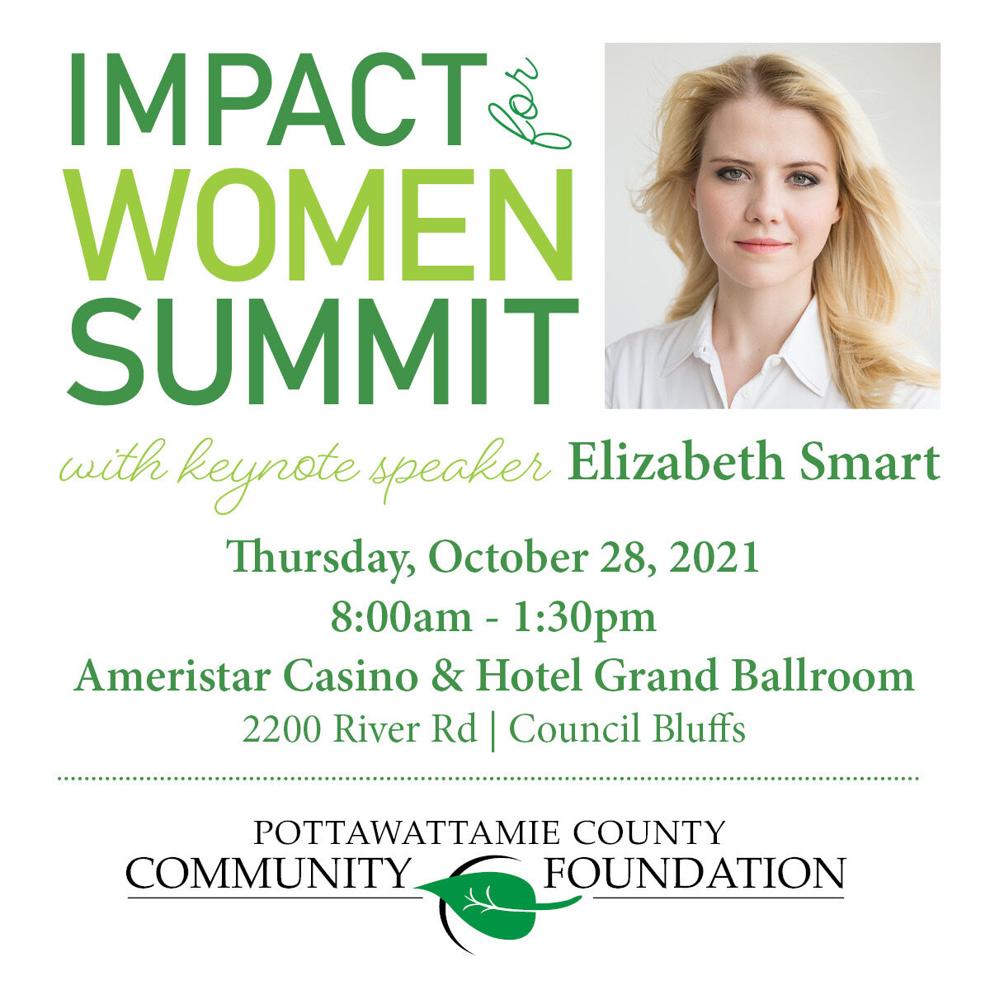 Pottawattamie County Community Foundation
"With the pandemic issues pressing down on our entire community, it was gratifying and inspiring to experience our community coming together for collective solutions to help families and individuals. One of the truly transformational adaptations our organization made to create solutions related to these issues was to partner with the Iowa West Foundation for a unified COVID-19 Response fund," President and CEO Donna Dostal said. "This initiative leveraged our collective voice in the community to gather charitable impact dollars, but also streamlined the application and granting process for our nonprofit partners to expedite granting toward their needs. To date, we've collectively granted over $1.2 million in southwest Iowa in direct aid toward hardship assistance, nonprofit sustainability, innovative medical solutions, and long-term recovery related to the pandemic." 
PCCF is now turning its focus to long-term recovery, Dostal said, and circling back to its Field of Interest funds including the Women's Fund of Southwest Iowa and its four key areas of access to affordable, quality childcare, aging in place and community, increased access to educational resources for women of all ages, and women's safety and wellbeing; and the Southwest Iowa Mental Health and Substance Abuse fund, which targets increasing awareness and open dialogue that ensures mental well-being in the community and supports training for front-line providers. 
PCCF's inaugural Impact for Women Summit, with keynote speaker Elizabeth Smart, will take place October 28 with both an in-person experience and online participation.
"Certainly, the most bright-and-shining element that has emerged from the pandemic is the resiliency of our communities and our ability to rally together and help one another in the face of unprecedented adversity," Dostal said.
"Certainly, the most bright-and-shining element that has emerged from the pandemic is the resiliency of our communities and our ability to rally together and help one another in the face of unprecedented adversity."

- Donna Dostal, President and CEO, 
Pottawattamie County Community Foundation
---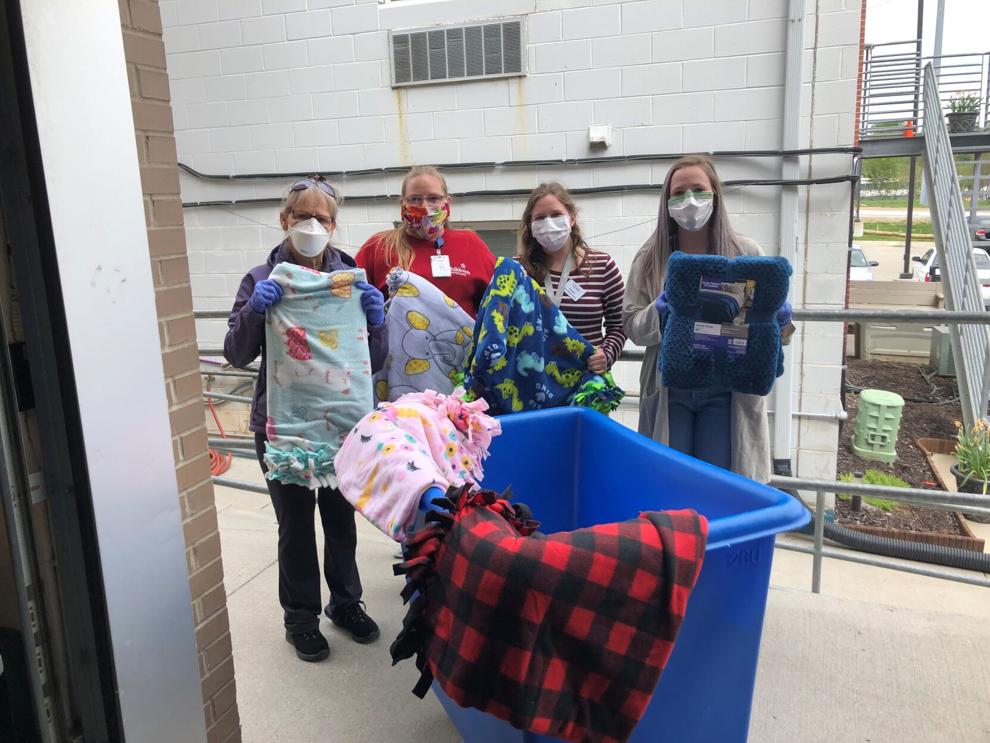 Stephen Center
Stephen Center Executive Director Michael Wehling said he's proud of the organization's staff, volunteers and clients for the role they played in minimizing positive cases campus-wide in 2020 while continuing to provide services to vulnerable individuals in the community.
"These measures were critical in helping Stephen Center prevent the spread of COVID-19, as well as everyday viruses, while providing the basic needs of food, shelter and safety for men, women and children in our community as the pandemic continues, and beyond," he said. "Procedures adopted during the pandemic, such as isolation spaces and food safety measures, will continue to be beneficial to combat other viruses, such as influenza and norovirus."
Many of the volunteers for the Meal Provider Program, sponsored by local churches and other organizations, are older individuals in a high-risk category for contracting COVID-19. The organization saw a steep decline in meal provider participation in 2020, and although the groups are slowly returning, Stephen Center still has a handful of dinners without sponsorship each month, Wehling said.
Stephen Center will join with Saving Grace Perishable Food Rescue in November to co-host the Omaha Hunger Experience. The virtual format was well-received last year and will continue this year. "We hope even more will participate in the format this year, hosting dinner parties with friends and neighbors and re-establishing connections," Wehling said.
Community support has been key to weathering the pandemic, he added.
"We appreciate the support of individuals, businesses, schools, churches and our partner social service agencies during the past 15 months, and are thankful for the strong relationships we've developed together."
---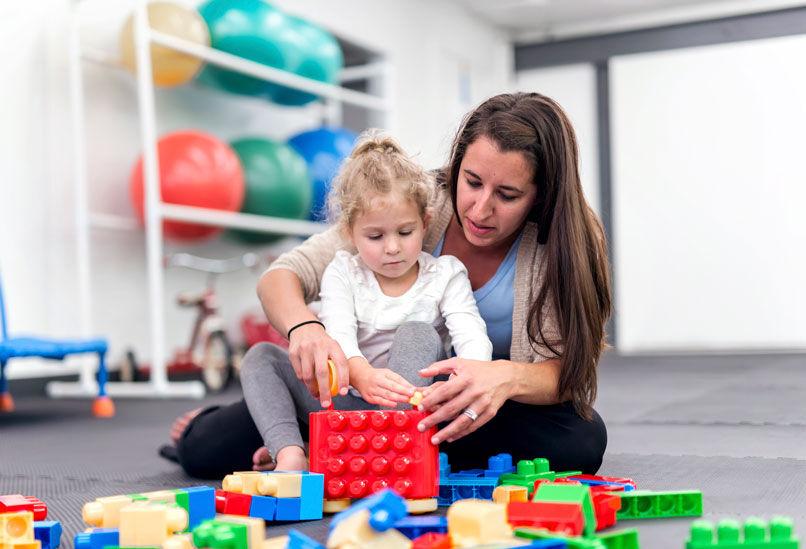 WCA
Early during the pandemic, the WCA team went to a 100-percent remote work plan. Advocates connected with victims virtually or via phone, and meetings and sessions were held via online platforms, said Chief Executive Officer Jannette Taylor, MOL, MSNDR.
"Hospitals limited access due to spikes in COVID numbers and our emergency room support was also limited to phone calls and virtual meetings," she said.
WCA soon found a way to open its facility, albeit at 50-percent capacity, to continue to provide in-person services and supports.
"In February (2021), the organization had all staff back in the office working an adjusted schedule to maintain a 50-percent building capacity and have staff work remote and in-person on alternating days," Taylor said. "During COVID, domestic violence increased as victims were forced into mandatory quarantines with their abusers. The WCA saw an increase in emergency shelter from $25,000 in 2019 to $54,000 in 2020. We had more clients requesting basic needs items; food, rental/utilities assistance, et cetera."