The Right Thing to Do

"Once you know better, you do better."

~ Bianca Harley, Senior Director of Community Diversity and Inclusion, Greater Omaha Chamber

"If not now, when? If not us, who?"

~ Tim Burke, President and CEO, OPPD

On June 3, the Greater Omaha Chamber hosted nearly 150 Omaha organizational leaders with the goal of identifying collective action for diverse, equitable and inclusive workplaces and communities. The discussion generated the following statement on their Commitment to Opportunity, Diversity and Equity (CODE):

As part of our commitment to opportunity, diversity, and equity, CEOs for CODE stands united against racism. Together we commit to investing in substantive change in our organizations and communities to address racial inequities and social justice. We believe everyone in Omaha has the right to earn a living with equal access, opportunity and share of our regional economic prosperity.

To propel the group forward, we've identified the following actions as our responsibility in leading equitable changes which will uplift the individuals in our community who have been left vulnerable by historic and systemic barriers.

We will educate ourselves and disseminate the history of systemic racism in Omaha and the barriers it continues to present today.

We will create opportunities to listen to those affected and marginalized by these barriers to learn how we can help.

We will support, lift up, collaborate with and fund nonprofit agencies who work tirelessly in marginalized communities.

We will use our influence and position to amplify unheard voices and endorse policies that lead to racial justice.

We will improve the employment, training, advancement, support and success of people of color in our workforces.

We will continue the conversation by engaging in ongoing CEOs for CODE meetings to collectively address the issues of racism, oppression and bias in our organizations and communities.

Change is possible and we are capable, but it is going to take all of us. The following organizations are showing up to do our part.


We Don't Coast. We listen. We care. We do better.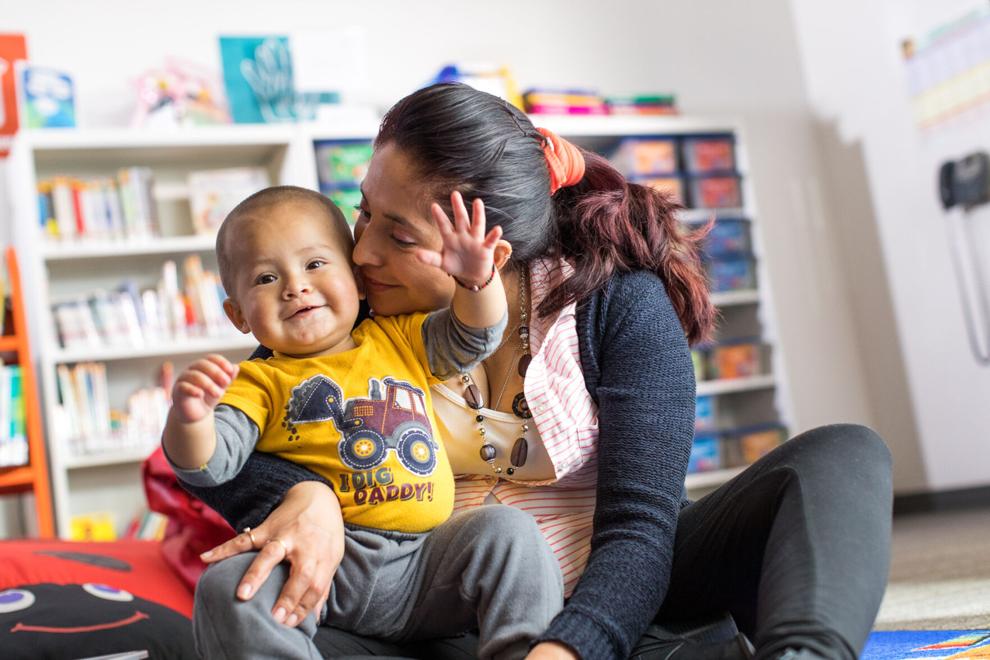 It wasn't an easy conversation, participants reported. But it was a timely one that included discussion of troubling recent events. And in the end, the most important outcome is a catalyst for taking action and creating resources to help workplaces and the community get there. Because, as so many of the participants said, "It's the right thing to do."
"Our moral responsibility to treat people with dignity and respect. That's the most important reason why any person or organization should engage; it's the humanity of it all. We've heard about the business case and it is true," said Chamber Senior Director of Community Diversity and Inclusion Bianca Harley. "When you have diverse and inclusive company cultures, you're going to see more engagement, higher employee satisfaction and retention rates, more innovation in products and services, better decision~making and different perspectives, and creativity. Yes, there are strong business outcomes associated with diversity, equity and inclusion, but I think the single most important thing is the humanity of it. We have the opportunity to contribute to creating a more equitable and inclusive society and that is reason enough."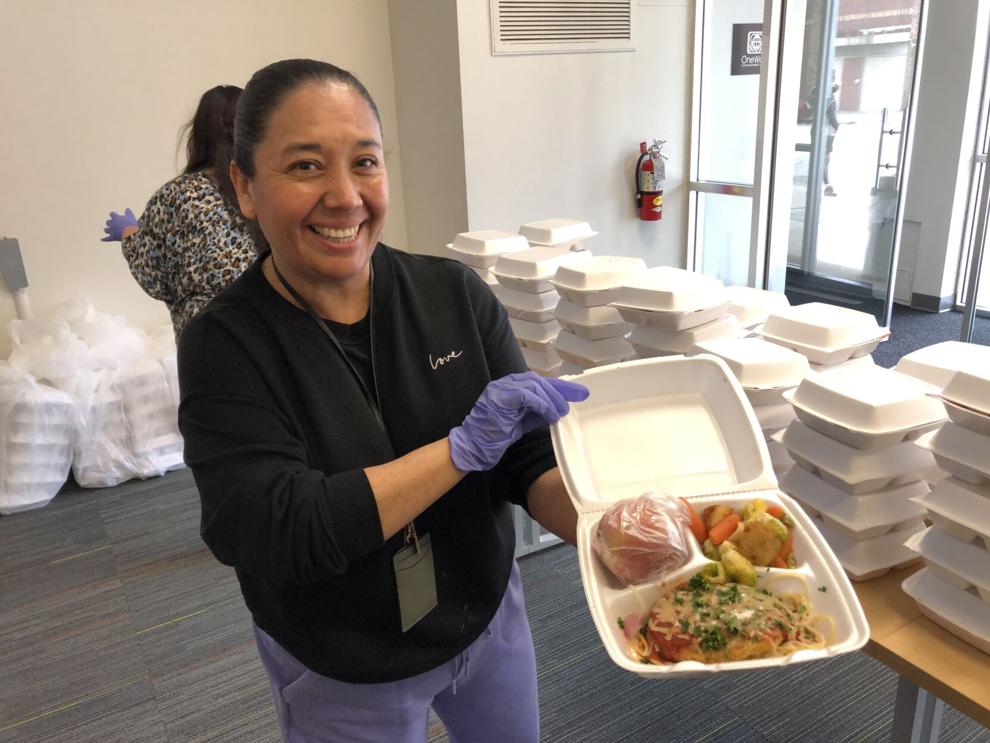 A hard look
The June conference wasn't the Chamber's first look at opportunity, inclusion, diversity and equity, Chamber President and CEO David Brown said.
"CODE is a direct response to the Omaha 2040 initiative that described what Omaha's success could be 20 years from now, and one of the key components is that Omaha is recognized as one of the most inclusive communities in the country," he explained. "CODE is our vehicle to make that happen…I wouldn't say we were prescient, but we had recognized that it was an issue that needed to be dealt with and we were lucky that we had a lot in place already."
Thomas H. Warren, Sr., Urban League of Nebraska president and CEO, said a recent study strongly showed a need for the community to do better when it comes to diversity, equity and inclusion (DEI).
"In 2017, the Urban League of Nebraska partnered with the Omaha Chamber of Commerce to administer a survey of young professionals (YPs). It was as a result of the survey findings that the CODE initiative was established and ultimately, Bianca Harley was hired as the director," he said. "The results of the survey revealed that, overall, 80 percent of the YPs would recommend the city of Omaha as a favorable place to live, work or play. However, when we disaggregated the data by race, we discovered that only 15 percent of the African~American respondents had a favorable opinion of the City of Omaha, or were five to six times less likely to share those sentiments."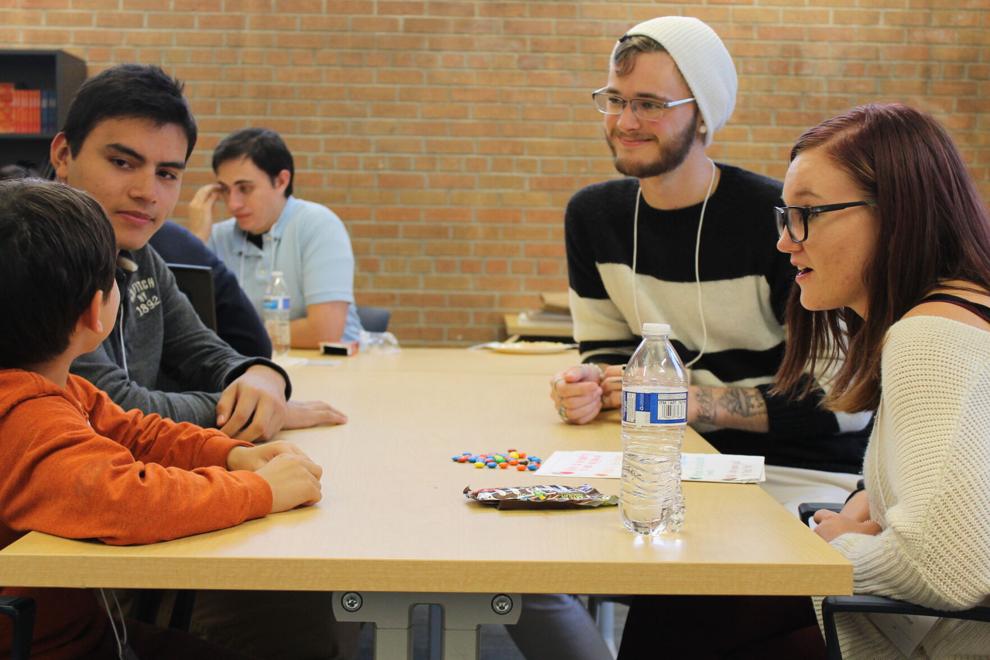 A follow~up survey identified multiple concerns including lack of professional development and training opportunities, lack of coaching and mentoring, work environments that were not welcoming for minorities, lack of people of color in leadership positions, compensation not being commensurate with credentials, and a general lack of diversity and inclusion within the work environment.
"The establishment of the CODE initiative provides the framework to assess our current environment and to implement the changes that are necessary to assist our corporations diversify their workforce," Warren said.
While disappointing feedback from this and other studies doesn't paint Omaha in a particularly favorable light, it is galvanizing, Harley said.
"It's not enough to have the data; we have to do something about it…we need to do something more intentional and more aggressive about solving the issue." Recent events simply accelerated the urgency, she added. "There is and has always been a need for immediate action."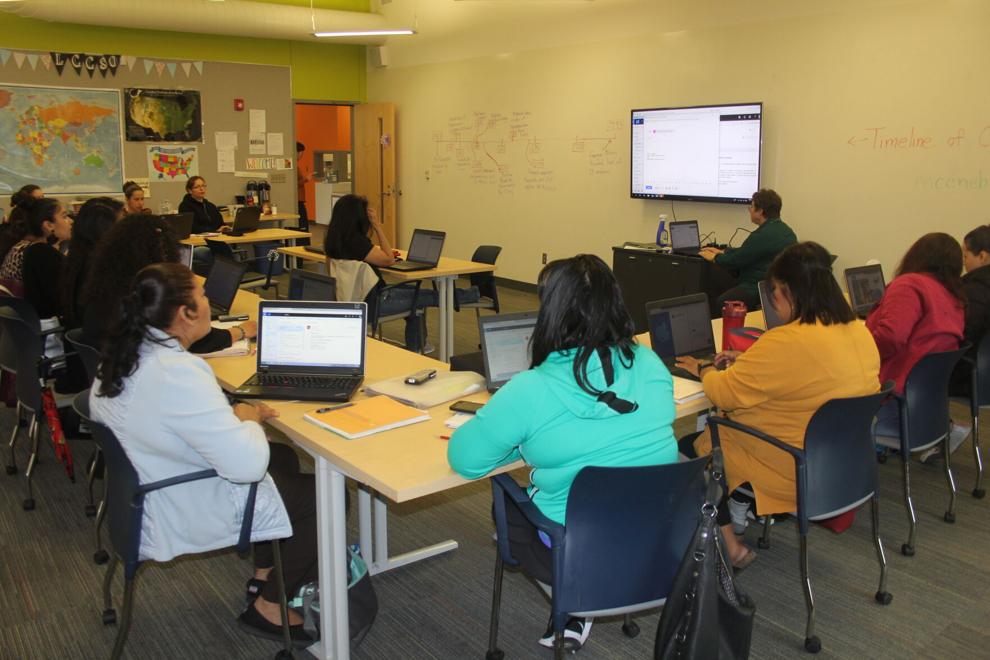 CEOs for CODE

Signing the CEOs for CODE statement is a good way to launch or invigorate a company initiative, Brown said.

"If the CEO~level is not supporting DEI initiatives in a formal, measurable, accountable way, then it typically doesn't catch on and start moving forward in your organization," he explained, adding that it's not enough to simply say the company strives for DEI; accountability is key. "That doesn't happen without leadership at the top saying this is going to be important enough to measure it…CEOs for CODE has become a remarkable group that wants to come together and learn from best practices and how they can lead that initiative in their companies."

CEOs for CODE employers pledge three basic actions: creating a comprehensive DEI strategy, hiring someone to lead the work, and participating in an assessment. Brown and Harley said they're seeing movement.
"We had a goal of 100 CEOs over five years signing the pledge. We are nearing 90," Brown said.
"What we're recognizing now is that organizations are no longer saying this is optional or this is extracurricular—this is an imperative part of how we do business," Harley said. "Once you know better, you do better."
Signer Paul Maass, CEO of The Scoular Company, said change isn't simple—or easy—for large organizations.

"We have to intentionally focus to make sure our company culture makes it a great place to work for everybody," he said. "If we're not inclusive, we won't grow over time…Diversity can show itself in many, many different ways. Race, ethnicity and gender are often more visible forms of diversity, and so we certainly focus there, but we believe embracing a broader definition of diversity including differences in backgrounds and lived experiences is what makes a company strong."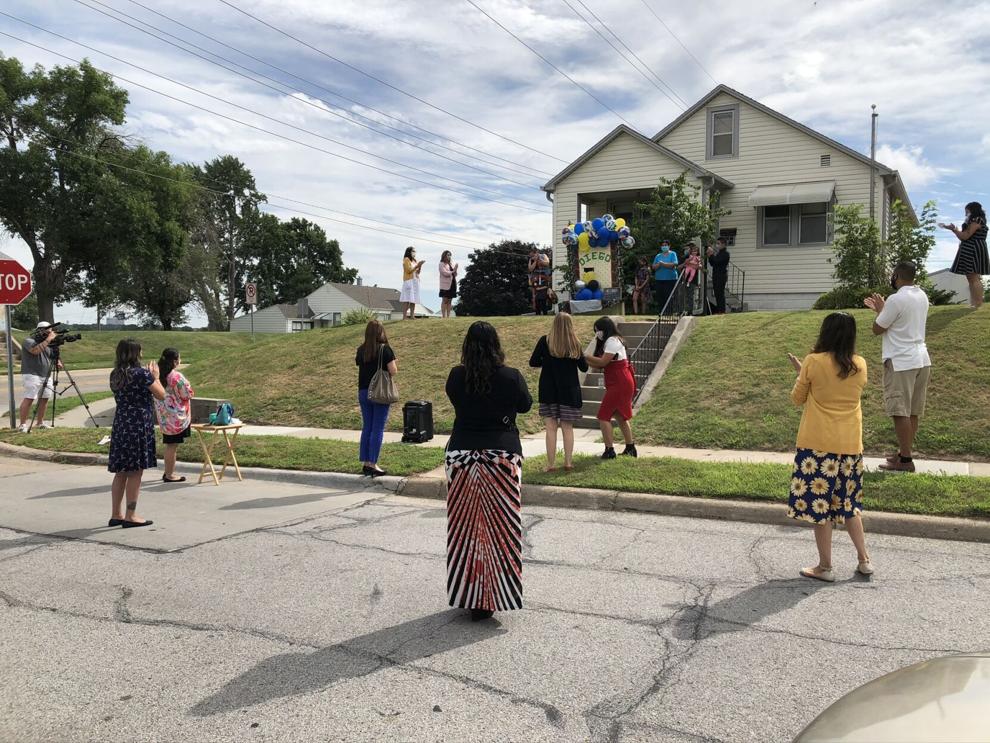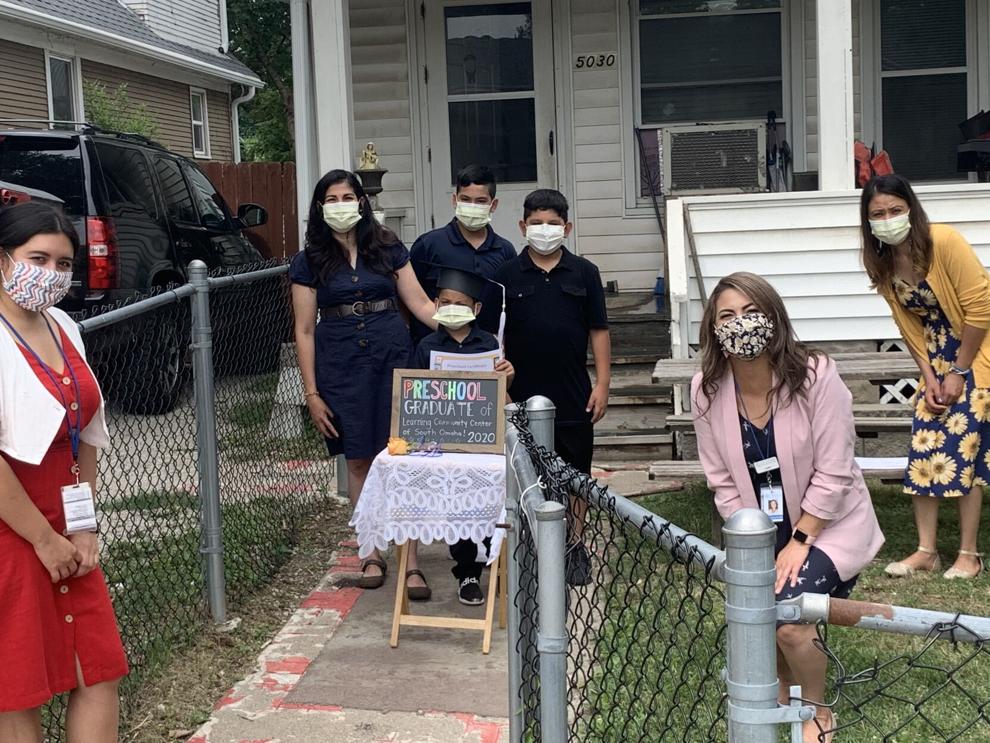 Bringing in a third~party facilitator to talk about DEI kept his company leadership on the same side of the process as everyone else in the organization, Maass said. "I would recommend it to others. It was a positive introduction."
The company has promoted from within a chief diversity officer. In addition, it has formed a voluntary diversity and inclusion council made up of 10 employees across the company plus the diversity officer and executive sponsors.
"They have different experiences, are very passionate about it, and see the opportunity—and I'd say they are really respected," Maass said. "They have a more powerful voice than I do."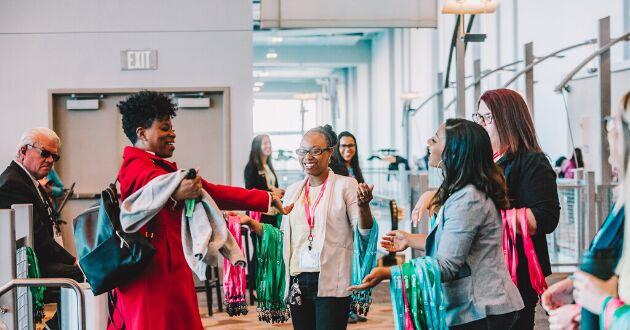 Not everyone embraces diversity within a company, however. Some eventually come around, but others never do, he said.

"They intentionally make changes or opt out and find another organization that's a better fit. Frankly, from a philosophical perspective I'm okay with it," he said. "It sounds kind of harsh, but I think there is more compassion in that kind of philosophy than people think."

Omaha Public Power District (OPPD) President and CEO Tim Burke said organizations should strive to look like the communities they serve.
"My customers are diverse, and we want to reflect our customer base," he said. "When you have an organization that is more diverse and more inclusive, it's good for business. It's better for employees. As we've begun to engage around this topic within our organization, we've seen our Best Places to Work survey results continually improve for the last five years. I really believe it has to do with some of the work we're doing around diversity, equity and inclusion."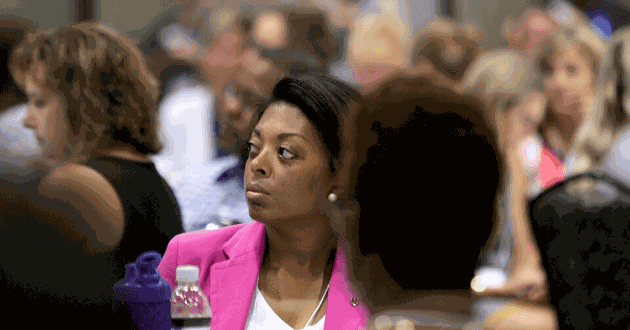 He added: "I think we have to work at this because of the long historical, institutional and systemic biases across the country that we live in. That necessarily isn't our fault as a leadership team today, but we do have an accountability and responsibility to make a difference in that."
When Burke started at OPPD in 1997, the management team was made up exclusively of Caucasian males over 35. Now it's a mix of men and women of varying backgrounds.
"I can tell you that over that transition, most of that which occurred in the last five years, we have really seen a change in how we think and how we look at decisions and how we engage in changes around the organization," he said.
Burke participated in the company's first "White men as full diversity partner" group last fall. The self~reflection was uncomfortable but enlightening for the participants, he said.

"Out of it has come some amazing experiences for individuals, to have them think about their role and their accountability and responsibility as a leader much differently than before," he said. 
"It's not a conversation that typically shows up with CEOs. We may talk about tech talent, we may talk about taxes in the business community, we may talk about services—but this is one that never gets the light of day. And we're now having that conversation."

Some individuals have to face hard truths when examining their own biases and past behaviors, Burke said.
"It becomes difficult for us to be vulnerable and share, and I think sometimes that's met with resistance," he said. "But this is about inclusion. We have to be respectful; we have to understand. We are going to treat people well in the OPPD family."
Engineering is a historically homogenous sector, said Lamp Rynearson CEO and President Nancy Pridal, so her company has strived for years to foster greater organizational diversity and inclusion.

"The idea of diversity and inclusion aligns with our core values of employee development and integrity and advancing our profession. It's not typically a diverse profession, and if we don't have different perspectives at the table we're not going to be innovative and creative," she said. "We have to think of the community as a whole, and not only does that send a strong signal to our employees, it also makes us look inward and outward on what it is that we're going to do to make this commitment to address diversity and inclusivity."
It's easy to make the business case, she said. "If we're open and welcoming in our organization, we're going to attract the best talent. Being equitable really is about building talent and as a professional services organization, we are our talent." 

While it's important to understand the historical factors that makes an organization or community fall short when it comes to diversity, equity and inclusion, it's more important to move forward, she said.

"You have to start where you're at. You can hope you're in a different spot, but that doesn't have real impact. It's hard to really be honest about where you're at. That takes personal reflection," she said.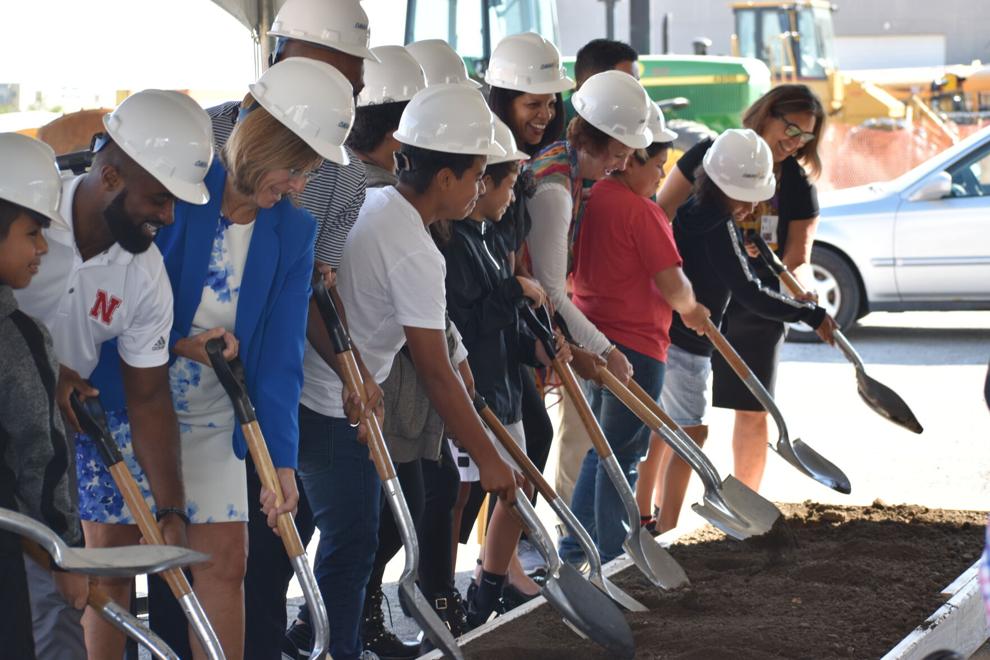 Acknowledging that change takes time, her company nevertheless recognized the importance of moving forward in ways that are accessible, like changing the language of the employee manual to gender~neutral, fostering an internship program that deliberately recruits from diverse communities, and even doing "blind" selection (removing names) when reviewing job candidates, Pridal said. And they're continuously assessing and asking questions, she added. "How can we bring diversity in and have immediate impact? And how do we raise the awareness and raise the willingness to talk about it without any qualms?"

James Blackledge, Mutual of Omaha's chairman and CEO, said businesses must take a leadership role in promoting equity and opportunity in the community.
"Businesses are in a unique position to wield economic influence and it's incumbent upon us to use that influence to advance racial equity and social justice," he said. "Not only is it the right thing to do, it's the smart thing to do. Diverse perspectives and inclusive cultures lead to innovative and high~performing organizations."
Company leadership has to be willing to start the conversation even when it's regarding matters that can be divisive, he said.
"In the past, companies often remained neutral on sensitive issues to avoid alienating employees and customers. But I think there is a growing realization that if you're not part of the solution, you may be complicit in the problem," he said. "We are offering our managers and associates additional resources and training to help support those conversations. It's important to us that we don't appear to condone the status quo by remaining silent."

He added: "I've started by reaching out to diverse groups and individuals, both inside and outside our organization. By listening to and learning from their valuable perspectives, I've been able to look in the mirror, commit to become part of the solution, and begin working with our leadership team and community leaders to formulate new strategies and actions to address the issues."
Mutual has had a strong diversity and inclusion program for years and Blackledge said he's seen it build a better culture. 
"However, we haven't realized some of the outcomes we hoped to achieve, including developing a leadership team that better reflects the makeup of the customers and communities we serve," he said. "It's easy to have good intentions, but much harder to realize meaningful outcomes. That's where we're focusing our efforts."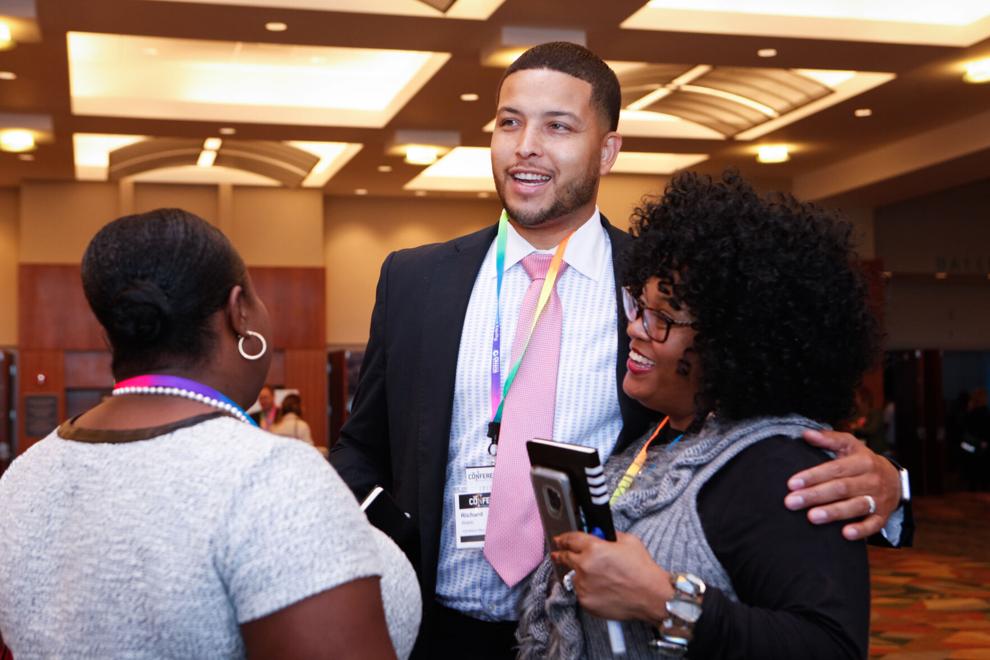 The right time
The Chamber launched the CODE initiative with the full confidence that a more diverse, inclusive and equitable community is achievable, Brown said.
"Omaha is this very unique place that has a remarkable willingness of leaders to stand up and make a difference…We're of a size where we can do things that larger markets can't fathom," he explained. "The number in poverty, undereducated, underemployed and underserved: These are numbers that are not as staggering as might be in a bigger metropolis. You can actually see that they are solvable; that's something you can't say about a lot of places."
"It's the right time for the community," Burke said. "It's 'If not now, when? If not us, who?' The Chamber and the organizations partnering with the Chamber are doing amazing things. There is hope."
"Like every community, Omaha has room to improve when it comes to creating equal opportunity for all. CODE brings our business community together in an unprecedented way to collaborate and confront racism and engage in a coordinated effort to overcome the challenges that exist within our community," Blackledge said. "Together we can accomplish so much more than any one organization could on its own."

"We have the research now and light has been shed on the disparities. Now is the time to solve them as a community," Harley said. "There's no quick fix to this. And when I say that, it's not an excuse to take your time. There are certainly immediate actions we can take and there is an urgency that is there around this critical moment."
Collaboration is key, she added.
"If you want to go fast, you go alone. If you want to go far, you go together," she said. "I encourage everyone to continue to engage or to get started in engaging in this process of what we call reconciliation, healing and ultimately changing what we'd like to see in the world and in Omaha."
What Community-minded leaders are doing:
"Opportunity, diversity, equity and inclusion are essential to an organization's success. Diversity creates an environment that is inclusive of every individual's differences and enables all associates to reach for the many opportunities available to them as they grow and develop in their career. The result is increased creativity and innovation, improved problem~solving, increased associate engagement and retention, and a better understanding of our customers and markets." 


~ Stefanie Christensen, Vice President of Human Resources, Werner Enterprises
 


"Our future depends on how we come together to address longstanding disparities. In the Learning Community of Douglas and Sarpy Counties, steady progress comes from a two~generation approach. That means we work as partners with families to improve educational outcomes. Why does that matter to local businesses? Our research tells us that a child's success in school is impacted by a family's economic security.

Profound inequities now impact classrooms in a majority of our school districts. In the Learning Community, we see positive trends in closing the opportunity gap, but it will take a communitywide effort. With better access to opportunity, more children and families will thrive in life, learning and work. The truth is, the strength of our future workforce and quality of life depends on it."

~ Dr. Bradley Ekwerekwu, CEO, Learning Community of Douglas and Sarpy Counties

"The University of Nebraska was founded on principles of access and opportunity, and we will not reach our full potential unless all voices are welcomed and heard. The same goes for the State of Nebraska. If we want to achieve our goals for growth, if we want to meet the urgent needs of our workforce and economy, we need to make sure everyone has an equitable opportunity to succeed, especially those who have been historically excluded or underrepresented. We have work ahead, but the results will be worthwhile.

All of our campuses are working hard to improve diversity among our student body and faculty ranks, and we are taking meaningful steps to open the doors of higher education to students from all backgrounds. For example, our new Nebraska Promise program, which covers full tuition for low~ and middle~income Nebraskans, has exceeded our initial projections and is driving significant growth among first~generation students attending the University. We also plan regular training and system~wide surveys so that we're in a mindset of continual assessment and improvement. We owe our 51,000 students nothing less."

~ Ted Carter, President, University of Nebraska System




"In order to collaborate, individuals need to feel included and have a voice and be heard. We provide all associates regular opportunities to connect with our executive team through roundtable conversations. 

We continually look for ways to help our associates enhance their skills and build confidence. For example, based on our associates' feedback, we developed a Career Advancement 101 program to 'level the playing field' to give opportunities to advance their careers. We also provide ongoing educational and awareness opportunities to not only celebrate but include perspectives related to race, gender, sexual orientation, age, disabilities, and our veterans.


WoodmenLife implemented an interactive four~part D&I learning series. It starts with our leaders, and then will be shared with all associates, to ensure we all have the same understanding of expectations around how we treat each other and how to address any issues that may arise. One session is focused on understanding unconscious bias, which we think is the foundation of building a truly inclusive organization."

~ Pat Dees, President & CEO, WoodmenLife

"It's time to bring about equitable opportunity for people, minorities and groups that have been historically disenfranchised and left behind. It's time we really focus on providing equitable access allowing more people to have choice, influence and impact in our community and in our society.

We must address inequities of the past and present, and people are really thinking about how to make meaningful change happen. They want to know the role they can play. A lot of the conversations in Omaha are now around listening, learning, understanding, and taking action. This is the time to accelerate the rate of change by being more equitable and inclusive in business by implementing supplier diversity programs and doing business with minority~owned businesses, being more inclusive and equitable in the C~suite and boards and throughout our society in education, healthcare, housing, et cetera.

My best advice is to understand that we all do not have the same experience and recognize how many of us experience life, opportunity and acceptance is sometimes based on the color of our skin. While we may have differences, we have a significant commonality and that is we are a part of one humanity. If we keep that in mind, treat others like we would like to be treated and put action behind our words and desire change can happen. It starts with each one of us and we must find ways as individuals, businesses, a community, organizations and government to do our part."

~ Carmen Tapio, President and CEO, North End Teleservices

"Diversity, equity, and inclusion in the workplace are essential to building positive environments. We spend most of our day at work, so this is the space where culture is most frequently shared, reinforced and promoted. Naturally, this is also the best space for culture to be changed, which will in turn lead to spillover benefits for the community as a whole.

Sometimes people/organizations want to make a culture change but aren't sure where to start. The CODE initiative is valuable because it provides a starting point for companies and individuals to make this shift within a network of support here in Omaha.

We firmly believe that diversity, equity and inclusion work is never done. And it's important to recognize that. As individuals and as a society we are constantly evolving, and this reveals areas of silence and marginalization that require our support."

~ Maggie Wood, Executive Director, Inclusive Communities




"What does 'doing better' look like? 'Doing better' potentially can be continuing to foster a mindset of curiosity amongst the diverse populations. It can be for people to continue to become more comfortable with being uncomfortable—and not just for the person who's had on rose~ colored glasses and viewed the world from privilege, and all of a sudden poverty and race relations and gender discrimination is thrown in their face. It's being comfortable saying, 'I don't know much about this, so I'm going to be curious and educate myself to gain a broader perspective.'


It's one thing to talk a big game; it's another thing to actually do something with this information, to learn about different cultures and subset groups.

I see a lot of the energy around diversity and inclusion being around this idea that we're going to educate White people on the Black experience or the Latino experience and make sure they understand the nuances of the culture and such. I get it: we need to make sure we educate everyone, White folks particularly if they live in a bubble. However, I don't see adequate conversation and action on the other side of the coin—it's not just asking people to come down to the level of limited resources, limited education, limited experience; how do we provide those things to up~and~comers? You don't have to lose your identity, but just like we're asking people to stretch a little bit and to be more open~minded and to embrace diverse cultures, we need to be more intentional about establishing and increasing programs, initiatives, partnerships and mentorships educating on 'mainstream' American White male culture where young people or young professionals who don't have that experience base don't miss opportunities because of it."

~ Albert Varas, Executive Director, Latino Center of the Midlands