On the Front Lines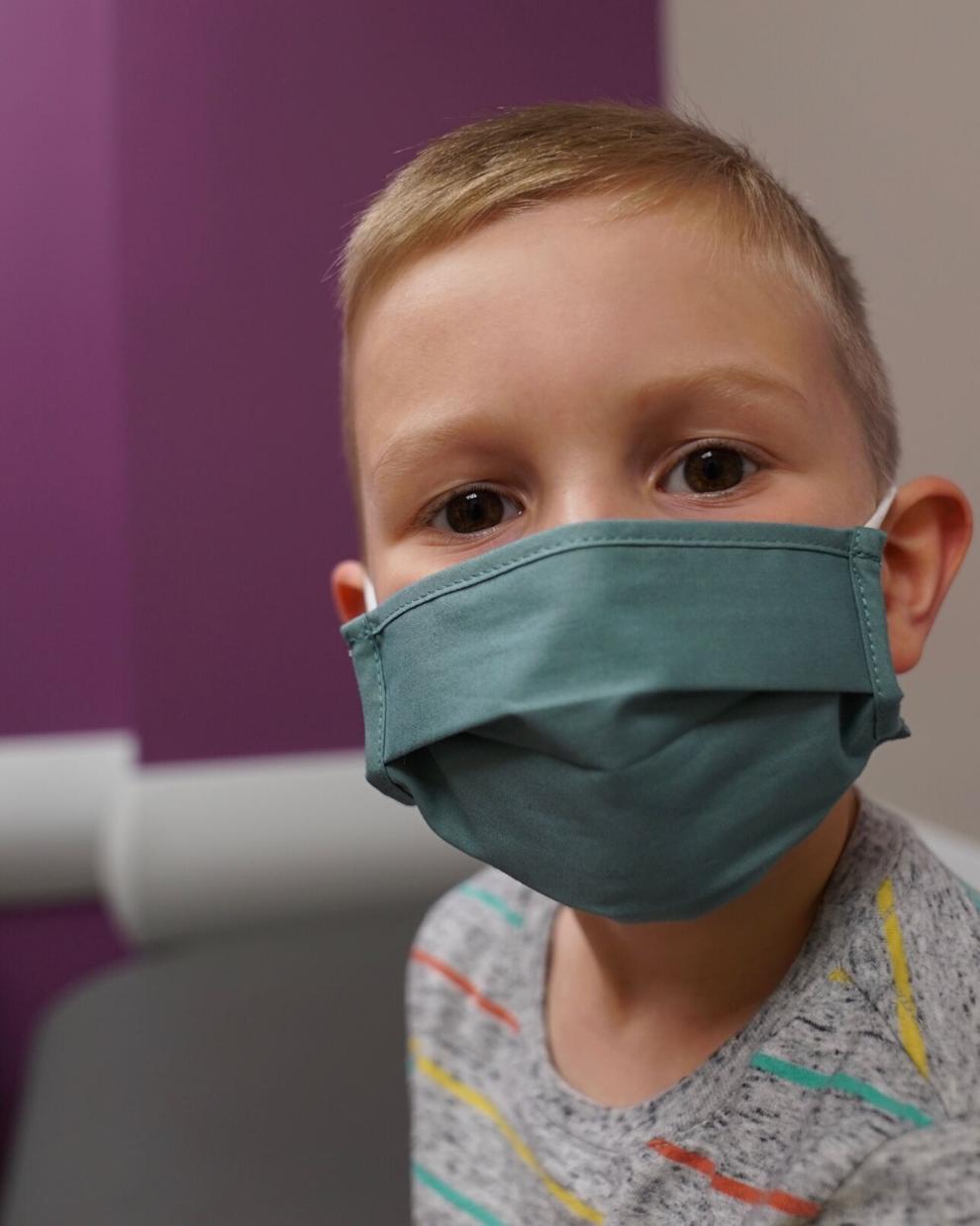 "This is so much more than political…it's personal, with a real impact on human beings and their care providers that's being lost in all the noise."
~ Rob Killmer, Senior Editor, metroMAGAZINE
Incubation
The novel coronavirus (SARS-CoV-2) emerged 7,000 miles away from Omaha in Wuhan, China, in late 2019 and reached us a few months later. At that time, neither the virus nor the respiratory disease it caused, COVID-19, were well understood.
"I think the biggest challenge, early on, was the unknown," said Christopher Maloney, MD, PhD, Executive Vice President, Chief Clinical Officer & Physician-in-Chief at Children's Hospital & Medical Center (Children's). "Every day, things changed."
"Healthcare providers plan for public health emergencies, outbreaks and even pandemics. With this new coronavirus, our biggest challenge was learning daily how best to manage patient care while keeping our caregivers and communities safe," said CHI Health CEO Cliff Robertson, MD. "Much of our anxiety in the early months came from not knowing what treatments were actually beneficial for patients infected with COVID-19."
"It's evolved over time, obviously," said Steve Goeser, President and CEO, Methodist Health System. "If you talk with people around the country, we've all have had the same issues, universally. Early on it was concerns over supply chain issues related to PPE or personal protective equipment, making sure we had enough, a steady supply chain; that's been fraught with all kinds of challenges."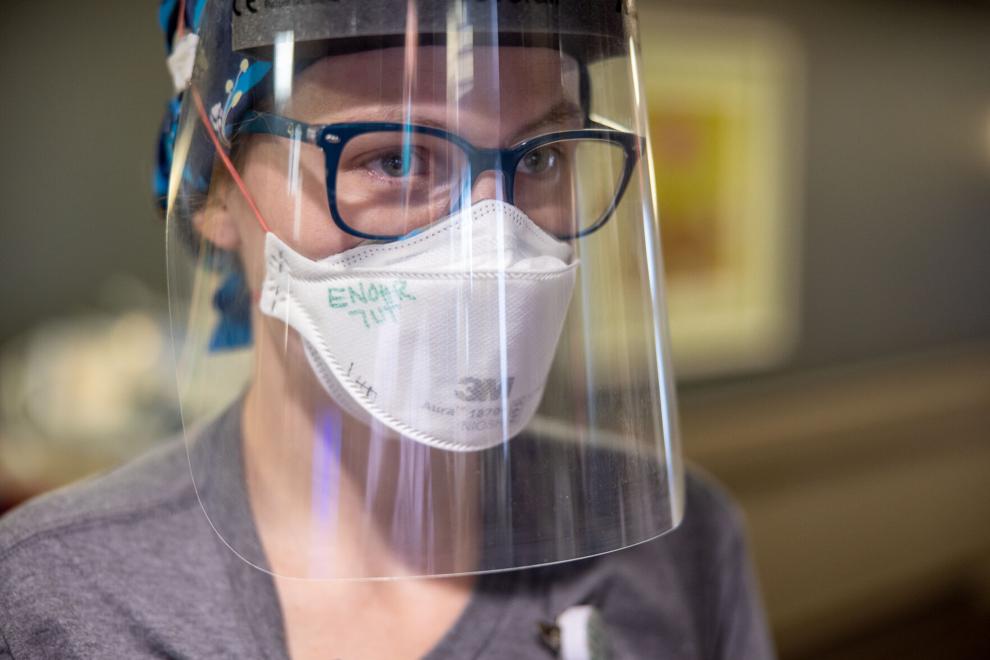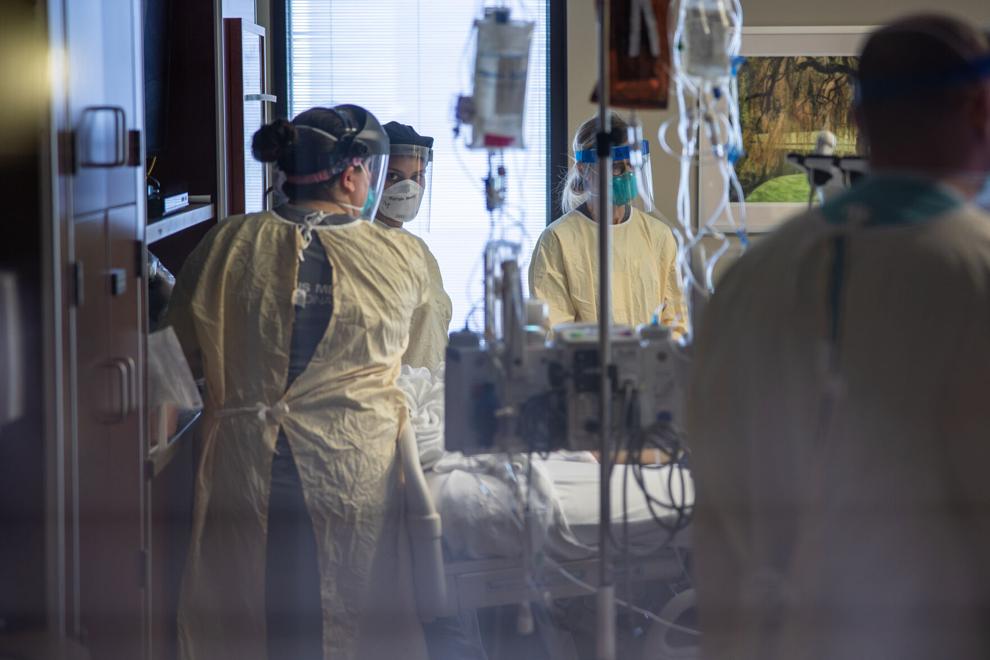 "When we started in January-February of 2020 we were dealing with the initial evacuees from Wuhan and the individuals who came from the Diamond Princess (cruise ship)," Nebraska Medicine CEO Dr. James Linder said. "At that time, we really did not understand the virus at all but luckily Nebraska Medicine had a pandemic plan in place and a federal quarantine center that we could use to take care of those patients, and so we put together the resources to work through that. We were very satisfied when that ended, but I don't think anyone in the country appreciated what lay ahead in terms of the number of patients who would require care in healthcare systems."
"We partner with so many referring partners to help them manage their capacity and the transfer of patients who need lengthy and complex rehabilitation, and from the beginning of the pandemic we had an evolution of what we had to do to be a good partner," said Madonna Rehabilitation Hospitals President and CEO Dr. Paul Dongilli.
Boys Town President Father Steven Boes said that although Boys Town National Research Hospital never expected to provide acute care for COVID-19 patients, "The first priority was to keep everybody healthy—not just our employees, but our kids, the patients and families we serve."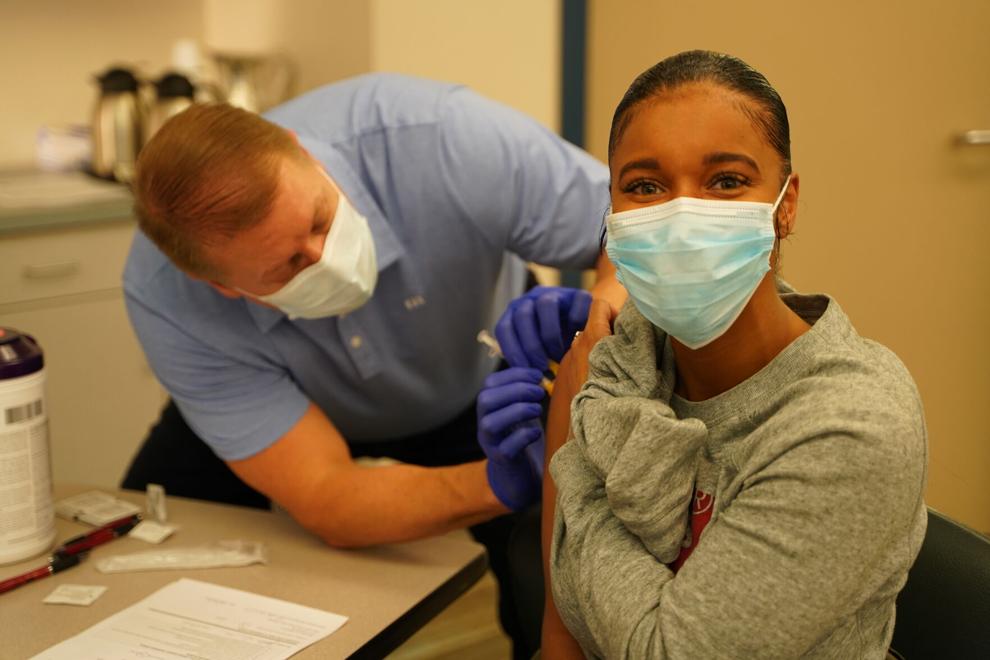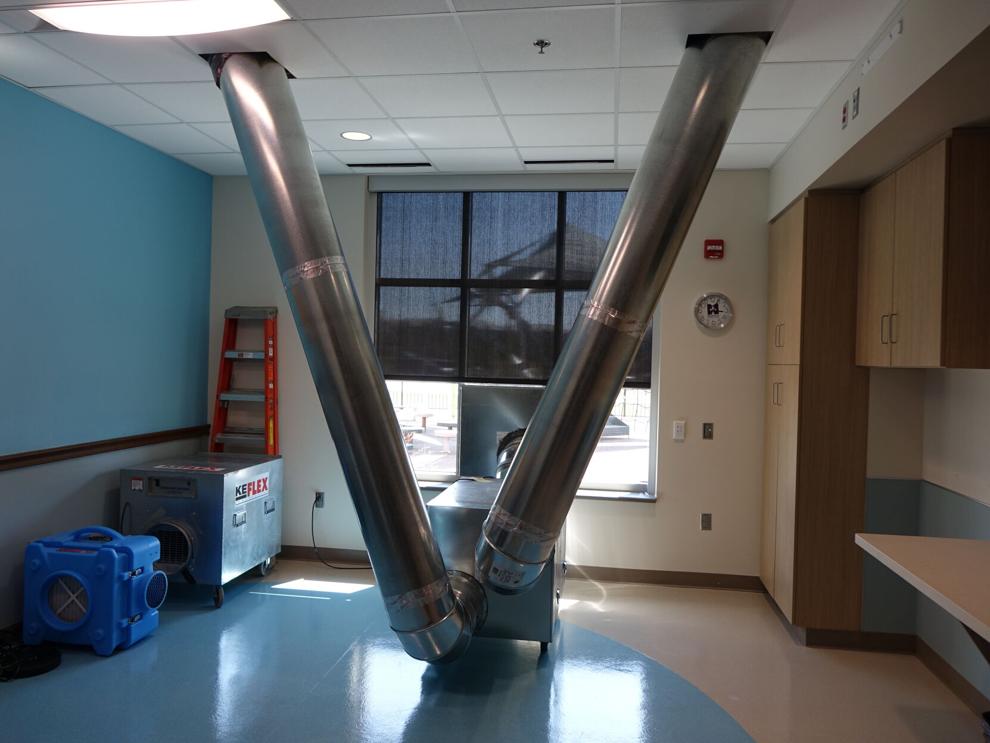 Contact
Boes' team at Boys Town was like every medical facility's in the area in their obligation to be cognizant of practices to keep pathogens at bay and everyone in their facilities safe. Social distancing was quickly adopted, but PPE shortages and limited testing resources to identify virus-positive patients and employees were among the most urgent concerns in the earliest weeks of the crisis.
"Preventing spread of the virus meant changing the way we deliver care drastically, from curbside COVID-19 testing to virtual office visits. We also needed to keep our staff healthy so they could continue providing care," Robertson said.
"If you look at March when a pandemic was declared, the first challenge was a shortage of supplies," Linder said. Nebraska Medicine had to be innovative, he added, and devised a means of safely sanitizing masks and other equipment usually used once so it could be used multiple times. "Our protocol was adopted by the CDC (U.S. Centers for Disease Control)."
With surgeries suspended, Boys Town Hospital found itself in the fortunate position of having more PPE than it needed, Boes said.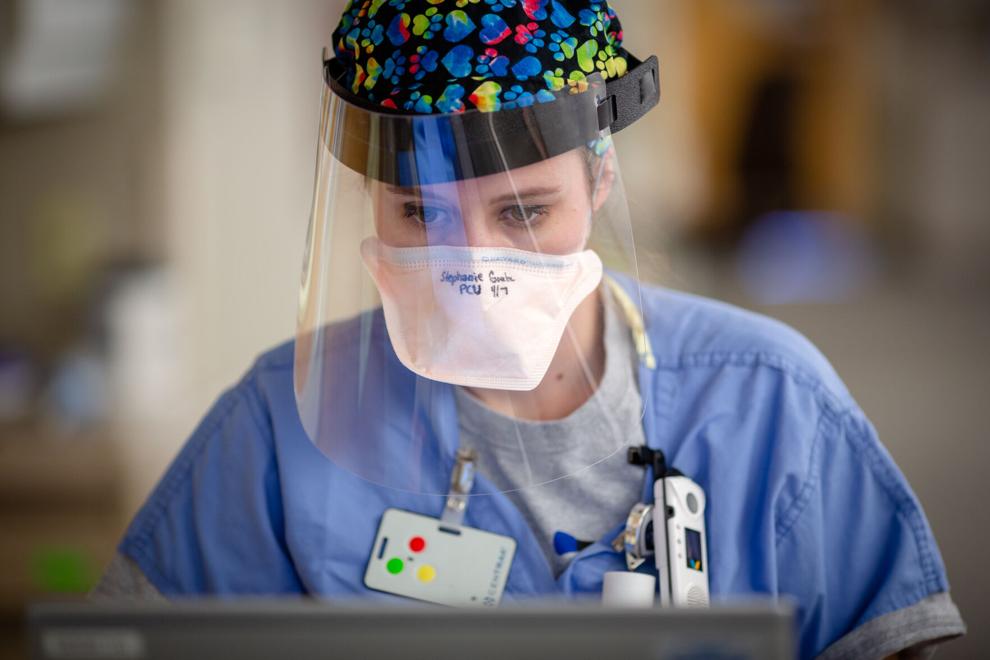 "We'd been part of a group of people who'd been storing it around town; it was part of our emergency plan," he explained. And the hospital was able—and more important, willing—to be generous. "All the hospitals shared PPE, if they had it, and it helped that some of the hospitals had significant emergency supplies."
Other hospital groups shared, too. Local testing capacity was also limited in the first months of the pandemic, and CHI Health's and Nebraska Medicine's labs were able to take on some of the work.
Another characteristic of the early days of pandemic was the anxiety of watching and waiting. Shifting information from official sources, along with alarming reports from more heavily affected cities, kept local healthcare teams on edge from the beginning.
"The guidelines kept changing: masks/no masks, testing supplies, when you test. It was difficult to send a clear message to our employees when information from CDC and the World Health Organization seemed to be
changed daily, if not sometimes twice a day," Goeser said. "The concerns we saw with New York City and the toll it was taking on health workers was hard to watch. The ventilator shortage was really a tough thing to watch."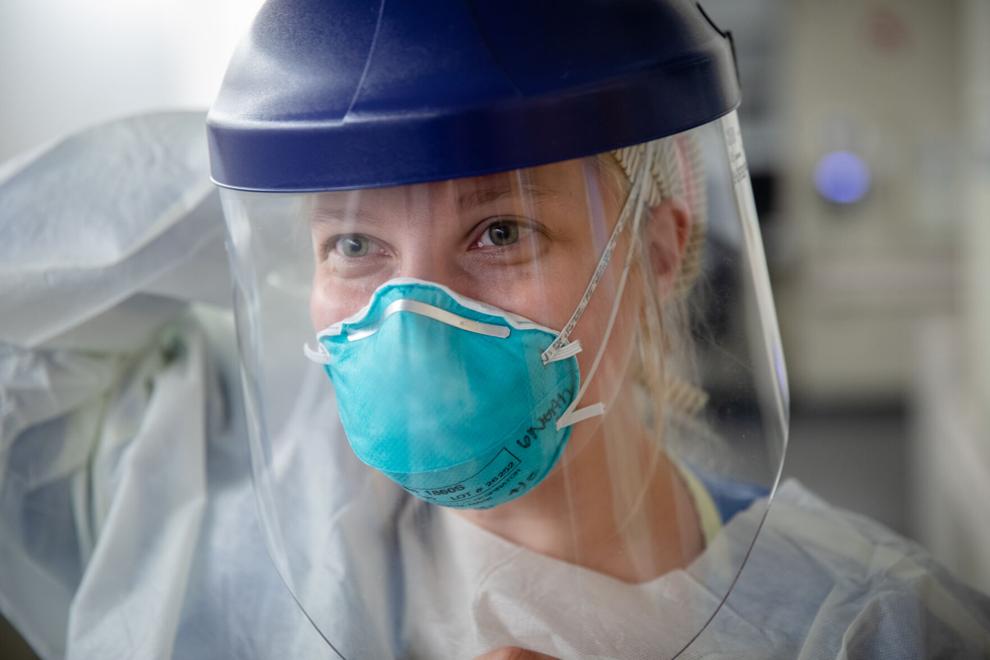 He added, "There was not much going on here early on, we were kind of constantly preparing and then…it happened. In early March we saw our first case and we started seeing inpatients probably in April. We thought we saw a spike in May, but little did we know what October and November would bring us."
Robertson said, "A key operational challenge has been increasing our capacity quickly as cases spiked last spring and surged this winter. There was a great deal of collaboration—often on (online video communication platform) Zoom—as we coordinated staff and supply deployment across our 14 hospitals."
Treatment
Children's staff have unique concerns related to their young patient demographic. Although most children experience mild symptoms with a COVID-19 infection, Children's pediatric specialists have cared for patients with multisystem inflammatory syndrome in children (MIS-C), a rare but serious condition in some children who have COVID-19.
"These children are very sick," Maloney said, adding that some need extracorporeal membrane oxygenation (ECMO), a form of advanced life support, available to Nebraska children only at Children's. The Children's team had an additional concern: if trained ECMO staff became ill from COVID-19, availability of the treatment could be compromised for children in the region.
Taking a community-first approach, area hospital groups worked together to manage COVID-19 patients.
"We saw our role shifting over the course of the year to meet the needs of our community and to be a good partner to our referring hospitals. At first the hospitals transferred patients to us who were absent of COVID in order to free up beds they needed to manage the pandemic," Dongilli said. "The second wave was post-COVID patients who needed time to recover; they needed the specialized services we provided to overcome the functional impairments and the medical complications as a result of COVID and return back to independence."
Some patients tested positive for COVID-19 following their admission to Madonna, he added.
"We were able to keep those patients here. We had negative-pressure rooms and we had the drugs and biologicals needed to treat them. If we could manage them here and prevent a readmission to an acute-care hospital, that was our goal," he said.
Children's was prepared to take in adult patients up to age 27, in addition to children, for COVID-19 care during surges, Maloney said. The organization's team also expanded a symptoms-checker app for school districts. "It's about the community pulling together and helping each other," he said.
CHI Health shared a system to manage patient load so no individual hospital system was overrun.
"The three health systems in town really came together and have worked well together. We realize we are all in this together and that we needed to coordinate efforts," Goeser said. "There are no competitors during a pandemic, that's for sure."
"There has been enormous collaboration and cooperation between the different regional health districts in Nebraska," Linder said. "We have all worked together to try and make sure the right protocols were in place to take care of patients, that supplies were available, and that all knowledge was shared."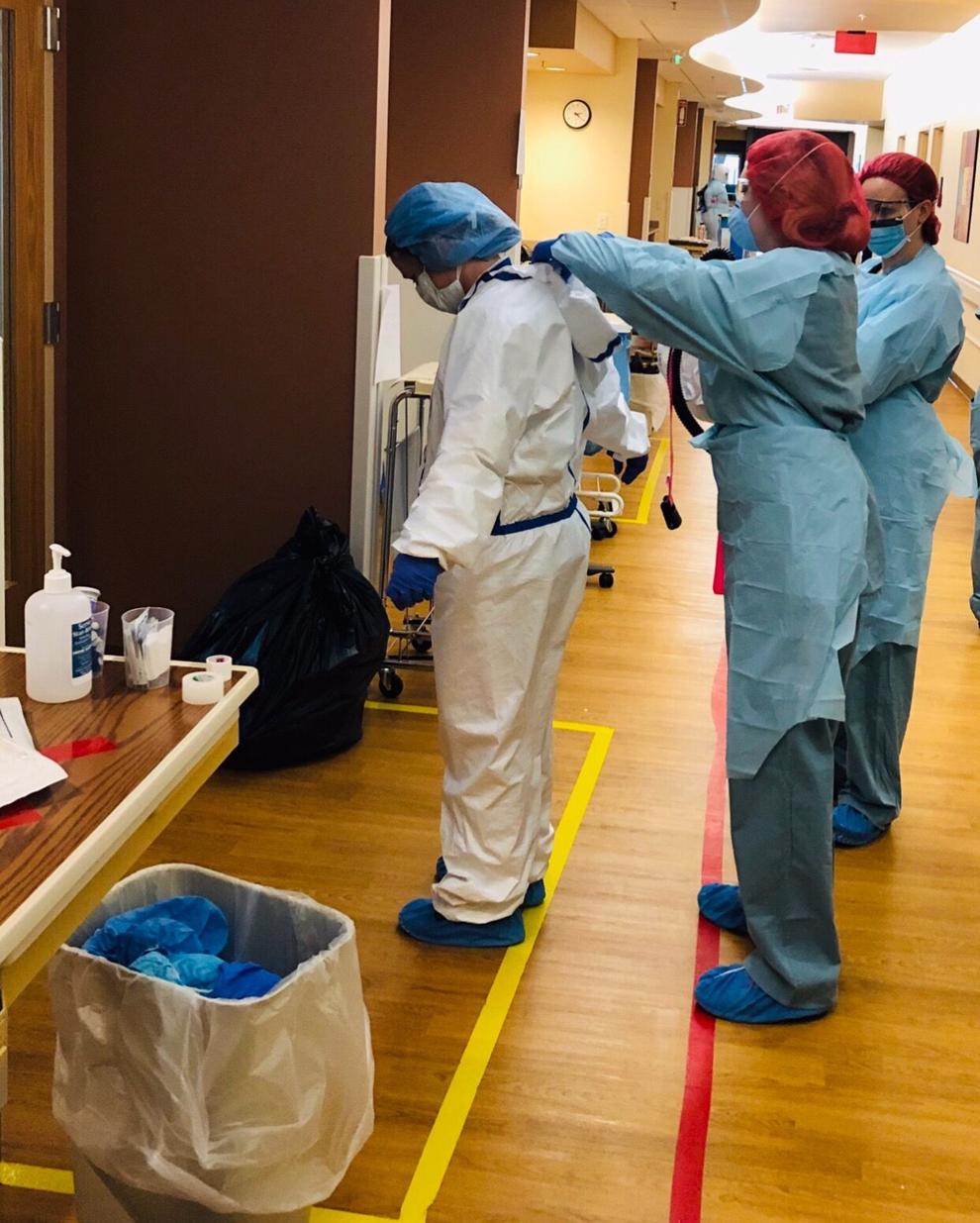 Response
Each hospital also had to make internal adjustments to persevere as the pandemic persisted.
"As the pandemic stretched into winter, we had to find ways to provide much-needed respite to staff who'd been on the front lines since day one," Robertson said. "We have persevered because we have an incredibly gifted team of caregivers that have come to work every day with the commitment to do what it takes to continue serving their community. Hundreds of individuals—some who provide patient care and others who support the delivery of care—have demonstrated their commitment to their professional calling. They have succeeded because they are, quite frankly, the best professionals and best people that I have ever known."
"It's really shown the agility and the resilience of our teams," Maloney said. "They now just duck and weave; they can do this. They can move through a day. They know that something's going to hit them and that they'll have to react to it, but they also trust that we're going to get the information to them and support them through whatever the challenge could be…They've persevered because they leaned in and we've learned that we can trust each other and that we have to. We have to be there for each other. We have each other's backs."
Outside support also has been uplifting for CHI Health staff, Robertson said.
"The lunches, the chalk art, the 'hero' signs in their front yards have all provided that little extra boost that kept them going. The recognition from elected officials and even the news media all helped the front-line professionals know they were appreciated and respected," he said. "Those simple actions mean a lot to folks who have committed their lives to caring for others."
Both Boes and Linder also praised ongoing support for research that continued at their respective institutions.
"The community support here in Omaha has been enormous," Linder said. "They have stepped forward."
One major healthcare need emerged due to the collective stress of the pandemic outside of the virus itself, Boes said.
"The increased need in behavioral health was overwhelming," he said. "Our hotline calls saw a 30 percent increase."
Because counselors were working from home, the organization was able to staff the Boys Town National Hotline with more flexibility than if counselors had to drive to a central location, Boes added. "We met that 30 percent and kept our cost about the same."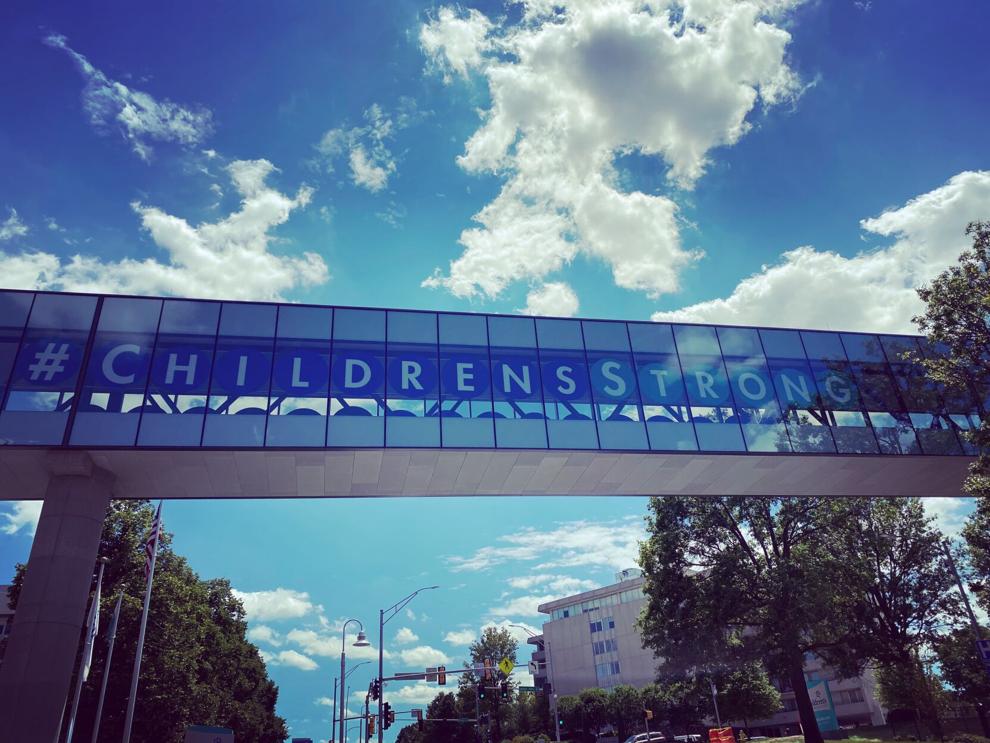 Telehealth services were broadened, but new safety guidelines made it challenging for Boys Town to provide in-person psychiatric care for teenagers in crisis. "We did the best we could, but you can't rush that process," Boes said.
"While our focus was on COVID-19, we couldn't take our attention away from other serious conditions that afflict our community. The ability to continue providing non-coronavirus care remained a priority for us as we know how essential health care is to the communities we serve," Robertson said. "One of the biggest—yet often forgotten—challenges we faced was the need for ongoing mental health care. This need is one we are continuing to track closely as we continue to find ways to improve our delivery of mental health services and support. As the pandemic peaked nationally in April and May, calls to our 402-717-HOPE line increased by 35 percent and 83 percent of our behavior health visits were delivered virtually."
Hospitals also had to respond to the same health emergencies they saw before the pandemic.
"We still delivered care to patients who had other illnesses. That has not gone away. People still have strokes, motor vehicle accidents, heart attacks, cancer treatment…it's all still there," Linder said.
Containment
Linder said his organization was poised to respond to pandemic conditions, but still faced a few surprises once it happened.
"Nebraska Medicine and UNMC are in a truly unique situation because we've been thinking about pandemics for well over 10 years old and culturally we're aligned with dealing with infectious disease, and our people take pride in being able to respond and pivot to those challenges," he said.
"If you look out a year from now, what is going to be the new normal? Who knows?"

~ Christopher Maloney, MD, Children's Hospital & Medical Center

"I don't think anyone in the country appreciated what lay ahead in terms of the number of patients who would require care in healthcare systems."

~ Dr. James Linder, Nebraska Medicine
However, response to COVID-19 involved a lot of problem-solving and teamwork even beyond the direct patient care staff. Facility engineers changed ductwork and airflow to transform additional areas of the hospital buildings into negative-pressure rooms, for instance, and purchasing and procurement personnel explored "every nook and cranny" for PPE sources. Medical staff were flexible in their assignments and in some areas took on additional patients. Various employees served as "PPE extenders" to ensure medical staff was properly protected, and medical students came to the hospital in the evenings to help with blood draws.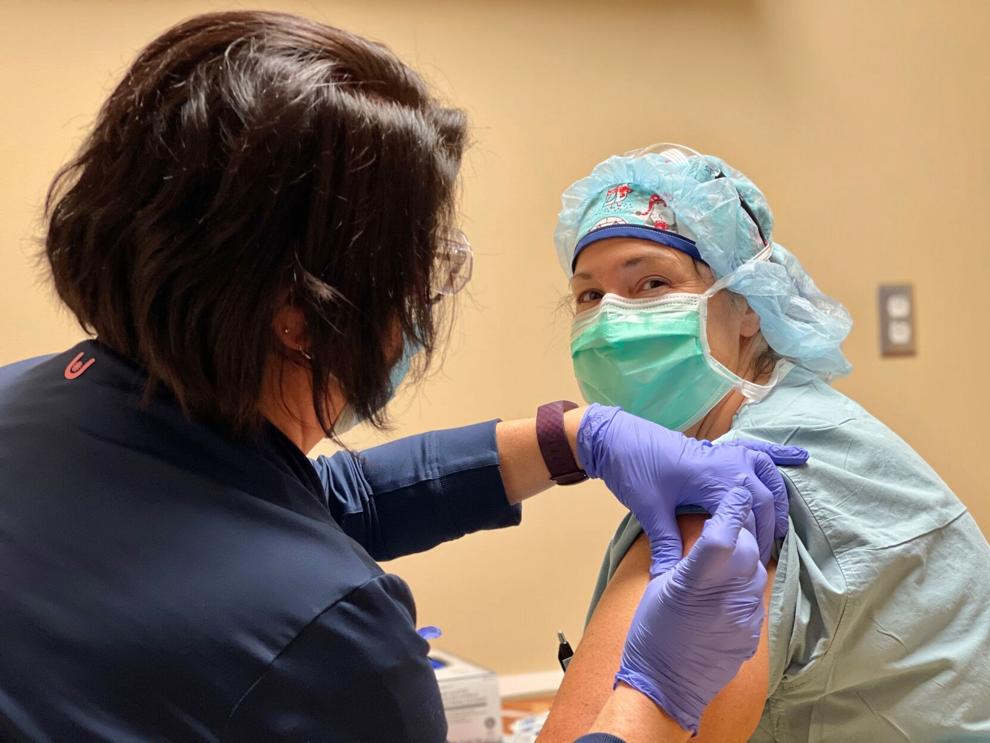 "The teamwork has been amazing," Linder said. "There is no way we could have been successful without it."
A crisis command center to manage supplies, communications and labor was organized at Methodist, Goeser said, and physical changes were quickly executed.
"This allowed us to funnel questions and answers through the whole system to a centralized area so that we could get out the word as we were changing and implementing change so that all four of our hospitals and our 30-plus clinics could get the right information at the right time," Goeser said. "And I am amazed at how quickly we pivoted and started setting up plexiglass shields to make encounters with our registration staff safer, and implementing negative airflow not just in a few rooms but whole floors; we retrofitted areas of each of our hospitals to accommodate that."
Madonna also created negative-pressure rooms to house COVID-19 patients at their facilities in both Omaha and Lincoln, Dongilli said. The team also found ways to manage challenges for other patients and their families after distancing measures were put in place, including using virtual channels to stay connected to family members and also train them in post-release home care.
"I can't say enough about the flexibility and specialty training of the staff to meet the needs of these patients," he said.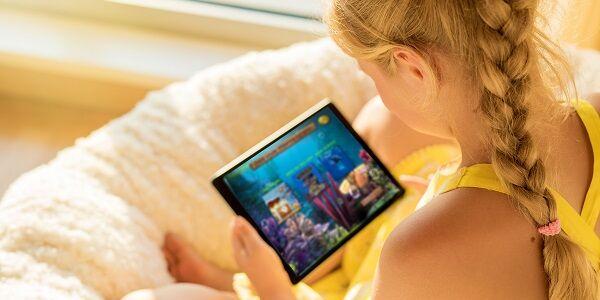 Recovery
There have been bright spots, including the recognition of better, safer or more efficient practices. The expansion of telehealth and virtual care, which is expected to be accepted more broadly by insurers going forward, was strongly called out as a positive by everyone interviewed. Maloney said Children's has seen far fewer cases of flu and other respiratory virus among children this fall and winter due to nonpharmaceutical interventions like mask-wearing in place to curb the spread of COVID-19. Goeser said some facility practices like plexiglass separators for face-to-face activity like registration may become permanent. And Linder said he foresees medical facilities stockpiling PPE and other supplies for potential future crises.
"One of the good things coming from this is hopefully people will reaffirm their belief in science. Ten or 20 years ago we wouldn't have the ability to (quickly) create vaccines like we do now," he added. "Another benefit is a realization of the importance of public health nationwide."
Dongilli said he thinks the design of hospital spaces is taking a leap forward because of lessons learned during the pandemic, and a Madonna expansion project in Lincoln is already benefiting.
"We're taking a look at the physical environment and making sure it supports infection prevention and safety," he said. "It really turned out to be great timing in terms of our project; we've been able to take advantage of being in the design phase in order to integrate all of these changes into the design before we actually began construction."
It's not over yet.
"If you look out a year from now, what is going to be the new normal? Who knows? There may be another virus raising its ugly head or another natural disaster," Maloney said. "But at that point the majority of the country will be vaccinated and we will have herd immunity, and COVID is going to be behind us. It will be a two-year journey."
The long-term effects of COVID-19 are unknown. There is speculation in the medical community that the virus could cause problems years from now even in individuals with relatively mild cases, much like chicken pox can give rise to shingles later or a polio infection from decades past has resulted in post-polio syndrome for some. Recovery for some COVID-19 patients is already proving to be arduous.
"What we're seeing for some of these folks is that it's a lengthy and complicated recovery process. We have patients who have been here two months and still require comprehensive outpatient therapy. This is not going to be a short-term thing," Dongilli said. "So many of these post-COVID patients who are recovering need rehabilitation, and we are happy and grateful to be available as a resource for them, like we are for others in the community, to help them regain independence."
Linder said he fears people will let their guard down prematurely now that a vaccine is available.
"We really have to behave as if we're in a pandemic, in my mind, until probably June 30. Then we can look around and see where things are at in terms of how many people have been vaccinated and how effective that's been in lowering the rate of virus-positive individuals in the community," he said.
But the end is finally in sight.
"I am very hopeful that by the end of February our entire organization will be vaccinated," Maloney said.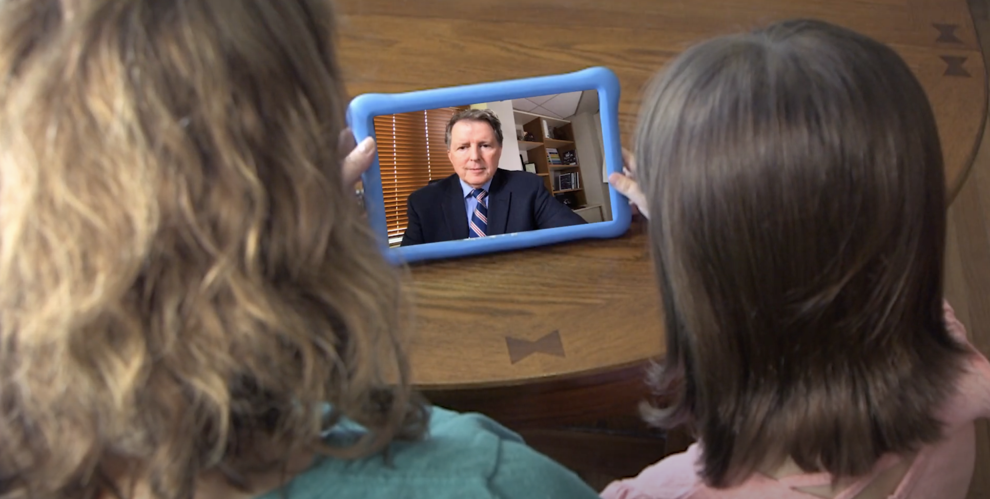 "We've come a long way in a short period of time. There's a lot of hope. First of all, the vaccine is so effective. We will see how the rollout goes but it's clearly what we need to get on the other side of this. I think that the treatments we have found over time have changed the course of illness. We're seeing more people recover from it, and not need ventilators. It's still very devastating to the older population and people with comorbidities, so it's important to get that into the right hands and to the right people," Goeser said. "It's my hope and my belief that by June we should have a significant amount of the population vaccinated and then we'll see if this is an annual thing we'll have to stay on top of or if the antibodies will last longer."
"I think the future holds great things for health care in this country. Not only have we experienced the medical miracles that only seem possible in this country, we have also seen healthcare providers working together in ways that unfortunately have been rare in the past…This short-term collaboration amongst health systems will—and should—continue into the future," Robertson said. "The pandemic has also united us in purpose and that will continue. For now, we are focused on caring for our communities and continuing to urge caution so we can prevent as many cases as possible while the vaccinations reach our communities."
As hard as it is to struggle through a crisis, trying times can reveal an organization's biggest strengths.
Linder said he has "enormous gratitude" for Nebraska Medicine's healthcare providers. "It's really been an honor to work with them."
"I'm really proud of the way our employees have stepped up and supported one another," Goeser said, also praising the innovation Methodist team members have shown in finding ways to keep families connected to their loved ones. "Those are things that people don't hear about. The staff go above and beyond to do the caring part of their job."
"Our staff here—and I speak on behalf of all of our staff—we've been so grateful for acute-care hospital partners who've had to deal on the front lines of the pandemic," Dongilli said. "We're grateful we've been able to work collaboratively with them to manage the needs of our community."
"I want to say a big 'thank you' to our staff that are hanging in there with us," Maloney said. "They were agile, they were resilient, they were 'Children's Strong.'"
"Everybody did a little extra in direct care from the top down," Boes said. "We're the Boys Town Cowboys, so everybody 'cowboyed up.'"
"If crisis reveals character, this pandemic showed our organization's unwavering dedication to providing our community—especially those who are most underserved—with the highest quality services," Robertson said. "Every day we were seeing the power of human interactions in healing, and we will continue to honor the dignity of those we serve in all we do."
"We realize we are all in this together and that we needed to coordinate efforts."

~ Steve Goeser, Methodist Health System