Game Changers, presented by

"Any aspect of a publishing business and any task that needed to be done, i've done it."

~ ANDEE HOIG
"WHAT ELSE IS POSSIBLE?"
It's a question that has served as both a motivator and a theme of sorts for Andrea "ANDEE" Hoig since she began her journey as an entrepreneur over a quarter-century ago. It hasn't been an easy path—she's faced setbacks as a small-business owner like the 2008-2009 recession, a 2010 fire that decimated her office space, and the recent pandemic—but she's also seen many triumphs including expanding beyond print publications into online, television and podcasting channels.
"I am always looking for 'What else is possible?' What else is possible with what we're doing, how we're doing it, who we're doing it with? The processes and procedures, can we do it a different way? Can we do it virtually?" she said. "You can't stay stuck in what has been and what you have done and how you did things. You have to keep looking at things differently, and that also invites opportunities to actually create new things."
Hoig has certainly created new things. In 2006, she transitioned Metro Monthly into metroMAGAZINE and formed ALH Publications, Inc. That same year she started The BIG Event, an annual celebration recognizing local charity events and their volunteers, supporters and sponsors. After turning 50 in 2016, Hoig celebrated the milestone by participating in 50 5K walk/run events the next year and launched My 5K Journey on social media. In 2018, the first episode of metroTV hosted by Hoig aired on the City of Omaha's new community television station, KPAO. In 2021, Hoig's global podcast, Contribution Rocks, debuted. She also purchased her late father's weekly newspaper, the Midlands Business Journal, and introduced a contemporary redesign for the 46-year-old paper in October of this year.
The purchase of MBJ continues her father's legacy, but it also brings Hoig back to her beginnings, in a sense. As a teen, she worked for her father's publication in whatever capacity was needed.
"I've done everything from doing layout back in the day when we were waxing pieces of paper and putting them on layout sheets, making our own black-and-white prints, selling advertising, invoicing, cleaning the office. Any aspect of a publishing business and any task that needed to be done, I've done it," she said.
Connecting
As a multimedia publisher, Hoig still—as she puts it—wears a lot of hats. In addition to managing the business side of things, she determines and creates content. The most enjoyable aspects of her work, Hoig said, are developing relationships and cultivating special projects.
"It's relationship-building and connecting to the community and nonprofits and helping them get their message out to the community," she said. "I love doing that."
Although Hoig's work supports hundreds of nonprofits, some touch her more closely including Nebraska Children's Home Society (she is a birth mother) and several that serve animals like Nebraska Humane Society, Midlands Humane Society, Nebraska Wildlife Rehab, Inc., and Omaha Zoo Foundation.
Hoig clearly loves animals. She has three adopted cats: Sophie, Raj and Sunny, and fond memories of several others. Her first, Murphy, reached an unusually advanced age of 20 and was a source of support during some of Hoig's most tumultuous years. Her beloved Benny, rescued as a kitten after being tossed from a car, passed away prematurely when he was just six years old. Hoig was devastated, but a little Sunshine soon came into her life. The kitten known as Sunny bears an uncanny resemblance to Benny and shares a coat of the same unusual color. Like her three-legged housemate Sophie, Sunny has special needs. She was born with underdeveloped eyes, a condition that caused blindness and necessitated surgical removal of her eyes. However, Sunny's disposition fits her name, and she enjoys a happy life of ample playtime and exquisite care under Hoig's watch.
"My cats have been a huge part of my life for so many years, the ones who are here, the ones who have passed," she said. "They're here for me and they are each unique little personalities."
In 2018, Hoig introduced metroTV. Each episode of the weekly 30-minute talk show features guests who represent the community, enhancing and expanding the coverage in metroMAGAZINE and its sister publications The Giving Guide and Event Book and 101 Things to Love about the metro™. metroTV will reach show number 170 in January.
A different direction
2019 was a tough year. Hoig's father passed away in January followed by her mother in May.
"I was so close to them," she said. "It was hard. But I was with both of them when they took their last breath. That I will always treasure; not a lot of people are able to do that."
There were high points in 2019, though, like duking it out in the ring in a charity event for Terence Crawford's nonprofit B&B Boxing Academy. It's just one of Hoig's adventures benefitting nonprofits over the years, including rappelling down the Woodman Tower for Boy Scouts Mid-America Council, running a race in high heels for the Omaha Junior League, plunging into an icy lake in the dead of winter for Special Olympics, and competing in Dancing with the Omaha Stars for the Sunshine Kids.
In early 2020, Hoig was ready to get back into 5Ks and had already scheduled several races. She was also looking forward to covering a robust schedule of spring nonprofit events. Then the COVID-19 pandemic hit.
"You don't retreat or take a nap in the face of obstacles," Hoig said. "You go in a different direction."
The publishing world saw many casualties, but metroMAGAZINE endured, shifting its focus to nonprofits' needs and how people could help.
"I decided to look at what could create more and greater impact. I kept going in that direction," she said. "That's still where I am right now. What's happening in the world is what's happening in the world…It's not about not looking at it, but you don't have to be it. You don't have to be the energy of despair and hopelessness and suffering…the fact that you can be something greater and you see something beautiful and know there's something more than what's going on in the world—that's impactful to people."
Hoig estimates that ALH Publications has featured thousands of photos and reported on millions—maybe even billions—of dollars raised for local nonprofits. But the company is not done growing, and neither is Hoig's spirit.
"You just have to ask, 'What else is possible?' Because if you don't ask that question, a lot of times things aren't going to present themselves. Something that you never thought of is going to show up. And it does show up," she said. "I look at what is going to create the most impact in the community, what is going to also create joy for me, and what going to create 'greater' for my business. It's all a win-win situation all the way around."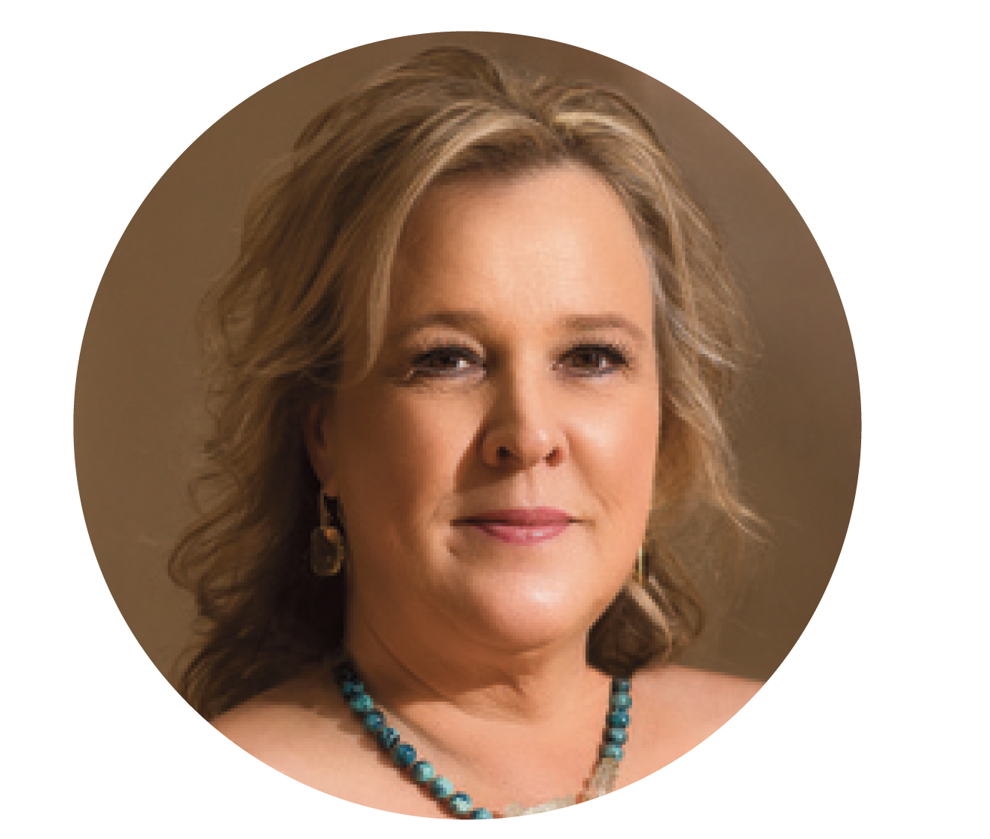 "You can't stay stuck in what has been and what you have done and how you did things. You have to keep looking at things differently, and that also invites opportunities to actually create new things."

~ ANDEE HOIG

 

 
---
This special feature is sponsored by planitinc.
planitinc. is dedicated to honoring women whose influence not only impacts the boardroom but the community. 

Welcome to planitinc.
• one of the largest and most prestigious meeting planning firms in the midwest
• omaha magazine b2b winners since 2008
• national, regional and local meetings and events
• nationally recognized as a leader in the meetings & event industry
• supporting our community through our nonprofit work and the boards/organizations we are members of
planitinc.
• has been providing event and meeting management solutions for over twenty years.
• we are a client-centric firm that provides unmatched service and professionalism.
• while proudly located in the Midwest, our crazy-talented event team works from NEW YORK to LA and everywhere in between.