Local Nonprofits Keep Filling In Our Empty Spaces
As we enter the autumn months, the COVID-19 pandemic has persisted for more than half a year. Our local nonprofits continue to persist as well, staying connected to the community and providing services and enriching lives through new channels despite increased demands on staff and resources.
The third segment of this four-part series features a variety of nonprofits that foster the arts, nurture community development and even provide care to wildlife. In a time where volunteer activity is limited and most fundraising events are virtual affairs instead of in-person gatherings, all have expressed that their greatest need is direct financial support from the community. However, there are many ways to help. Each organization's website provides information on monetary gifts and other contributions: material donations, volunteering on-site or from home, attending fundraising events virtually or in person, promoting advocacy efforts and more.
Visit SpiritofOmaha.com for the most up-to-date information on nonprofit fundraising events and community activities.
Serving our Love for Performing Arts
"We are confident we will rebound. The arts never die."
~ Natasha Partridge-Butler, CEO/Founder/Artistic Director, Pear Tree Performing Arts 

Omaha Performing Arts (O-pa)
Creating a vibrant arts and entertainment experience in Omaha and the region
Omaha Performing Arts (O-pa) presents the best touring Broadway, jazz, dance, popular entertainment, world music, speakers and more at the Orpheum Theater and Holland Performing Arts Center. O-pa also offers a broad range of education and community engagement activities reaching diverse audiences across Nebraska.
Both venues closed in March and more than 400 performances and events were subsequently canceled, President Joan Squires said. A significant funding shortfall made it necessary to downsize staff, and performers are unemployed.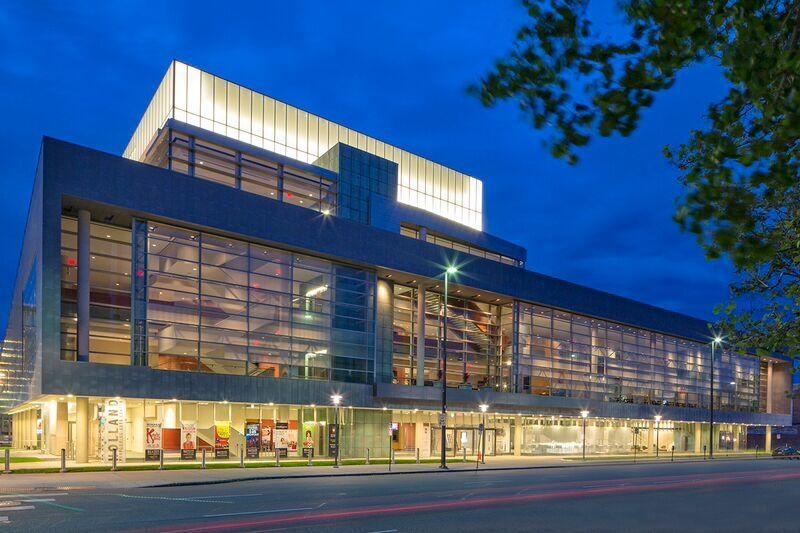 O-pa's online programming through Live on the Stream maintains a connection to audiences and provides work for some musicians. The organization also has offered extensive education programming including a virtual showcase for the Nebraska High School Theater Academy and "Jazz on YOUR Green," a virtual version of the popular free summer concert series.
"As we plan to reopen, the safety of our artists, patrons, staff and volunteers is our first priority," Squires said. "As a 'gathering place,' it will take us time to fully re-open…When we can fully re-open, there will be a lot of performers eager to return. The changes we anticipate will include a much-more 'touchless' experience for patrons, from security scanners to mobile ticketing and cashless payments."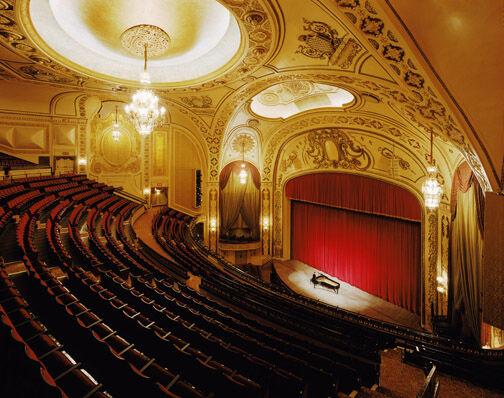 Pear Tree Performing Arts
Culture, confidence, community and creativity
Pear Tree Performing Arts provides free and low-cost dance and dramatic arts classes to youth, but having to halt operations in March has meant missing out on numerous opportunities that students were looking forward to; the organization had to cancel partnerships in schools and art-school programs, CEO/Founder/Artistic Director Natasha Partridge-Butler said.
"That creates an arts void for hundreds of kids. In addition to not being able to offer classes, we lacked the resources and training to begin hosting our classes virtually. We are a team of volunteers, and we all had pressing issues in our families that prevented us from making the transition to virtual," she said. "We try to connect with other organizations to make sure our students and the students in our community are connected to resources and other dance experiences that are happening virtually. Partnerships are key!"
Fundraising efforts and events have been curtailed, and donations are far below where they typically are this time of year, Partridge-Butler added.
"We have to make that up because expenses still add up. Even when we are able to resume to full capacity, will we have the resources to do so?" she said. Nevertheless, "We are confident we will rebound. The arts never die."
American Midwest Ballet
Sharing the joy of dance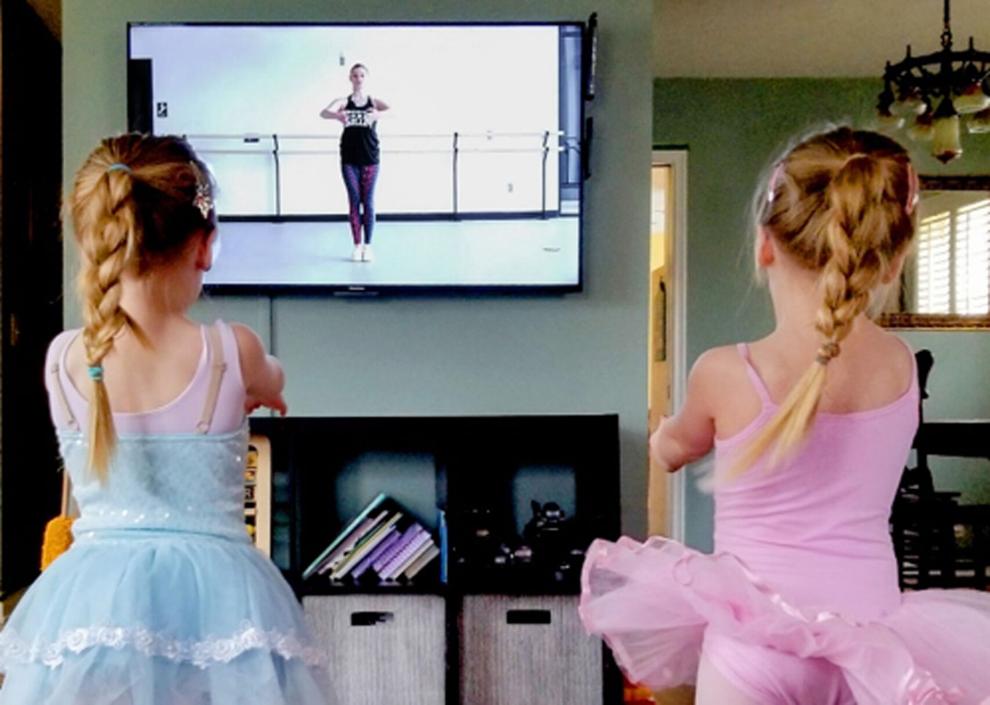 "American Midwest Ballet (AMB) is your resident professional dance company, bringing work beyond words to audiences in Nebraska, Iowa, and beyond. Performing at home and on tour, our mission is to provide cultural enrichment through dance programs of the highest quality: breathtaking performances, inspiring education, and uplifting community engagement," Artistic Director and CEO Erika Overturff, said. "At AMB, we live our commitment that dance is for everyone and inspire over 30,000 people each year through the joy of dance."

This includes special school matinee performances reaching more than 7,500 area students, with free busing and admission to Title I schools. AMB also provides over 1,000 complimentary tickets each year to people in need, and partners with more than 30 local social service agencies and hospital partners. American Midwest Ballet School, the official school of AMB, offers classes for all ages and all skill levels. 

Responding to ongoing public health concerns, American Midwest Ballet [AMB] has canceled live stage productions for the remainder of 2020, Overturff said. "While we had a fantastic season planned, the pandemic has put us in a very difficult position."
AMB School classes will continue virtually and AMB has announced AMB Interactive, a new initiative (visit amballet.org for more details) featuring ongoing digital content.
"Until we can return to the stage—and we will—AMB is devoted to keeping dance alive through digital performances, behind-the-scenes content, and working with schools and community engagement partners to provide dance-based curriculum," Overturff said. "Dance has the power to inspire and connect us, which is needed now more than ever, and all of these offerings will be shared free of charge with our community."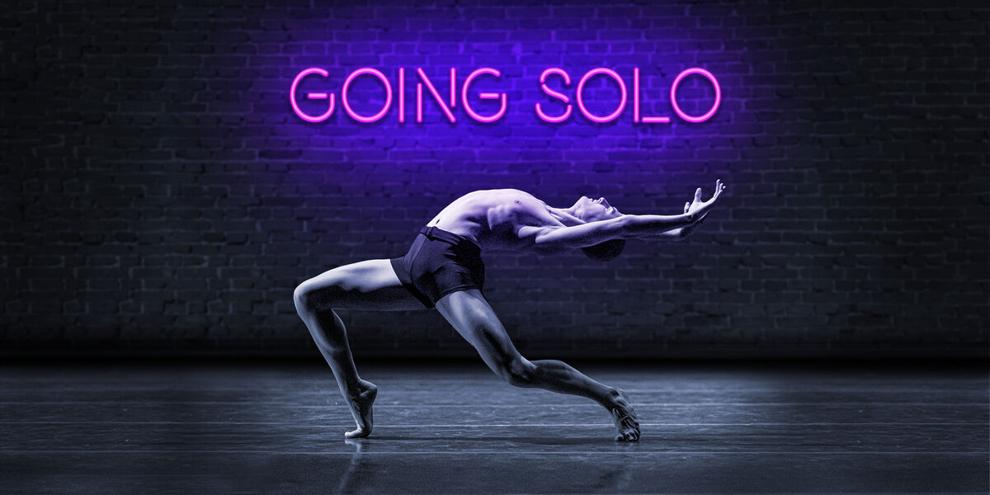 Serving our Communit
ies
"ABIDE is working to revitalize our inner city, one neighborhood at a time."
~ Claire Damon, Development Coordinator, ABIDE
Immigrant Legal Center
Welcoming immigrants into our communities 
Immigrant Legal Center (ILC) is Nebraska's largest nonprofit immigration legal services organization, providing life-changing and life-saving immigration legal services for low-income immigrants who otherwise would be unable to access legal counsel. ILC advocates for every immigrant to have access to quality legal representation in the immigration justice system and is a safe and caring place for immigrants and their families to ask for help.

ILC staff have ensured that clients continue to receive high quality services, Executive Director Erik Omar said, and the organization is offering flexibility so staff is supported as well. "We are allowing staff to make the decision about working from home that is right for their family and circumstances. We plan to reevaluate this at the beginning of 2021, but want our staff to feel empowered to determine the work situation that works for them during this pandemic," he said. "We have begun to open up for in-person meetings with clients and are following strict health and safety protocols to ensure the safety of our clients and staff."
ABIDE
A vision for a new inner-city
"ABIDE is working to revitalize our inner city, one neighborhood at a time," Development Coordinator Claire Damon said. "Since 1989, (founders) Ron and Twany Dotzler have lived in and served the North Omaha community. By focusing on safer neighborhoods, stronger families, and emerging leaders, we are building a community where every person can reach their full God-given potential." 
Food support was not a service ABIDE provided before the pandemic, but over 17 weeks, volunteers and donors helped the organization distribute almost 100,000 meals to the community. When Omaha Public Schools made the decision to host remote classes at the beginning of the new school year, ABIDE pivoted project priorities and created a learning center in less than a month, Damon said. It opened in September and serves 40 students on Mondays, Wednesdays and Fridays. 
ABIDE's team would like to see "people learn (and unlearn) about the vibrant community that is North Omaha; people to come to The Better Together Campus and serve as a mentor or volunteer; and funding to continue and grow our lighthouse presence, learning center, sports programs, and food distribution services," Damon said. 
You Go Girl Omaha
Encouraging, empowering and inspiring girls and women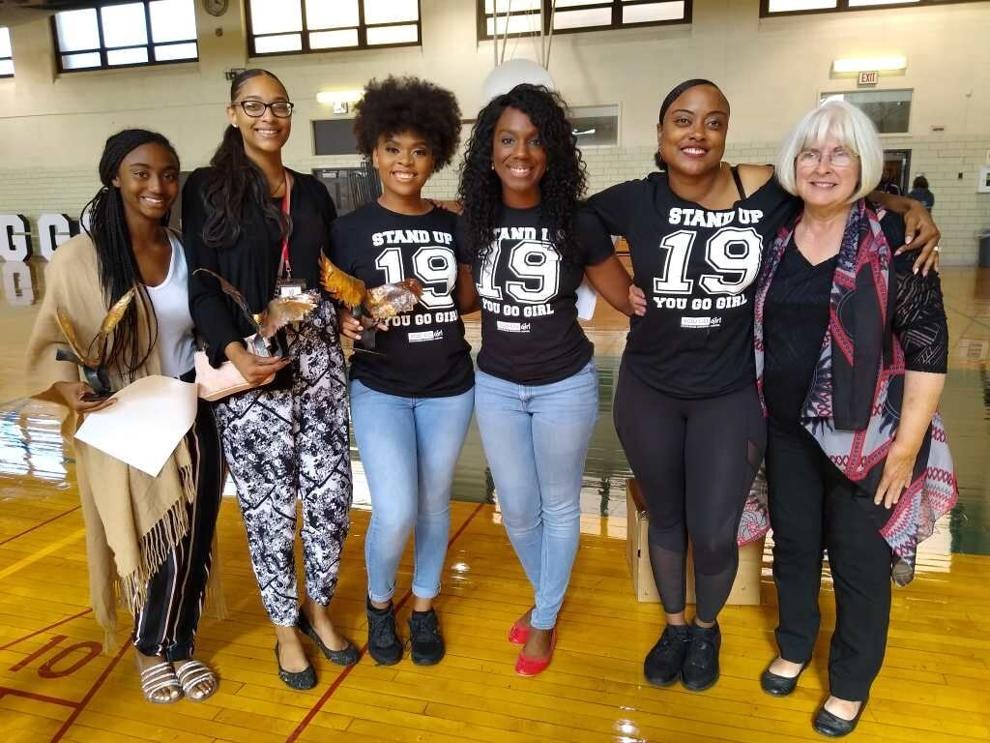 You Go Girl President and Founder Rachel Fox describes You Go Girl as an organization "committed to encouraging, empowering and inspiring girls and women everywhere."
"We're ending the cycle of self-doubt and low self-esteem by creating unique experiences that amplify our founding pillars of self-love, self-awareness, wellness, education, and leadership," she said. "Some of these experiences include our annual You Go Girl Summit featuring community and business leaders, free code classes in partnership with Metropolitan Community College and (tech company) Flywheel, and free financial literacy workshops in partnership with Financial Beginnings Nebraska." 

The pandemic prompted a conversion of programming to online platforms, and You Go Girl is also allocating more resources to mental health and wellness. 

"We know that depression and anxiety are on the rise during these times," Fox said. "We know folks are asking for more of these resources than ever before."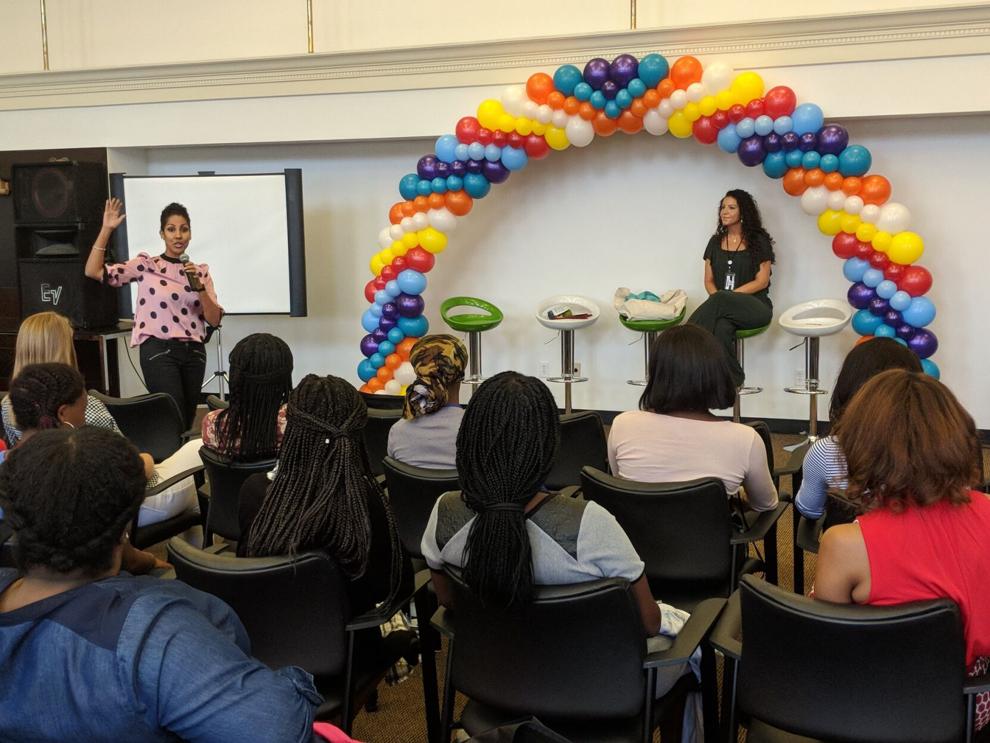 By getting creative with volunteer and partner opportunities, the organization added more ways for people to get involved and make a difference. "We are committed to the girls and women we serve," Fox said. "And we will continue to learn, grow and adapt to meet their changing needs."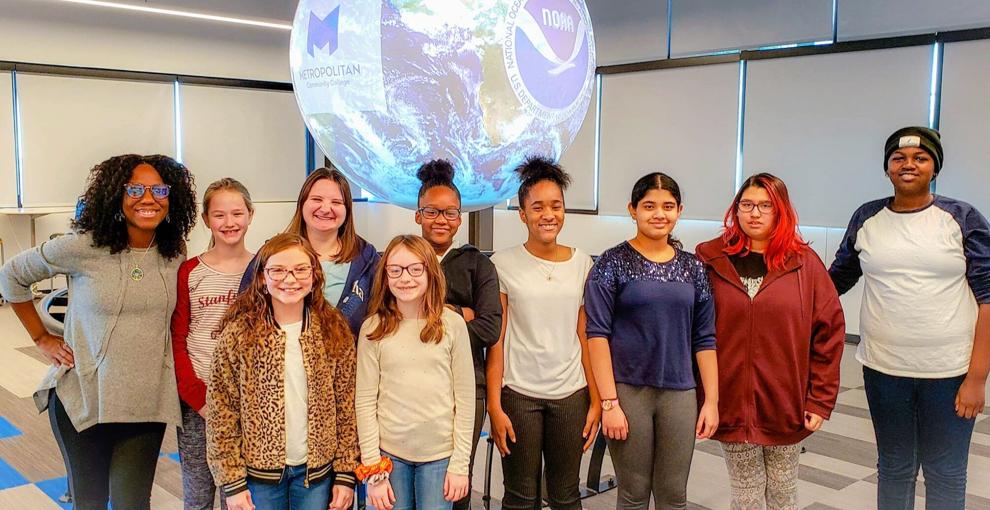 Aksarben Foundation
Nebraska traditions, Nebraska opportunities
Aksarben is a unified network of business and community leaders committed to preserving and expanding prosperity in heartland communities through advancements in education, workforce development and civic projects born from effective private, public and philanthropic partnerships.
The Aksarben Ball has been a community mainstay since 1895 but has had to be canceled for 2020 due to the pandemic; the ball committee is looking forward to the event's return in October 2021. This year, many of the foundation's community grants have focused on COVID-19-related projects such as support for the CUES School System to fund connectivity for families who lack internet access, and for a local food initiative sponsored by the Latino Center of the Midlands to grow and distribute fresh produce for families in need of assistance.
The Aksarben Foundation relies on the Aksarben Ball to raise funds to support post-secondary scholarships, President Sandra Reding said. "This year scholarships are more important than ever…we expect a dramatic increase in applications due to COVID," she explained.
The Foundation also focuses on workforce development. 

"Our education pipeline is critical in recruiting and retaining workers into high-skill, high-demand, high-wage jobs. It's imperative that we increase enrollment in our post-secondary schools by retaining our own high school graduates," Reding said. "People can make a difference by supporting programs such as our Aksarben scholarships. We need to continue educating ourselves and getting involved in efforts that will 'move the needle.'"
Serving our Wildlife
"We expect higher demand for our services with fewer resources until this health crisis is resolved."
~ Laura Stastny, Executive Director, Nebraska Wildlife Rehab, Inc.

Nebraska Wildlife Rehab, Inc.
Valuing and protecting wildlife and natural habitats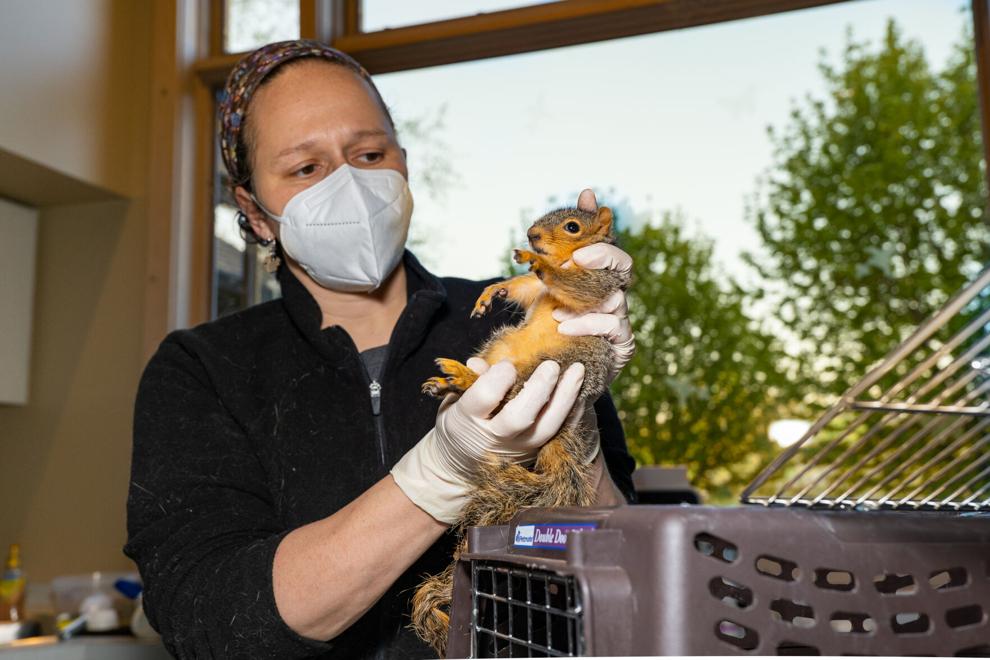 Nebraska Wildlife Rehab (NWR) has a two-fold mission: To rescue, rehabilitate, and return to the wild native wildlife; and to educate people about the importance of Nebraska wildlife and wild spaces.
"We rescue more than 7,000 wild animals annually and reach over 20,000 people with outreach and education. Our staff and volunteers handle more than 12,000 public inquiries each year and aid in wildlife rescues, nuisance issues, and other requests," Executive Director Laura Stastny said.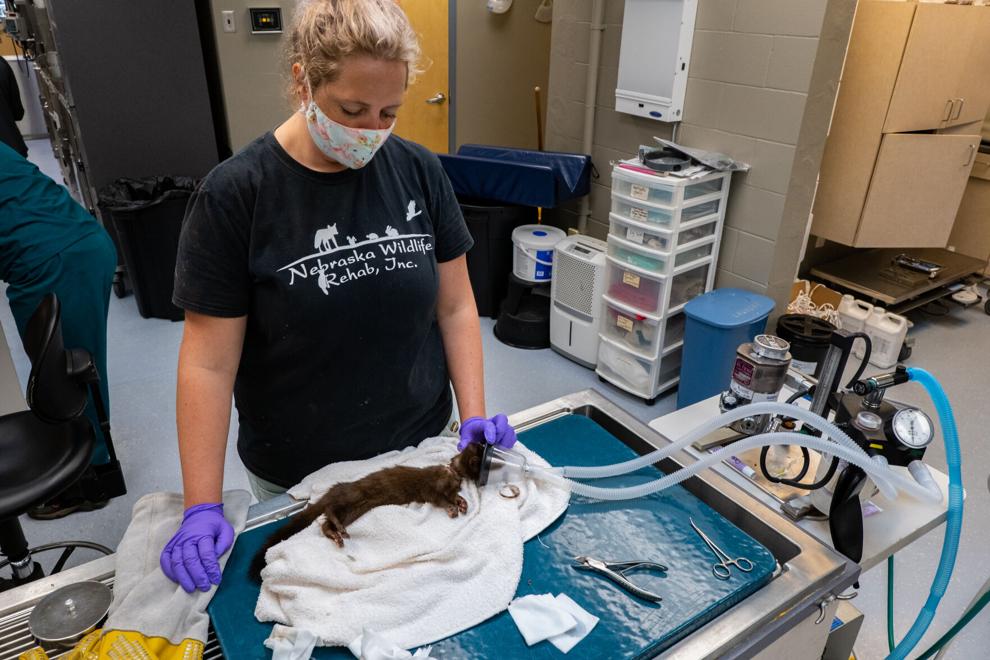 Education programs for schools transitioned to a virtual platform, and NWR has initiated contactless animal transfers during the pandemic. Ironically, with more people being home, more people are noticing wildlife in need and 2020 has been unusually busy for the organization. NWR had to add staffing to accommodate the increase, yet on-site volunteer hours and training have been limited during the pandemic, Stasny said. "This has put a large strain on our resources both in terms of staffing and funding."
As demand for services increases, a capital campaign for a new to renovate an existing facility in Omaha and open a new wildlife center and hospital continues, and hopes are still high for a spring 2021 opening, she added. "We expect higher demand for our services with fewer resources until this health crisis is resolved, and we greatly appreciate the public's support during this time."