Helping Students Find Their Light
"We need to make every child feel like they matter."
~Jacqelle Lane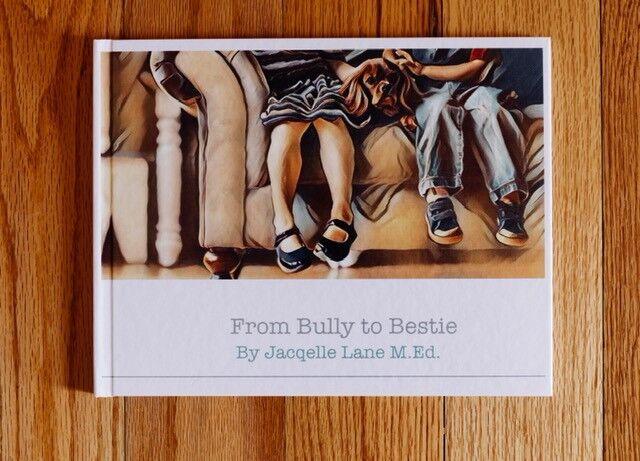 "I think it's good for kids to know that anything is possible, and you should never sell yourself short," Jacqelle Lane said. "I like to tell my students that I never thought a little girl from Ogallala, Nebraska—population 5,000—would be a published author and have a podcast and the kind of reach I have."
She's accomplished a lot, but Lane sees herself first and foremost as an educator since launching her teaching career in 2009, and she also is a passionate advocate for students and teachers alike. It's surprising to discover that Lane didn't envision herself as a future educator when she was growing up in western Nebraska.
"It's interesting the paths in life that we take, because I didn't want anything to do with education. With the exception of my father, who was an attorney, I come from a whole host of teachers… I really did not think that was the plan for my life," she recalled. "I graduated with a degree in communications and marketing from the University of Nebraska. I actually wanted to do ad sales."
It was a promising path. Then, former Nebraska football coach Tom Osborne came to the publishing company where Lane interned and spoke to the group about his TeamMates mentoring program. Lane was inspired to sign on to mentor a young woman, an experience she said was unexpectedly life-changing.
"I was going to go to grad school for marketing, and this one young lady totally changed the trajectory of my life," she explained. "I felt like I was making a difference. I liked having that kind of an impact on someone else."
Transition to Teaching
So it was back to school for Lane, who enrolled in the Transition to Teaching program through the University of Nebraska. She ultimately earned a master's degree in educational administration and several certifications, and she is currently studying for a master's degree in school counseling.
As much as she loves being a teacher, it's not an easy profession, Lane said. Her practicum and first teaching position were at the B.E.S.T Education Level III Alternative Education Program in Lincoln, where she taught some of the most challenged, at-risk youth in the region. She often shares the story of the vastly different outcomes for two teenage students, brothers Tyrone and Nate: Tyrone ended up shooting and killing another young man and is serving life in prison. Nate earned his high-school diploma and went on to become a successful barber. He still sends Lane a Christmas card every year.
"It's a very poignant and kind of sad story about how you can come from same family and you can be raised in the same circumstances, but one brother took a drastically different turn and made different choices than the other," she said.
Lane also taught English at Lincoln Northeast High School before moving to Omaha in 2015. She now teaches 6th-grade language arts and English at Omaha Public Schools' Alfonza W. Davis Middle School and also serves as sponsor for several student activities. Even after a decade, Lane said, she still mulls over what more she could have done for Tyrone, and she never stops thinking about what educators can do for other youth like him who are slipping through the cracks in the system.
"While I wanted desperately to make a difference, I learned that, unfortunately, there were going to be things that were out of my control," she said. "But I will always try to do my best to support my kids in any way that I can."
Meaningful Connections
There have been other devastating losses among her past students, including suicides. But Lane sees far more wins, and she's still intensely committed to making meaningful connections to her students even after a dozen years of teaching. She also continues to take the responsibility of her influence on young people very seriously.
"I had great parental support. I never wanted for anything… That's not a given for every kid," she said. "I did understand, however, social justice and what that meant, from both parents. My mother is an advocate for at-risk adolescents and started alternative schools in western Nebraska."
Her father's compassion came from a different position.
"My dad was a defense attorney. I remember asking him one time, 'Why do you defend—and I probably said it this way—the bad guys?' And he said, 'That's interesting. What is your definition of bad?' He said a lot of the people he defended weren't given a lot of things that I had, they didn't have loving and supportive parents and all the resources we had, and they had to make decisions based on what they were given. And if you were in that position, you might have done the same thing."
She thinks of that wisdom imparted like a "Scout/Atticus Finch" exchange from her favorite book, To Kill a Mockingbird, Lane said. "I will never forget that moment." It became especially precious after she her father died when she was still a teen.
Lane said she hopes she is providing some wisdom in turn to the next generation, but it's only to her kids in the classroom—so far. She isn't entirely kidding when she tells people who ask if she has children, "I have 136 of them."
"I feel like I do have kids. I do feel I am, in a sense, like a parental figure to them where I've been so blessed to have that moment in time with them," she said. "Hopefully they learned a little bit from me, and I get to see them grow and change."
Every Child Matters
And like a parent, she loves those kids dearly, Lane said. That love is behind her anti-bullying and suicide prevention advocacy she calls "Every Child Matters: Preventing Teenage Suicide and Reducing Bullying" (jacqellelane.com) that is reflected in several major efforts she introduced in 2020: a podcast called "Education with an Edge" that features guests who've overcome challenges; a children's book From Bully to Bestie that emphasizes positive coping skills for children to use when they feel they want to lash out at others, and helps counselors, parents and teachers start a conversation; and Lane's platform as both Miss Douglas County for America and Miss Nebraska for America 2020.
"Everybody wants to be in an environment where they feel like they're cared for… In order to be successful with as many kids as possible, we need to make every child feel like they matter," she said. "There are no negative children. There are only negative behaviors. Children aren't born broken. they come to us from all different walks of life and it's our job to teach them how to love and how to be kind and how to interact within society."
Effective educators get to know their charges and allow imperfection, Lane added. "Really good teachers not only relate to kids, they enable kids to be themselves… You have to look at being a teacher as a vocation and a calling.. You can't look at it as a job. If you look at it as just a job and a paycheck, you're not going to last very long."
Lane intends to last. She said she sees herself in the years ahead continuing to be an advocate for anti-bullying and suicide prevention.
"I never want to place limits on myself; I definitely want to continue writing books geared toward helping children and helping the education profession as a whole," she said.
Lane said she'd like to apply beyond the classroom what she's learned and observed as an educator, and what she's learned from "some phenomenal mentors who have changed my life and so many kids' lives."
"I would love on a broad scale to be a motivational speaker for educators. There's no one who deserves and needs motivation more than teachers," she said. "I would also love to—at the state level and maybe at the national level—be an advocate for teachers."
In the meantime, Lane is making a difference in the classroom and beyond, every day.
At the end of every podcast I say, "You matter and your light matters. You have something to give to the world," she said. "Don't give up."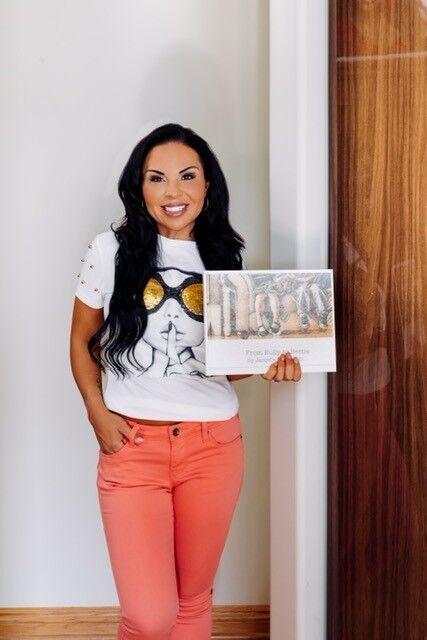 "You have to look at being a teacher as a vocation and a calling."

~Jacqelle Lane

 
"Every Child Matters: Preventing Teenage Suicide and Reducing Bullying" • jacqellelane.com • "Education with an Edge" PODCAST • "From Bully to Bestie"