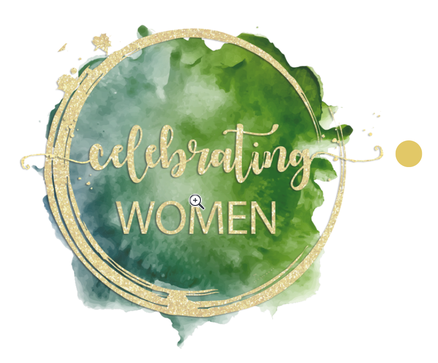 Women Inspiring Other Women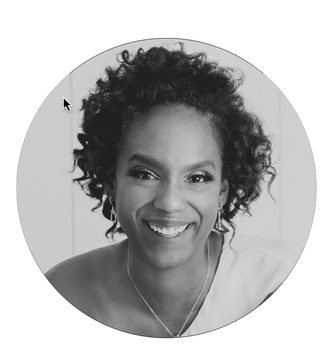 Rachel Fox
Founder,You Go Girl
I remember seeing an announcement from Netflix last year about a new hire. This woman immediately struck me as powerful, bold and authentic. I began to read more about her and follow her on every social platform possible. Her brand "Bad Ass" is all about living an authentic life and offering zero apologies. Bozoma Saint John has inspired me so much and especially over the past year. I not only identify with her as a Black woman but am empowered by her to live boldly even in the face of adversity. She is acquainted with grief and failure, yet she continues to reinvent herself. When I hear her speak, it's as if we are friends.
Here is a quote from her that I adore: "We have abilities to do more than one thing. We're complex human beings. I can wear a leather dress and still have an 8-year-old and wipe up the eggs that are on her face. Because we can do it all, absolutely." I am often told that I am so busy or that I should pick one thing. However, I don't subscribe to that. God has blessed me to do multiple things well. That is a gift I am grateful for, and I'm grateful for women like Bozoma.
---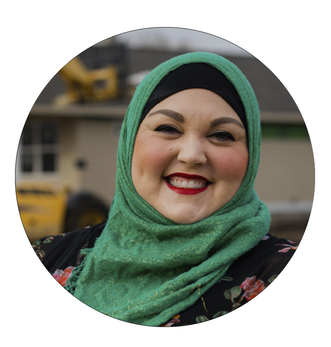 Lacey Studnicka
Program Director, Habitat for Humanity Omaha
Currently there are 80 million people displaced around the world with no home to return to. One of the women who inspires me the most is Yazidi refugee and Nobel Peace Prize winner Nadia Murad. In 2014, Nadia was kidnapped at the age of 21 by ISIS from her home in northern Iraq and held as a slave for three months. After her rescue, she has since dedicated her life to bring awareness and justice to the thousands of people who were slaughtered or disappeared during that genocide. She has met with leaders from around the world (including the United Nations, heads of state, and the pope) to advocate for the Yazidi people. Nadia also began her own organization called Nadia's Initiative to provide advocacy and assistance to victims of genocide and human trafficking, and was the first ever Goodwill Ambassador for the Dignity of Survivors of Human Trafficking of the United Nations. Nadia won the Nobel Peace Prize in 2018. Nadia's work is especially relevant to Nebraskans, as Lincoln has one of the largest Yazidi refugee populations in the United States. Nadia's commitment to peace and justice proves the resiliency of the human spirit. She is truly inspirational.
---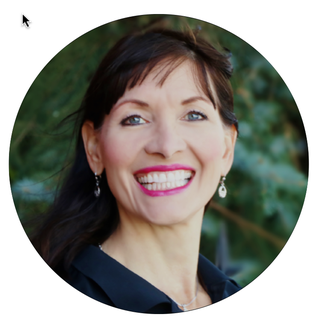 Jill Slupe
President, Verde Martin, Inc.
When I was growing up in Minnesota, there weren't hundreds of job choices for women. I was told women could be nurses, flight attendants, secretaries or teachers. None of these options appealed to me mainly because I got seasick, hated hospitals, and had recently failed a typing class. I couldn't see who I could or should be, and this created a ton of stress because adults were always asking me what I wanted to be when I grew up. About that time, there was a television show entitled "The Mary Tyler Moore Show." It was about a 30-year-old woman from Minnesota, making it on her own, in the television business. On the show, I watched "Mary" break into a new field, woo the people she worked with, get promoted, manage her peers, and be successful. She was a new role model, and she taught me if I worked hard, I could break into any field I wanted because if Mary Richards (assistant television producer) could do it, so could I. Many real women have guided my life but watching someone I wanted to be like helped me take a risk, and gave me the courage to go to school in England, work internationally, and own my own company. Hats off to you, Mary!
---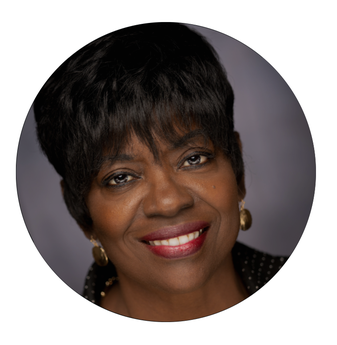 BC Clark
President/CEO Metro Omaha Women's Business Center/The Business Connection NE, LLC
Bridgett "Biddy" Mason went from slavery to woman business owner. I first heard about Biddy some time ago. It gave me great strength when I read her story and understood she was in slavery, overcame and gained her freedom, and then continued on to open a successful business in the 1800s as a Black woman. That told me, like my mother and other women have said to me, you can do whatever you want if you have faith to believe and are willing to go after it.
---
Dawn Gonzales
Vice President, Community Development Centris Federal Credit Union
"So as long as this disease persists, I say we need more pink for all those who are suffering and dying. So I wear my pink proudly and I hope you do, too. It isn't soft and fluffy. Pink is passionate and bold. Think of it as your membership card in a global community working to end a disease that will kill almost half a million people this year," said Nancy Goodman Brinker.
Nancy Goodman Brinker, founder of Susan G. Komen (Race) for the Cure, is the woman who inspires me. With a promise to her dying sister to stop the progression and social stigma of breast cancer, Nancy got to work creating the largest funding organization, outside of the U.S. government, for breast cancer research and leading the global charge to end breast cancer. In 2009, she was presented the Presidential Medal of Freedom. Komen has funded a portion of research for every major breast cancer drug on the market today, and if not for Nancy and her tireless efforts, life as I know it would be much different. Her push for education about early detection and annual mammography screenings helped to reduce deaths from breast cancer by 40 percent. Few people get to meet their heroes and I've met Nancy twice. She inspires me to never give up and to believe in the power of research.
---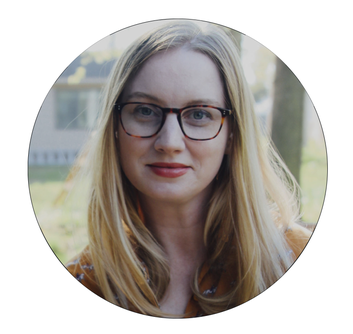 Megan Hunt
State Senator, Nebraska Legislature
I admire women who know how to admire themselves, people who blaze confidence, people who expect what they deserve and those who don't wait for permission to pursue whatever they are compelled to create and achieve. Women with irreverence for how things are supposed to be done inspire me most. One woman who comes to mind is 20th-century minimalist sculptor
Ruth Asawa, who deftly balanced her ambitious career goals, motherhood, romance and her wide circle of friends, which included some of the most influential artists of her time. She forged an unconventional path in everything she did—whether raising a multiracial family of six children, founding a high school dedicated to the arts or pursuing her own practice independent of the mainstream art market. Her art and life embody the values of feeling responsible for something that is greater than yourself and building community while maintaining your own individual values and goals.
I admire her so much.
---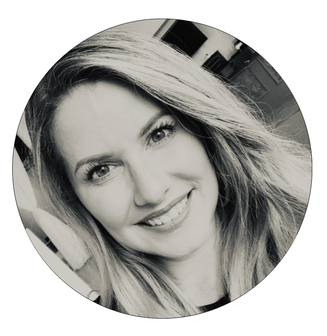 Brook Hudson
Producer, Omaha Fashion Week
This has been my answer since my Miss Nebraska days—and it's a little provocative—it's Madonna! I have so much respect for the courage she demonstrated in going to New York City to pursue her career aspirations with only a few dollars in her pocket. That is the definition of grit, and it speaks to my entrepreneurial soul. I also love how she continually reinvents herself. It reminds me it's never too late to start again and take a new direction. You are never too old to be the woman you want to be!
---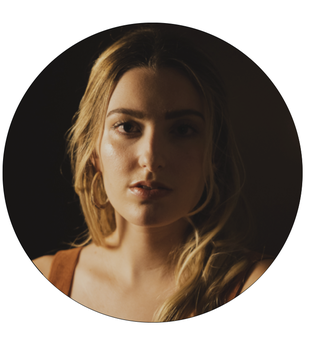 Sophie Clark
Social Media Specialist, Clark Creative Group
As a singer-songwriter who started writing at age 14, one of my major inspirations in the music world is Taylor Swift. When her second studio album, Fearless, came out, I was 13 and just beginning to find an interest in songwriting. I was amazed at her ability to write such solid lyrical messages with strong melodies—song after song. I remember thinking, "Every song on this album is a hit!" Swift truly was fearless at 19 years old, blowing away even the most seasoned songwriters. Her success showed me that if your song is truly genuine enough, it will succeed. I carried that inspiration with me as I began writing for the band I formed with my brothers called Clark & Company. As I moved through high school and college and through experimenting with different musical styles, Taylor was transforming her musical styles as well. My favorite Swift album, Reputation, came out in 2017 when I was sophomore in college. The album is a dark, unapologetic pop masterpiece that seems to cut to the core of Swift's personal life at the time. That same year, my band Clark & Company released our third album. Again, Swift reminded me that no matter how much your style and your life changes, it's the strength of the song that counts.
---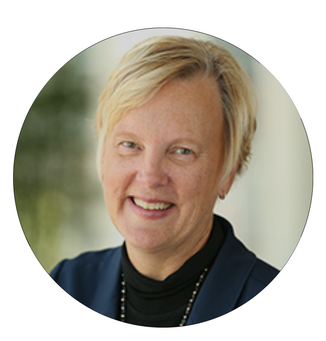 Anne Branigan
SVP, Innovative Services Greater Omaha Chamber
Poet Amanda Gorman. I found "The Hill We Climb" and her delivery of it in January to be incredibly powerful and inspiring. The words themselves were amazing, especially "For there is always light, if only we're brave enough to see it. If only we're brave enough to be it." It encourages me that as a young women she not only knows her own voice but that she is also eloquently articulating it. Ms. Gorman and her words remind me to recognize and celebrate the journey of others, and to be brave and true to myself.
---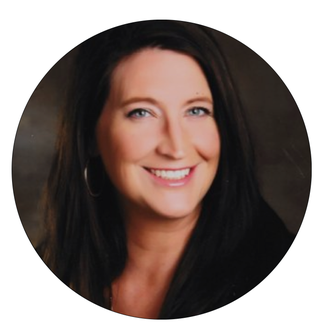 Kirsten Case Fuller
Community Liaison, University of Nebraska at Omaha
The woman who inspires me is someone you might know well. Not because she is famous or well-known. She isn't talked about on the evening news or presented with awards at banquets. The woman that most inspires me is often unknown to most. She is juggling family and work. Building a start-up and helping a friend. She is living her truth and at times shaking in her boots. She is fighting for a seat at the table and making room for others that will follow her. She is solutions-oriented and not afraid of the messy work that goes into accomplishing her goals. She is loyal and she is fierce. She is every woman and she is my inspiration. I have her to thank for the freedoms and opportunities afforded to me. I don't know her name, but because of her, I am me.