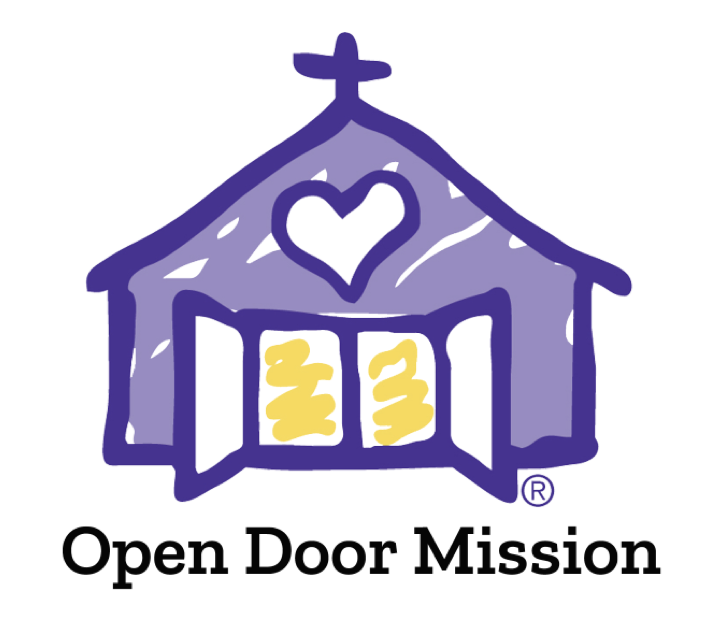 Open Door Mission is a Gospel Rescue Mission that meets the basic needs of individuals and families while inspiring HOPE for lasting change.
The first time someone comes to…
Open Door Mission, they are often driven by an urgent physical need for food and shelter from street life—even for a short while. But thankfully, what happens once they arrive can have a lasting impact. At Open Door Mission they find shelter—not only from the storms that bring harsh weather, but also from the storms of life.
Each day, Open Door Mission's campus offers 917 safe, shelter beds to people experiencing homelessness, serves over 4,747 nutritious meals to feed the hungry, and provides homeless preventive resources to more than 1,000 people living in poverty to empower them to remain in their own homes.
We realize there are many worthwhile causes and ministries you could choose to be a part of, and we never take your gift for granted. We hope the heartfelt mutual concern we share for our neediest neighbors will convince you that Open Door Mission is worthy of your support. As we work together, we can truly make a difference in our community!
GIVING opportunities:  
Hungry for Food, Hungry for New Life: You can provide 10 hot, nutritious meals for hungry and homeless men, women and children for just $21.50. Visit www.opendoormission.org today!
Heartland Hands Club: Faithful donors who commit to a monthly gift providing basic needs to hungry and homeless men, women and children each year at Open Door Mission. Contact Jessica Coffey-Zessin, at (402) 829-1508 or jcoffey-zessin@opendoormission.org for more information.
Memorials and Honorariums: Gifts in any amount can be made to Open Door Mission in honor of or in memory of a loved one. Please include name and address so an honorarium/memorial card acknowledging the gift may be sent to the appropriate individual.
Securities, Charitable Gifts: Donations of stocks, property, or gift cards are always gratefully received. Please consult a professional for specific details or contact Mike Johnson, Chief Financial Officer, for additional information at (402) 829-1558 or mjohnson@opendoormission.org.
Planned Giving: One very important aspect of planning for the future is to take time to consider your overall financial and estate plans. Consider making a difference in the lives of the hungry and homeless while leaving a legacy gift. Please don't hesitate to contact Candace Gregory at (402) 829-1502 or cgregory@opendoormission.org with any questions.
Volunteer opportunities:  
Please Volunteer just 2 hours a month… 2 hours a month x 12 months = 24 hours a year. That's one day of your year that will change lives forever. Schedule your life-changing volunteer experience today! We have a variety of opportunities for every age, group size, and gifting. Visit www.opendoormission.org/volunteer for the full list or contact Deb Saraka at (402) 829-1504 or volunteer@opendoormission.org with any questions.
Volunteer while Social Distancing: We understand that you might not be comfortable volunteering around other people just yet. There are still opportunities for you to volunteer! Volunteer in place or supply an urgent need. Visit www.opendoormission.org/volunteer to see what is available.
Friends of the Mission: Join this group of faithful volunteers who advocate for the hungry and homeless on the first Tuesday of every month. Currently meeting virtually over zoom get the latest about volunteering, receive Open Door Mission updates, and listen to a Story of Hope. Visit opendoormission.org/events to tune in.

WISH LIST:

Men's socks and underwear
Toddler toys
$10.00 gift cards to Walmart or Target
Matchbox and Hot Wheels car sets
Play-Doh sets
Sports balls
Board games and puzzles (especially for children 8 and older or families)
Small and medium Lego sets
Hair dryers
Shaving kits
Makeup kits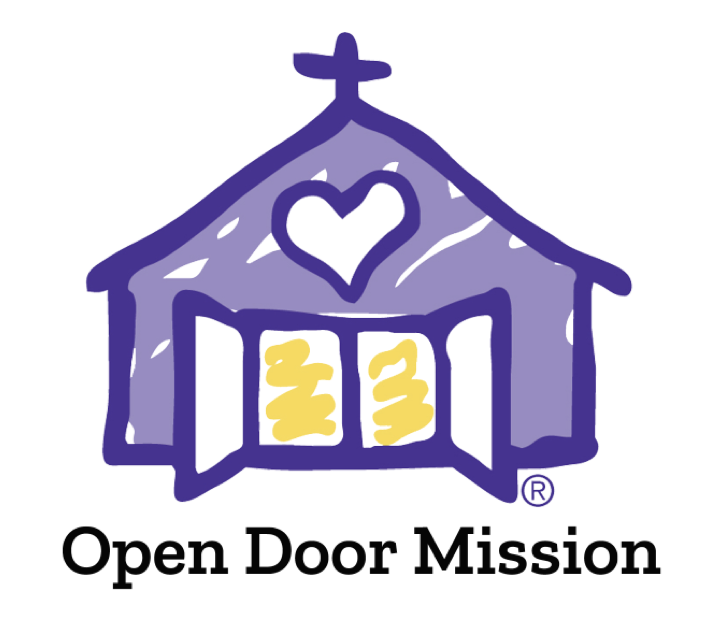 OPEN DOOR MISSION
2828 N 23rd St. East • Omaha, NE 68110
Phone (402) 422-1111
President/CEO: Candace Gregory
Board Chairmen: Kelly Loneman
Guild Board President, Name of Guild/Auxiliary:
Wanda Meador, Friends of the Mission
To volunteer contact:
Deb Saraka, Volunteer & Partner Director
(402) 829-1504 • volunteer@opendoormission.org
---
Featured Event: Love Your Neighbor Gala
Date: *TBD
Event Description/Theme: People experiencing homelessness and poverty are constant reminders of how fragile life can be. Open Door Mission's Love Your Neighbor Gala demonstrates that following God's simple command is not as hard as it may appear. Join us for a night of good food, fun, and celebration. Bring your family, friends and coworkers for an enjoyable evening including a silent auction, fast-paced live auction, dinner and a message from President/CEO Candace Gregory.
Location: *TBD
Ticket Prices: $10 – individual tickets, $750– sponsor a table of 10
Attire: Business Casual
Event Contact: Deb Saraka-Rubin, Events Coordinator