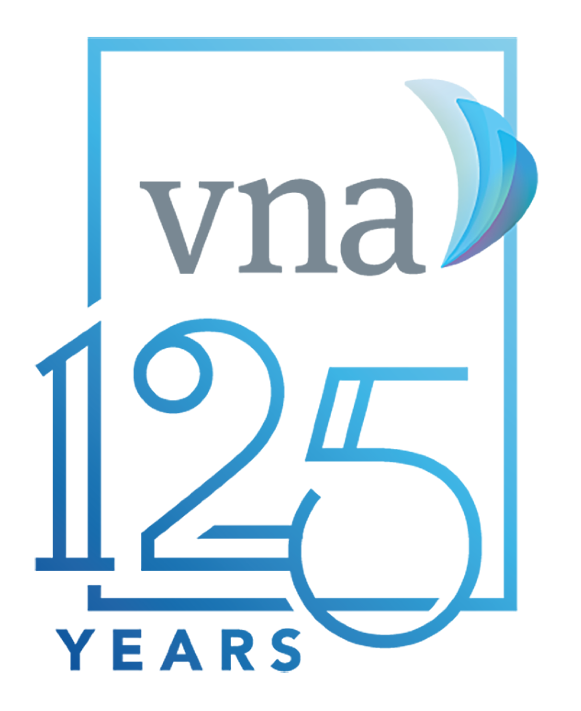 Delivering community-based care that provides peace of mind, quality of life, and independence.
AT VNA…
it's an honor to walk through your door, wherever you call home. This year, we celebrate 125 years of improving the lives and health of people in Omaha and western Iowa. When a neighbor needs us, when a family member needs us, when you need us, VNA's expert staff is available to provide healthcare, hospice, and supportive services. We annually serve 48,000 individuals.
VNA has set the standard for:
Collaborating with local healthcare partners to help patients stay safely at home where healthcare costs less, infection rates are 0%, and patients participate in a plan of care that encourages peace of mind, quality of life, and independence.
Caring for vulnerable men, women and children who are in homeless or domestic violence shelters, are overcoming obstacles to raise healthy children, or need help navigating supportive services and medical costs.
Responding to crises with innovative infection control, taking on pandemics from Spanish Influenza and HIV/AIDS to H1N1 and COVID-19.
Partnering with Easterseals Nebraska to provide programs that ensure all people with disabilities have an equal opportunity to live, learn, play, and work.
Our story is a pursuit of innovative excellence in healthcare and a commitment to local people. Today. Tomorrow. And the next 125 years.
VNA's trusted programs include:
VNA Home Health: certified in-home healthcare services
VNA Hospice and Palliative Care: expert support at the end of life
VNA Home Infusion Pharmacy
Parenting Support: services for mothers, children, and families
Flu and immunization services
Homeless and domestic violence shelter public health nursing
School Nurse programs
Easterseals Nebraska Workforce Development
Easterseals Nebraska Camp and Respite
Easterseals Nebraska AgrAbility
GIVING opportunities:  
We invite you to invest in people. No matter a person's resources, VNA is proud that our services are always available. This is made possible by generous donors and community support. By investing in VNA programs, you're saving lives and improving quality of life for those who are most vulnerable in our community.
We invite you to join VNA in ensuring quality healthcare is accessible to those who need it most. VNA never walks away from a person in need. We are here to provide expert and compassionate care, education, and individualized services – no matter one's ability to pay.
Go to www.vnatoday.org/donate
Volunteer opportunities:  
Hospice Volunteers Hospice is dedicated to providing compassionate care to patients facing terminal illness. Volunteers help by offering companionship to patients, respite breaks for caregivers, and clerical assistance for the volunteer and bereavement programs. Training is provided.
Office and Clerical Volunteers Volunteers assemble packets, file/copy paperwork, do data entry, help with mailings, and assist with other projects as the needs arise. These volunteers are crucial to VNA's day-to-day operations, and are needed on a weekly, bi-weekly, monthly and intermittent basis. 
Special Event Volunteers Throughout the year, VNA needs volunteers to assist with special events such as our annual Art & Soup fundraiser.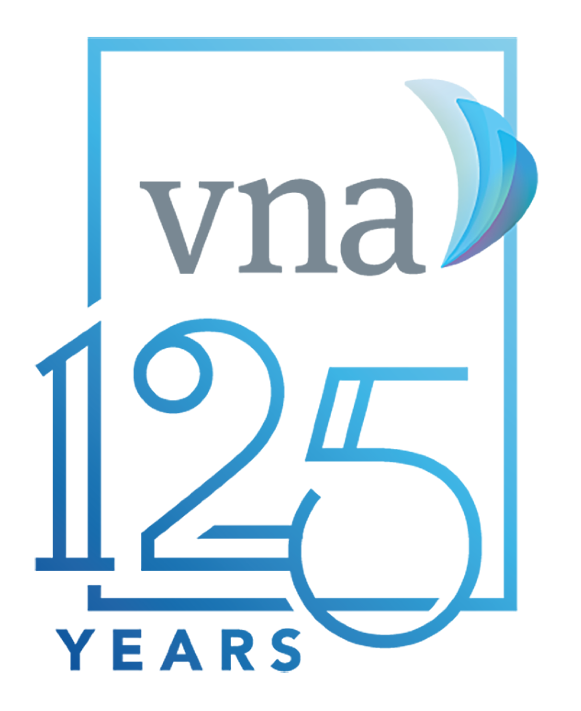 VISITING NURSE ASSOCIATION (VNA)
12565 W Center Rd., Ste. 100 • Omaha, NE 68144
Phone (402) 342-5566 • (800) 456-8869
President and CEO: James C. Summerfelt
Board President/Chair: Taina Evans, Boystown Clinics
To volunteer, contact:
Celeste Sully Feurbach, Volunteer Coordinator • (402) 930-4143
To donate contact: Dr. Carole Patrick,
Vice President of Development and Communications • (402) 930-4018
---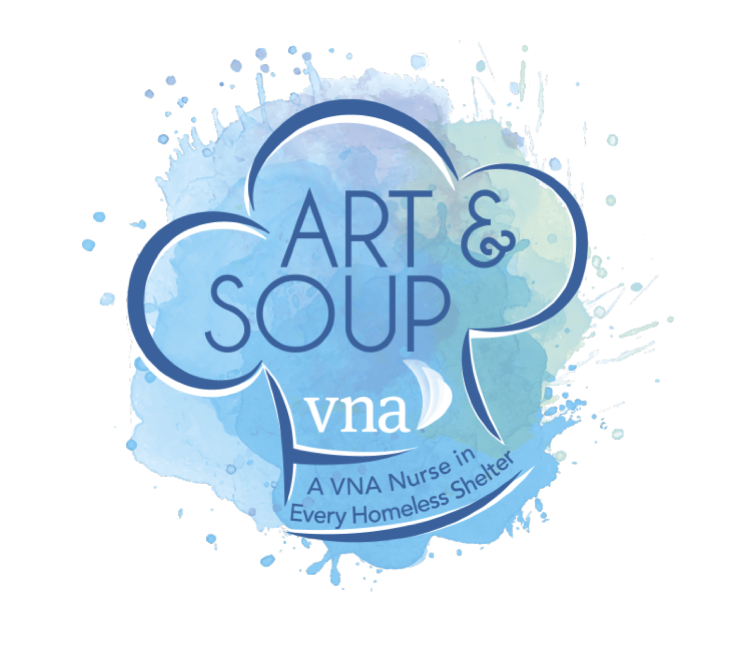 Featured Event: Art & Soup
Date: April 18, 2021
Event Description/Theme: There's never been a more important time for VNA nurses to be in local homeless shelters—and your support is needed more than ever! Fundraising goes virtual this year because of COVID, but we have an interactive and engaging online platform where you can purchase one-of-a-kind artwork with 50 percent of sales donated to VNA's shelter nursing program. Online art sales and silent auction are April 12-17. Art pick-up festival and soup tasting is April 18 in the Embassy Suites La Vista parking lot. With every ticket purchase, you receive a Soup Passport entitling you to a free cup of soup at each participating restaurant.
Location: Embassy Suites Conference Center – La Vista parking lot, art pick-up festival and soup tasting from 1pm to 5pm.
Times:
Virtual art and silent auction sales from
12pm April 12 through 6pm April 17
Ticket Prices: $100 – Patron Party, $50 – General Admission
Attire: Casual
Silent Auction: Yes
Event Contact: Roz Nerryck, (402) 342-5566 • rmerrick@vnatoday.org